When configuring access roles, our customers rightly noted that the rights to manage the script work are not related to the security of the queue. We agreed, moved them to the crm module and added the rights to work with the script. Now the scenario control buttons can be configured separately for each scenario.
To set up access
1. Open the scenario settings. 2. Assign roles.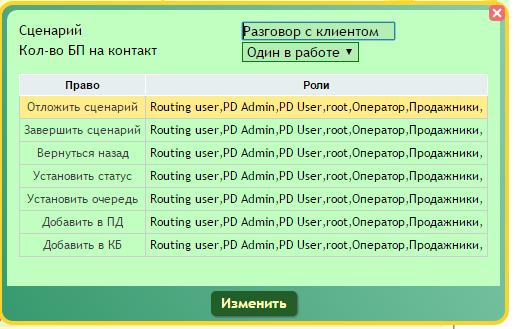 Important : After this update, for all users who have a global role, all script rights became available, for the rest – there are no permissions, and with them there will be no visibility of the buttons when opening the script.