Our service is constantly acquiring new functionality, and over time, we saw an excessive number of variables that were difficult for an ordinary user to understand.
This article is related to Oki-Toki tool for IT department.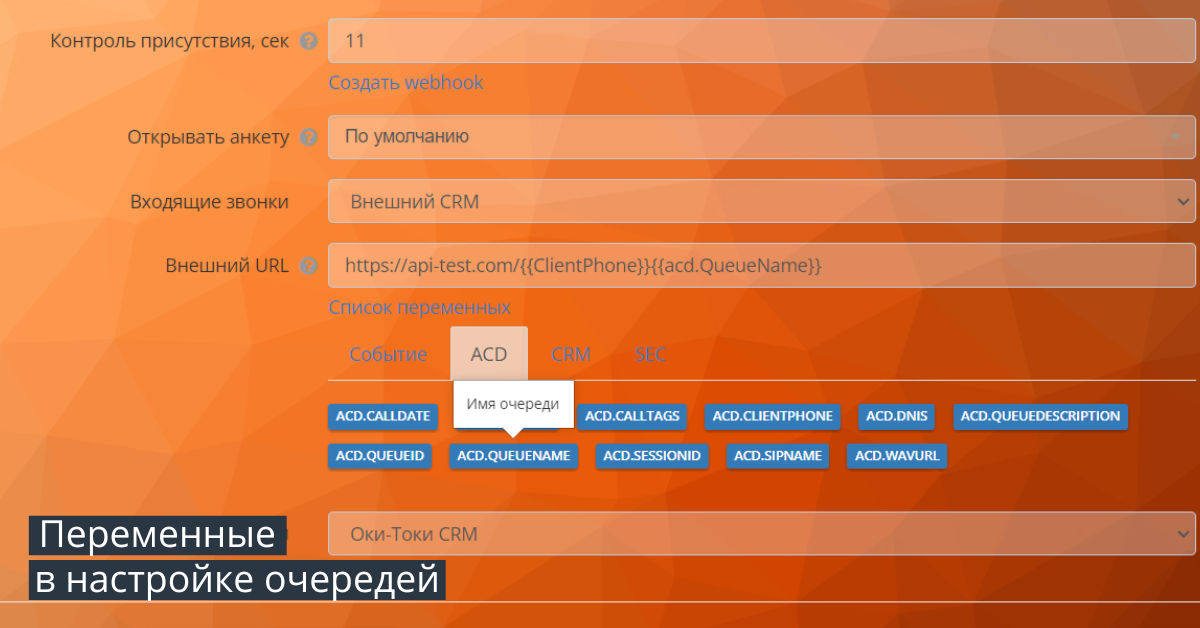 Format improvement
We audited all the variables that existed in the system – new and old, working and dead. The current ones were brought into a single format; non-working and obsolete were hidden from the eyes of customers, but still work for old projects.
Setting up projects in terms of working with them should become clearer and more reliable.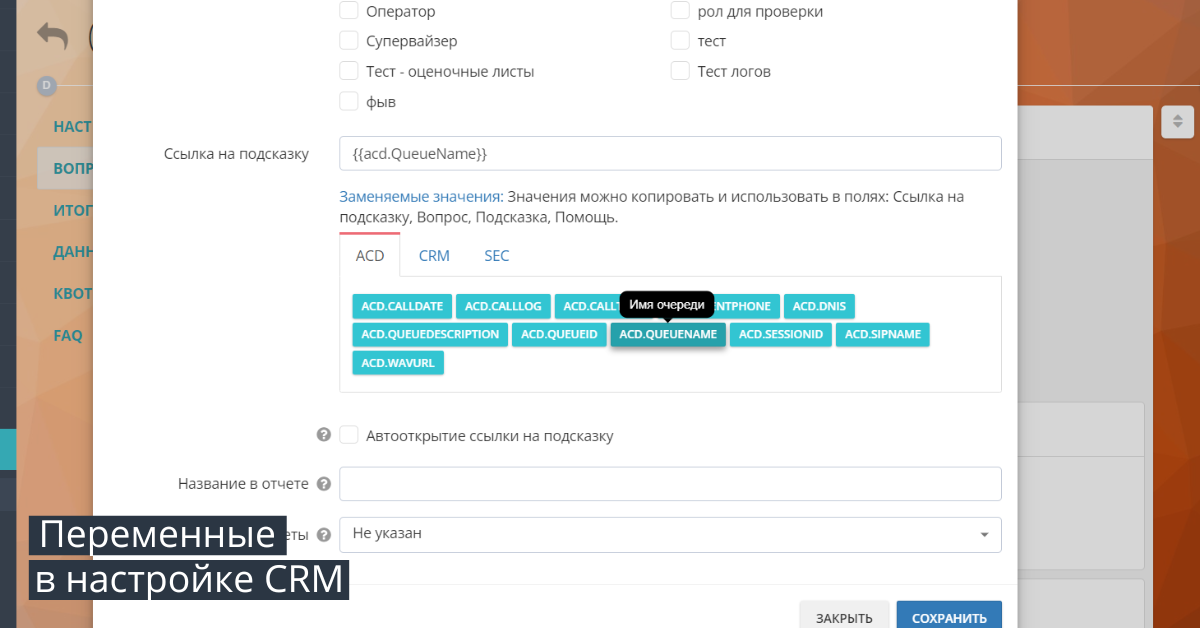 Implementation of the interface for working with variables
The section " Events and Integrations " has become more convenient in work. Queues, dialers and CRM have found an intuitive form with a list of all available variables.
We hope that our users will be happy with the updated functionality and get the most out of it. We will continue to work on improving and adding new features to make it even more convenient for our users to work with the product.
Andrey Fedyakin