Industry Solutions
Delivery service
Use Oki-Toki's tools to organize a workplace for a hotline operator, automatically inform customers about orders, and send notifications directly from your account.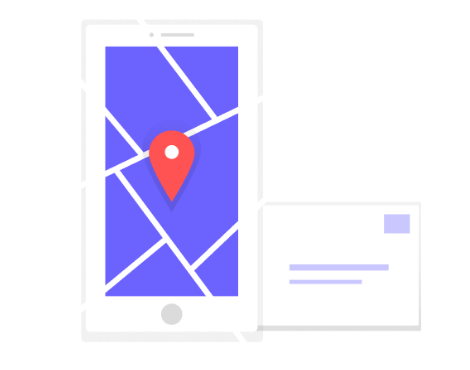 Functionality for delivery services
Choose the tools you need for the delivery service!
Receiving and processing incoming calls
Handle all calls in one account. Connect your telephony and save on communication.
Callback on lost calls
Set up a callback for missed calls and process requests from customers who did not get through as soon as possible.
Auto informant
Connect an autoinformer with a speech synthesizer to notify customers automatically in voice mode.
Integration with external CRM or use of internal
Connect your CRM and transfer all information in both directions. Or use our CRM to record the data of all clients.
Call scenarios
Design operator response scripts yourself or using ready-made templates.
Sending information to the client by mail or SMS
Connect the necessary SMS messaging services to send the requested data from your account right during the call.
Call center control
Use the built-in tools to control the quality of the work of operators: the number of received and missed calls, the average duration of a call, the presence of an operator on the line, etc.
Need advice?
Leave a request and we will contact you as soon as possible!
Rates
In a day

Subscription fee

€ 0,75

storage of conversation records up to 1440 hours, accounting for the busyness of operators and project management, 25 call reports, PBX functionality, questionnaire for assessing the quality of operators , mail reports, speech analytics , guest accounts, mixing reports, conversation scenarios, KPI and disciplinary control – 10 reports per day .
Additional payment

Operator's workplace

€ 1

For 1 operator per day
One time payment

Connection and service settings

€ 75

One-time fee for connecting and setting up the service
It is profitable to pay for Oki-Toki!

Pay for what you use
With our service, you only pay for what you use! More work – you pay more, and very little – your costs will be microscopic.

Loyalty account
For the use of our service, we credit c.u. to a special account. Bonus funds can be used to pay for any Oki-Toki instruments.

Lending
If you are unable to replenish your Oki-Toki account, you can always take out a loan that is enough for a week of work.

Convenience
Representations in the Russian Federation and Ukraine. Services are provided under an offer agreement. Payment by bank transfer or Visa/MasterCard. Sending documents via EDI.
NEED A CONSULTATION?
Leave a request and we will contact you as soon as possible!
Industry Solutions
We have a ready-made set of tools for organizing a contact center in every niche!
Reviews about Oki-Toki from other services
Oki-Toki
Google Chrome browser
Call center for delivery service - Oki-Toki
The reliable operation of a courier service, an online store or a transport company is determined by the speed of order processing, as well as constant monitoring of all stages of its implementation. The call center for the delivery service will help to do this .
It provides:
Convenience for clients.

People prefer to place and discuss the details of orders by phone – this is the fastest way to solve difficulties in the sales process and it does not require the customer to have a computer and the Internet;
Automation of work with the client .

Simple work – notification of the completion of an order, receiving feedback and even accepting a repeat order can be done by a robot. This work will be completed within 24 hours. The operators are left with the job of controlling the correctness of orders and solving difficult situations for the robot.
Expanding the customer base.

In addition to processing incoming calls from customers, call center operators can work with a warm database of leads from advertising;
Call center for delivery service – turnkey solution
Establishing a multi-channel call center is a necessary step for a delivery company. At the same time, outsourcing all the work is not a good idea. Employees of the company know the "pitfalls" and can answer questions that external specialists hear for the first time. However, setting up a standard call center has its downsides. Chief among them is the high cost. At a minimum, it is necessary to allocate a separate room, equip the workplaces of operators, attract highly specialized specialists to maintain the work of the call center. However, there is a way out of this situation – the use of cloud technologies.
Oki-Toki cloud service customers pay only for what they use: "Less work, less costs". At the same time, the functionality of Oki-Toki is suitable for call centers of various types: a call center for the postal service , delivery from restaurants and online stores, a courier or transport company.
In addition, the cloud service specialists will quickly launch a call center that is set up directly for the company's tasks, as well as train operators to work with the software. So expensive programs and equipment are minimized, and specialized employees are not needed: Oki-Toki technical support will help with complex issues.
Benefits of working with Oki-Toki
Oki-Toki cloud service offers a turnkey solution for delivery service call centers, which will help control the work process and improve the quality of service, while operators can work more efficiently and quickly resolve customer issues. Here are the main tools included in this solution:
Receiving and processing incoming calls. The ability to connect numbers will make it possible to process calls from different sources or channels .

Connecting to your own telephony service will save on communications. And all calls will be processed in the personal account of each operator;
Callback for lost calls.

This feature is used by companies interested in increasing their customer focus. The percentage of failed customers will be significantly reduced, and call center operators will call back as soon as possible;
Autoinformer setup.

Voice notifications about the delivery method, payment, and order status can be configured using an autoinformer with a speech synthesizer. This will reduce the burden on operators and speed up communication between the supplier and the consumer;
Internal CRM or integration with external.

For business automation, Oki-Toki offers its own CRM data accounting system or transfer in both directions to the CRM of the customer company;
Creation of call scripts.

A database of ready-made templates for call scenarios will help operators quickly navigate the information flow. You can also create a script on the cloud platform from scratch. This will make it possible to personalize communication – operators will know how to correctly answer frequently asked questions and how to build a dialogue with your target audience;
Connecting sms and e-mail newsletters.

By connecting mailings, you can send information to the client using other communication channels directly from your personal account and during a call;
Call center control.

All information on the quality control of the work of call center operators is available to the customer at any time. In the reports, you can see the average duration of a call, the number of processed requests, etc.
Oki-Toki's cloud service tools will help the delivery service call center to increase revenue and always have feedback from consumers.