Industry Solutions
Call Center for Delivery Service
Utilize Oki-Toki tools for organizing the workspace of a hotline agent, automatic customer informing about orders, and sending alerts directly from the office. Highlight key moments and take advantage of this powerful asset to streamline communication and efficiency. Remember, valuable scripts and up-to-date techniques are your keys to success in the fast-paced marketplace.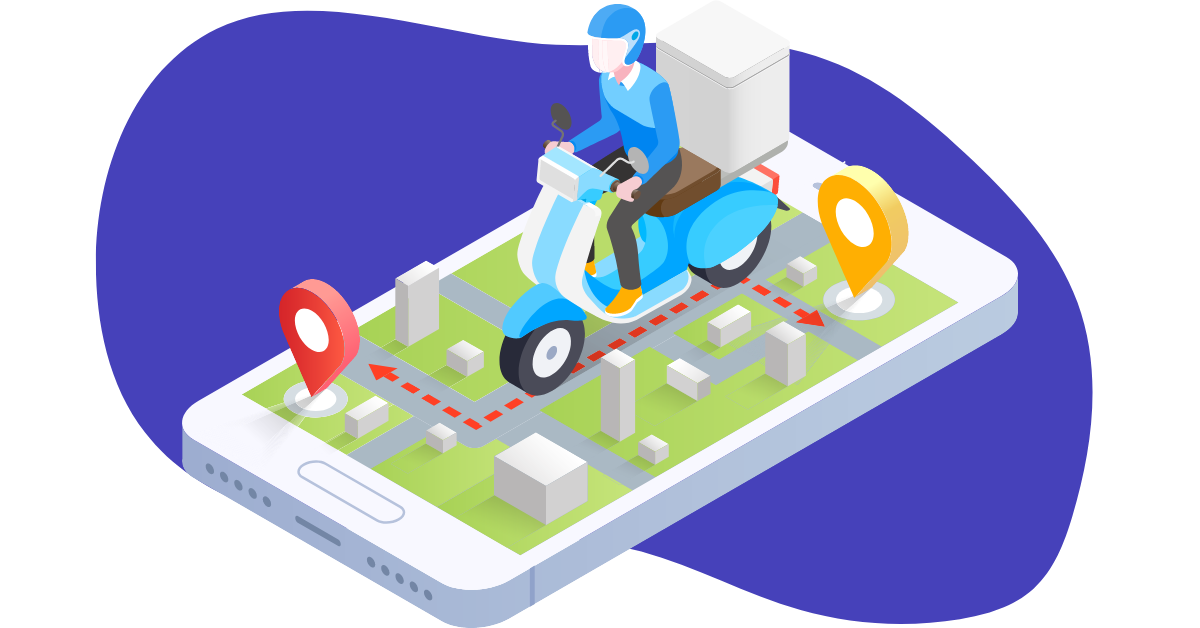 Functional Capabilities for Delivery Services
Choose the tools necessary for the effective operation of your delivery service!
Reception and Processing of Incoming Calls
Handle all calls in one office. Connect your telephony and save on communication.
Callback for Lost Calls
Set up a callback for missed calls and handle customer inquiries who couldn't get through, in the shortest possible time.
Auto Informant
Implement the auto-informer with speech synthesizer to notify clients automatically in voice mode.
Integration with External CRM or Usage of an Internal One
Integrate your CRM to achieve two-way communication of vital and comprehensive data. Alternatively, leverage our proprietary CRM to manage all your customer data seamlessly.
Call Scripts
Design your agents' response scripts independently or by utilizing ready-made templates.
Sending Information to the Client via Email or SMS
Connect the necessary SMS broadcast services to send requested data from the dashboard right during the call.
Managing the Performance of a Call Center
Utilize built-in tools for quality control of your agents' work: the number of taken and missed calls, average call duration, agent's presence on the line, and so on. Highlight key indicators and utilize popular terms like 'Oki-Toki' for prompt communication. Implementing scripts ensures a consistent communication approach, enhancing the overall customer experience.
Need a consultation?
Submit your request, and we'll get in touch with you shortly!
Rates
Per Day

Subscription Fee

€ 0,75

Storage of conversation records for up to 1440 hours, agent activity tracking and project management, 25 call reports, PBX functionality, agent quality evaluation form, email reports, speech analytics, guest accounts, report mixing, conversation scripts, KPI and disciplinary control – 10 reports a day.
Additional Payment

Agent's Workspace

€ 1

For 1 agent per day
One-Time Payment

Activating and Setting up the Service

€ 75

One-time fee for service connection and setup
Paying for Oki-Toki is beneficial!

Pay for What You Use
In our service, you only pay for what you use! More work – you pay more, and a little less – your costs will be microscopic.

Loyalty Score
For using our service, we credit units to a special account. You can use these bonus funds to pay for any Oki-Toki tools.

Financing
If you're unable to top up your account in Oki-Toki, you can always take out a loan to cover a week's worth of work.

Convenience
Representations in the Russian Federation and Ukraine. Services are provided under the offer contract. Payment by non-cash transaction or using Visa/MasterCard. Document dispatch through electronic data interchange.
NEED A CONSULTATION?
Submit your request, and we'll get in touch with you shortly!
Industry Solutions
We have a ready toolset for setting up a contact center in every niche!
Reviews on Oki-Toki from Other Services
Oki-Toki
Google Chrome browser
Cloud-Based Call Center for Delivery Service
The reliability of a courier service, online store, or transport company is determined by the speed of order processing and constant monitoring of each stage of their execution. To achieve high performance and quality service, there is a reliable assistant – a call center for delivery service.
Convenience for Customers.

Placing orders and discussing details over the phone is a fast way to address any buying process concerns or difficulties, as there is no need for a computer or internet connection. Oki-Toki also has a chat system where customers can interact with agents.

Customer Interaction Automation.

A portion of client interaction can be easily automated

with

the help of voice messages or a virtual agent. The robot can perform simple tasks such as order completion alerts, feedback collection and even accepting repeat orders.

Expanding the client base.

Contact center agents for delivery services not only handle incoming calls, but also actively work with potential clients, providing information about attractive offers and special promotions. In this way, you will expand your client base and increase the efficiency of your business.

Order taking and delivery arrangement.

The call center will be beneficial for delivery services, as it can assist customers with placing orders or clarifying details. Agents will quickly advise customers, answer all calls and messages, and clarify order details. For instance, in Oki-Toki, you can organize a call round to customers who are expecting a home delivery to confirm the delivery time.

Ваш запрос не содержит текста для перевода. Вы просили преобразовать контент в формате HTML и перевести его на английский язык, но в запросе не представлен никакой исходный текст. Пожалуйста, предоставьте текст для перевода.
Call center for delivery service – a turnkey solution from Oki-Toki
Creating a multichannel call center is an essential step for a delivery company. However, outsourcing all operations isn't the most advisable approach. The company's agents are familiar with the "pitfalls" and can answer questions that external specialists might encounter for the first time. Nevertheless, establishing a traditional call center has its drawbacks, notably high cost. But there's a solution – the use of cloud technologies. Clients of the Oki-Toki cloud service only pay for the services they use, which means lower expenses with less volume of work.Oki-Toki's functional capabilities are suitable for various types of call centers in the delivery field, including courier services, online stores, food delivery, product, commodity and service delivery.The Oki-Toki's cloud service specialists can swiftly assist in setting up a call center that meets the company's demands and train your agent to configure our service. Oki-Toki does not require specialized agents from you, as our support is ready to help with complex issues. Oki-Toki's cloud service offers a convenient solution for companies seeking to establish an efficient, affordable call center for delivery. This will help minimize costs, enhance agent performance, and leave a positive impression with the customer.
h3>Advantages of working with Oki-Toki/h3>
Oki-Toki's cloud service provides a ready-made solution for delivery services, significantly improving the call center's working process. Thanks to this solution, agents can promptly process customer requests and ensure a high level of service. 
Let's explore the main features that this solution encompasses:
Receiving and processing incoming calls.

With Oki-Toki, you can connect different numbers to handle calls from various sources or channels. Connecting to the proprietary telephony service will save on communication costs. All calls will conveniently be processed in each agent's personal account.

Callback for missed calls.

The Callback function allows timely connection with clients who could not get through. This enhances the company's customer orientation and ensures prompt feedback.

Setting up an auto-informer.

With an auto-informer, you can set up voice notifications about the delivery method, payment, and order status. This will significantly reduce the load on the agents and speed up the communication between the supplier and the customer.

Internal CRM or external integration.

Oki-Toki offers its own CRM system for data management, or the possibility of integrating with the client's existing CRM. This will help automate business processes and ensure efficient information exchange.

Integration of SMS and email broadcasts.

Oki-Toki allows sending information to customers via SMS and email, such as delivery time, order status, cost. Also, SMS can be sent directly from the agent's position and during a call. This will enhance customer interaction and improve communication efficiency.

Chats.

Delivery service agents can interact with clients via chat, providing information about delivery methods, payment, order status, as well as promptly answering questions. Clients can use the chat function on the website or reach out through a messenger, and agents will respond from Oki-Toki.

Reporting.

In reports, you can view the duration of the call, the number of processed requests, as well as listen to conversations, view transcripts, and export calls for further analysis.

KPI.

You will be able to track an agent's engagement, control tardiness and instances when an agent leaves before the end of their shift. With the use of evaluation sheets, you can analyze agent dialogues and assign scores.

Agent Evaluation.

You can conduct an automatic survey of customers about the quality of service, or after a conversation with the agent, the customer can rate the experience between 1 and 5.

Контент не содержит читаемого текста для перевода. Вывод: "
The tools of the cloud service Oki-Toki will assist your delivery service call center in boosting revenue and maintaining constant communication with your customers. Our ready-to-use solution empowers you to oversee your agents' performance, provide quality service, and ensure continuous interaction with your clients. Don't miss the opportunity to take advantage of everything Oki-Toki has to offer for your delivery call center.