Industry Solutions
Medical centers
Connect Oki-Toki to organize a call center in your medical center! Reception of calls, integration with CRM, call recordings, callback on missed calls.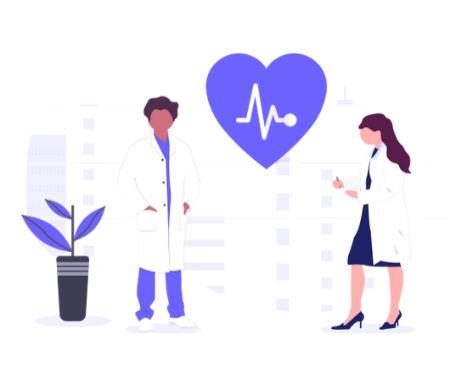 Functionality for medical centers
Choose the tools necessary for the work of the medical center!
Receiving and processing incoming calls
Handle all calls in one account. Connect your telephony and save on communication.
Callback on lost calls
Set up a callback for missed calls and process requests from customers who did not get through as soon as possible.
CRM integration
Set up integration with your CRM. Right during the call, a patient card will be opened for more convenient further interaction.
Call Recordings
Use conversation recordings to improve the quality of service and increase customer loyalty.
Client's card
Don't have your own CRM? Use the contact management system provided by Oki-Toki. Our system has the ability to create cards for each patient. The system will automatically find the card by contact information each time you contact.
Need advice?
Leave a request and we will contact you as soon as possible!
Rates
In a day

Subscription fee

€ 0,75

storage of conversation records up to 1440 hours, accounting for the busyness of operators and project management, 25 call reports, PBX functionality, a questionnaire for assessing the quality of operators , mail reports, speech analytics , guest accounts, mixing reports, conversation scripts, KPI and disciplinary control – 10 reports per day .
Additional payment

Operator's workplace

€ 1

For 1 operator per day
One time payment

Connection and service settings

€ 100

One-time fee for connecting and setting up the service
It is profitable to pay for Oki-Toki!

Pay for what you use
With our service, you only pay for what you use! More work – you pay more, and very little – your costs will be microscopic.

Loyalty account
For the use of our service, we credit c.u. to a special account. Bonus funds can be used to pay for any Oki-Toki instruments.

Lending
If you are unable to replenish your Oki-Toki account, you can always take out a loan that is enough for a week of work.

Convenience
Representations in the Russian Federation and Ukraine. Services are provided under an offer agreement. Payment by bank transfer or Visa/MasterCard. Sending documents via EDI.
NEED A CONSULTATION?
Leave a request and we will contact you as soon as possible!
Industry Solutions
We have a ready-made set of tools for organizing a contact center in every niche!
Reviews about Oki-Toki from other services