Opportunities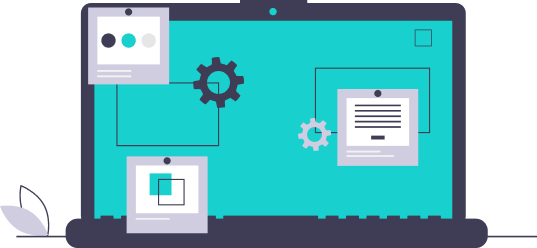 1
Technical mechanisms
Work with open and closed questions, single and multiple choice, multilingualism, sentence "Let's call you back", detection of ambiguities and ambiguous answers, repetition of a understood answer, recognition of names, addresses and numbers, the ability to parse long phrases like "Two large beers and pepperoni with double cheese", etc.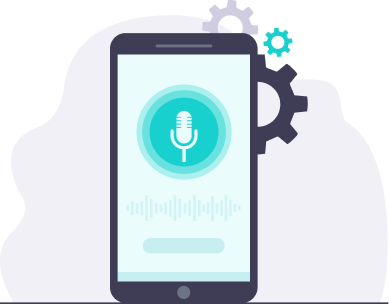 2
speech synthesis
More than 15 options for voice acting. Experiment with the speed of pronunciation and the pitch of your voice to achieve your goals.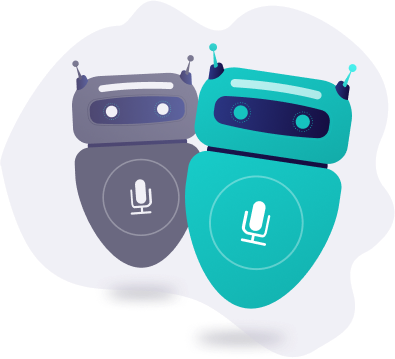 3
Robot Templates
Use ready-made robots from the list to quickly launch a project and adapt to your task.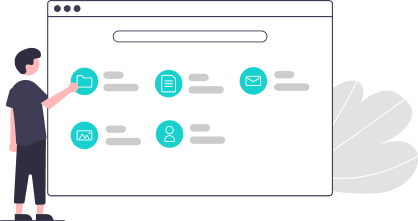 4
Integration
The possibility of two-way exchange via API with your services. Integration with popular CRMs. Ability to send SMS, Email, Viber or Whatsapp messages.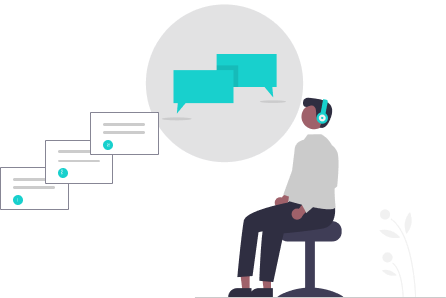 5
Conversation Script Builder
Create a conversation script in the constructor and connect it to the robot. The robot will be able not only to conduct a dialogue according to the scenario, but also to enter data into CRM, set chimes, send SMS and letters.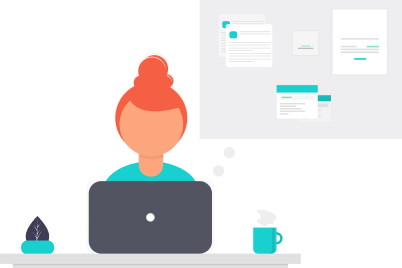 6
Import dialog from MSWord & Google Docs
Do you need to conduct a survey or make a call with a complex dialogue? Import your own from MS Word or create a conversation script from scratch in our constructor. The robot will always know what to answer, and if a difficult question arises, it can redirect the dialogue to the responsible manager.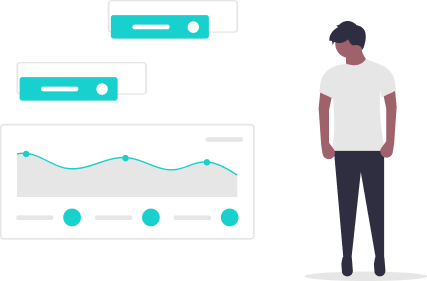 7
Convenient reporting
Reporting integration with call records. Email reports. Statistics for working with conversation scripts. Dialogue metrics and monitoring of "gags" in work (with sending to Telegram). Detailed and summary reports on automatic calls. Detailed and summary analytics for incoming projects.
Main functions
In a day

Subscription fee

€ 0,75

storage of conversation records up to 1440 hours, accounting for the busyness of operators and project management, 25 call reports, PBX functionality, a questionnaire for assessing the quality of operators , mail reports, speech analytics , guest accounts, mixing reports , conversation scripts, KPI and disciplinary control – 10 reports per day .
Additional payment

Operator's workplace

€ 1

For 1 operator per day
One time payment

Connection and service settings

€ 100

One-time fee for connecting and setting up the service
Additional functions
For 1 port

Ports in the GSM gateway

€ 0,75
In a day

SMS sending module

€ 1.5
In a day

Additional storage for call recordings

€ 0,10

for each additional 10 GB, over 10 GB, included in the subscription fee.
Additional billing for the number of Dialer attempts
in a day

from 0 to 500 pcs.

included in the subscription fee

included in the subscription fee
in a day

from 500 to 30,000 pcs.

€ 4,5
in a day

from 30,000 to 60,000 pcs.

€ 7.5
for every 10,000 attempts

from 60 000 pcs.

€ 1,2
Premium features
In a day

Determining the client's time zone

€ 1.5
In a day

Queue for VIP clients

€ 1.5
In a day

Personal domain

€ 1.5
In a day

Backup to the cloud

€ 1.5
In a day

Dedicated server

€ 12

for one server. Can be used for several modules or functions at the same time (for example, for CRM and Dialer).
In a day

Daily dialer rules

€ 1.5
Unlimited reports up to 10 pieces

included in the subscription fee

included in the subscription fee
for every 100 reports

Unlimited reports from 10 pcs

€ 1.5
Speech recognition (for separate fragments from 1 to 15 seconds long)
per day

from 0 to 50 pcs.

included in the subscription fee
per day

from 51 pcs.

0,02
Speech synthesis (for signs of printed text)
In a day

from 0 to 1000 pcs.

included in the subscription fee

included in the subscription fee
In a day

from 1000 to 5000 pcs.

€ 1.5
In a day

from 5,000 to 10,000 pcs.

€ 3
In a day

from 10,000 to 20,000 pcs.

€ 4.5
In a day

from 20,000 to 30,000 pcs.

€ 6
In a day

from 30,000 to 60,000 pcs.

€ 10
for every 10,000 characters

from 60 000 pcs.

€ 1.5
API requests
In a day

up to 1,000 pcs.

included in the subscription fee

included in the subscription fee
In a day

from 1,000 to 10,000 pcs.

€ 0,75
In a day

from 10,000 to 50,000 pcs.

€ 1.5
In a day

from 50,000 to 100,000 pcs.

€ 3
for every 10,000 requests

from 100,000 pcs.

€ 0,3
Where do you need an auto-operator?
Operator who can!
Robot operator, an operator who can! It can work 24 hours a day, 7 days a week. It can work for 10-50-100 or more operators. He will not ask for a day off or payment for a shift, there will be no extraneous noises in the "background" during a conversation, and during a conversation with a nervous client he will not hang up! Try our robot and evaluate its abilities, and our technical support will help with this!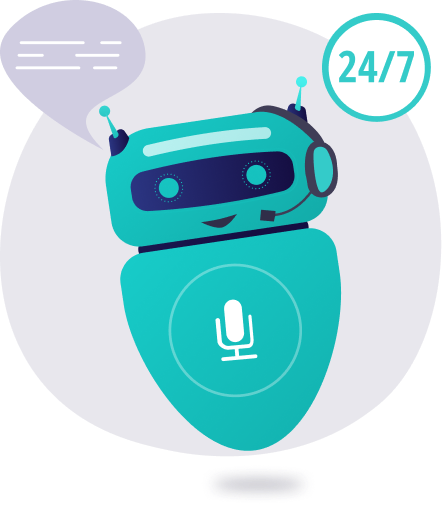 DID NOT FIND THE FUNCTION YOU NEED?
Leave a request and get even more information about our service!
What does the Voice Robot tool look like?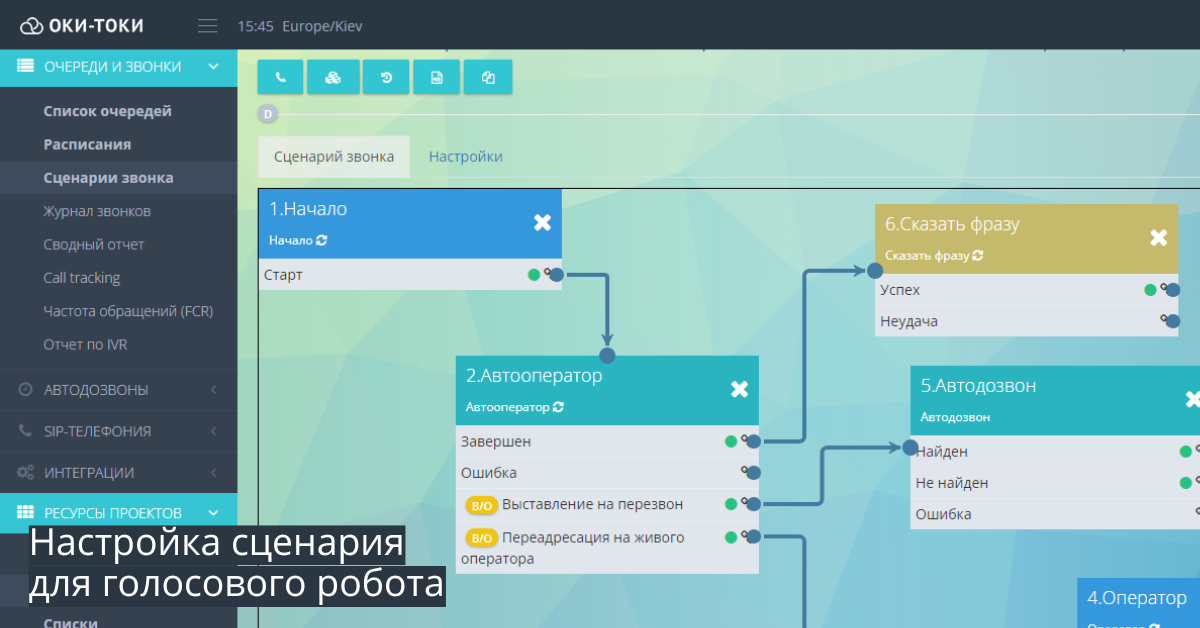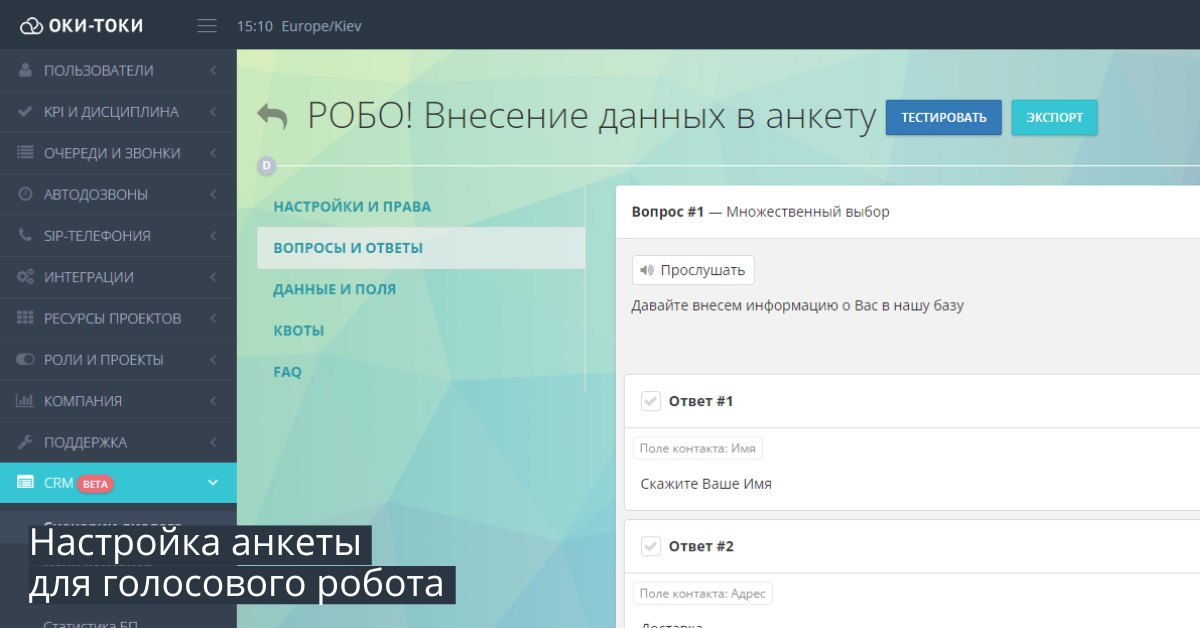 Listen to call examples
Service quality assessment
Processing of incoming applications
Frequently asked questions about the Voice Robot tool
Do you have a cloud solution or do I need to buy a server?
We only have a cloud solution.
What voice does the robot speak?
There are male and female voices to choose from.
What languages are available for voice acting?
We can connect almost any language for you.
How much is?
Up to 1 ruble for 30 seconds of conversation.
How long does it take to set up and launch?
From 5 minutes to 1 hour, if you know where to click.
Is it possible to interrupt the robot during a conversation?
Is there an integration of the Robot with other CRM, ERP, PDF :) ?
Necessarily! We have an open API and flexible webhooks.
Can I connect my own SIP numbers or PBX?
Yes. 99.999% of connections can be made independently through the cabinet.
Are communication costs included in the price?
No, the connection is connected separately.
Use additional tools as needed
Business Chat for website
Conversation scripts
Speech analytics
Reviews about Oki-Toki from other services
Oki-Toki voice robot for interactive calls
For warm sales and solving problems with the delivery of goods or the provision of services, a contact center operator is still indispensable. All other tasks: information calls, order follow-up and questionnaires can be performed using the voice robot of Oki-Toki phone calls. You can automate incoming and outgoing calls. To do this, prepare templates for notification of the status of an order, notification of a promotion or customer debt. Oki-Toki is able to synthesize and recognize human speech. The algorithm works according to the given communication model and switches to the operator, if necessary.
Advantages of a voice bot for interactive calls
The robot is able to make hundreds of parallel calls and in a short time notify about debts, receipts, discounts, changes in the terms of the loyalty program, or provide other information. The effectiveness of interactive voice calls is much higher than that of a conventional call center and reduces its maintenance costs (from 25%) due to the fact that the phone call robot solves many routine tasks without the help of an operator. Among the main advantages of the bot:
Saving working time for contact center specialists. Simple and repetitive tasks can be delegated to a robot without involving a human;
Rapid scaling of the call center – The voice robot can solve tasks that previously required the hiring and work of temporary staff.
Opportunity to optimize the call center by downsizing;
Work in 24/7 mode. Notifying people and urgently providing them with the necessary information can be carried out at any time of the day;
Switching the client to a specialist of the required department. Thanks to speech understanding, the robot will choose which operator or department to transfer the call to;
The number of lost calls and the costs of processing lost calls tend to zero. A company that responds as quickly as possible to messages will increase the number of loyal customers;
The voice robot for interactive calls perfectly replaces the classic IVR. The client does not need to remember and press the numbers. It is enough to answer the robot with a voice.
Performing a pre-sale of the product. Introduce the customer to a new product or service using automatic notifications;
Flexibility and multitasking. An online voice bot can be used in any project;
The voice bot works with the efficiency of 100 operators!
The functionality of the Oki-Toki robot
Among the features of a smart bot:
Recording of any voice. To alert the client, you can record any voice or use the synthesized speech of the robot;
Automatic sending of SMS messages. At the request of the client, additional information will be sent to him;
Connecting the Oki-Toki service to any telecom operator;
Statistics and recording of conversations will help to analyze information on each call and optimize work;
Robot calls can be configured based on a specific time zone. Oki-Toki can only make calls during the working hours of the client;
Integration via webhooks and API. The robot will be able to take and send information to your system through the API and Webhooks.
In order to test calling customers and receiving calls by a robot for free for 14 days, just leave a request.