Opportunities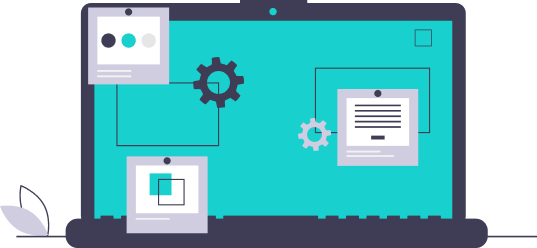 1
Technical Mechanisms
Working with open and closed queries, single and multiple choice options, multilingual support, offering "Let's call you back", identifying ambiguities and vague responses, repeating understood answers, recognizing names, addresses and numbers, the ability to handle long phrases like "Two large beers and pepperoni with double cheese" and so on.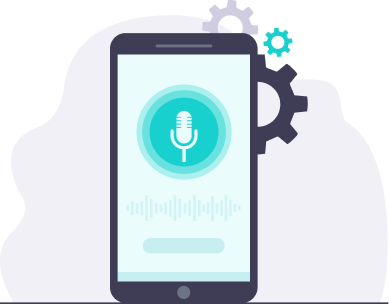 2
Speech Synthesis
Over 15 options for voice dubbing. Experiment with speech speed and voice pitch to achieve your goals.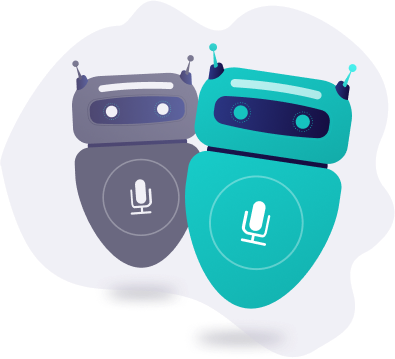 3
Robot Templates
Utilize ready-made robots from the list for quick project launch and adaptation to your specific task.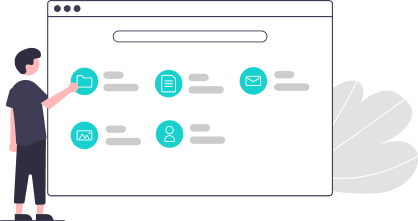 4
Integration
Opportunity for bi-directional exchange via API with your own services. Integration with popular CRM. Capability to send SMS, Email, Viber or Whatsapp messages.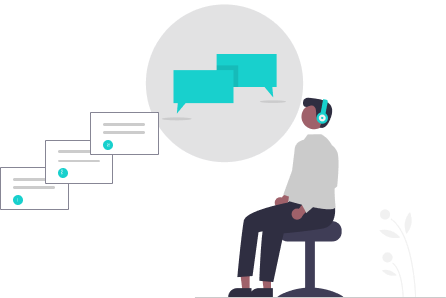 5
Conversation Scripts Builder
Utilize our builder to create conversation scripts and connect it to your robot. The robot will be capable not only of conducting a dialogue according to the script but also of recording data into CRM, setting callbacks, sending SMS and emails.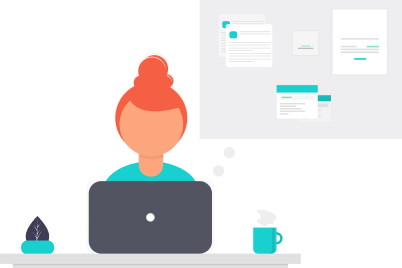 6
Importing Dialogue from MSWord & Google Docs
Do you need to conduct a survey or make a call with a complex dialogue? Import your scripts from MS Word or create from scratch in our builder. The robot will always know what to answer, and if a difficult question arises, it can redirect the conversation to a responsible manager.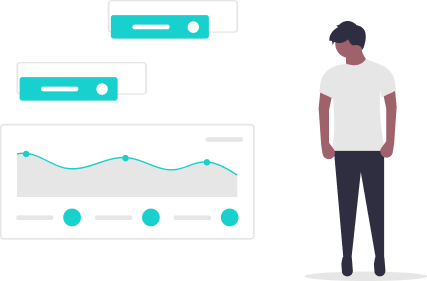 7
Convenient Reporting
Integration of reporting with conversation records. Reports to your email. Statistics of work with conversation scripts. Dialogue metrics and monitoring of "stumbles" in work (with delivery to Telegram). Detailed and summary reports on automatic dialing. Detailed and comprehensive analysis of inbound projects.
Primary Functions
Per Day

Subscription Fee

€ 0,75

Storage of conversation records for up to 1440 hours, agent activity tracking and project management, 25 call reports, PBX functionality, agent quality evaluation form, email reports, speech analytics, guest accounts, report mixing, conversation scripts, KPI and disciplinary control – 10 reports a day.
Additional Payment

Agent's Workspace

€ 1

For 1 agent per day
One-Time Payment

Activating and Setting up the Service

€ 75

One-time fee for service connection and setup
Additional Features
For 1 port

Ports in the GSM Gateway

€ 0,75
Per Day

SMS Dispatch Module

€ 1.5
Per Day

Additional Storage for Conversation Records

€ 0,15

For every additional 10 GB, beyond the 10 GB included in the subscription fee.
Additional Tariffing for the Number of Attempts at Auto-Dialing
Per day

from 0 up to 500 pieces.

Included in the subscription

Included in the subscription
Per day

from 500 to 30,000 units.

€ 4,5
Per day

from 30,000 to 60,000 units.

€ 7.5
for every 10,000 attempts

from 60,000 units.

€ 1,2
Premium Features
Per Day

Determining a Customer's Time Zone

€ 1.5
Per Day

Priority Queue for VIP Customers

€ 1.5
Per Day

Personal Domain

€ 1.5
Per Day

Cloud Backup

€ 1.5
Per Day

Dedicated Server

€ 12

For a single server. It can be used for multiple modules or functions simultaneously (for instance, for CRM and Dialer).
Per Day

Daily Rules for Auto-Dialling

€ 1.5
Unlimited reports up to 10 pcs

Included in the subscription

Included in the subscription
for every 100 reports

Unlimited Reports from 10 Units

€ 1.5
Speech Recognition (for individual segments ranging from 1 to 15 seconds)
per day

from 0 to 50 units.

Included in the subscription
per day

from 51 pcs.

0,02
Speech Synthesis (Behind the Symbols of Printed Text)
Per Day

from 0 to 1000 units.

Included in the subscription

Included in the subscription
Per Day

from 1,000 to 5,000 units.

€ 1.5
Per Day

from 5,000 to 10,000 units.

€ 3
Per Day

from 10,000 to 20,000 pieces.

€ 4.5
Per Day

from 20,000 to 30,000 pieces.

€ 6
Per Day

from 30,000 to 60,000 units.

€ 10
For every 10,000 characters

from 60,000 units.

€ 1.5
API Requests
Per Day

up to 1,000 pcs.

Included in the subscription

Included in the subscription
Per Day

From 1,000 to 10,000 units.

€ 0,75
Per Day

from 10,000 to 50,000 units.

€ 1.5
Per Day

from 50,000 to 100,000 pieces.

€ 3
for every 10,000 inquiries

from 100,000 pcs.

€ 0,3
Where Will You Need an Auto-Agent?
The Agent who CAN!
Meet the Robo-agent, the agent who Can! This agent has the power to work 24/7. It can effectively replace 10, 50, 100 or even more agents. It doesn't ask for time-off or shift premiums. You won't hear any background noise during the calls, and won't hang up when dealing with a difficult customer!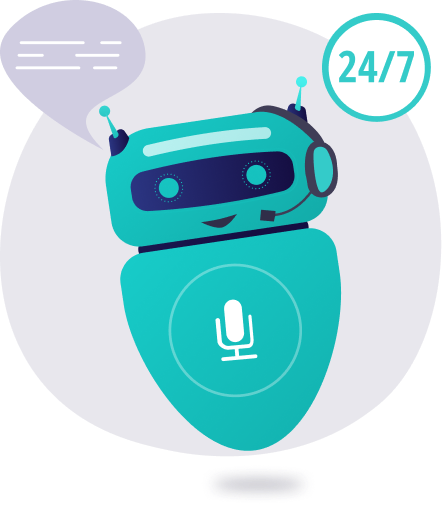 HAVEN'T FOUND THE FEATURE YOU NEED?
Submit your request and get even more information about our service!
What does the 'Voice Robot' tool look like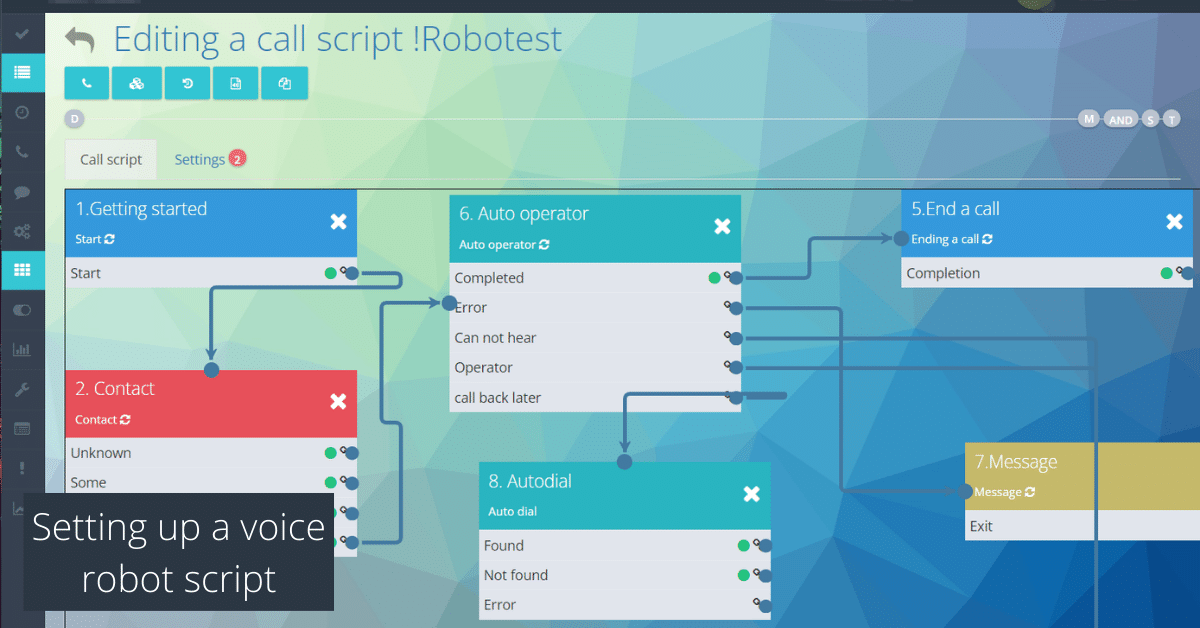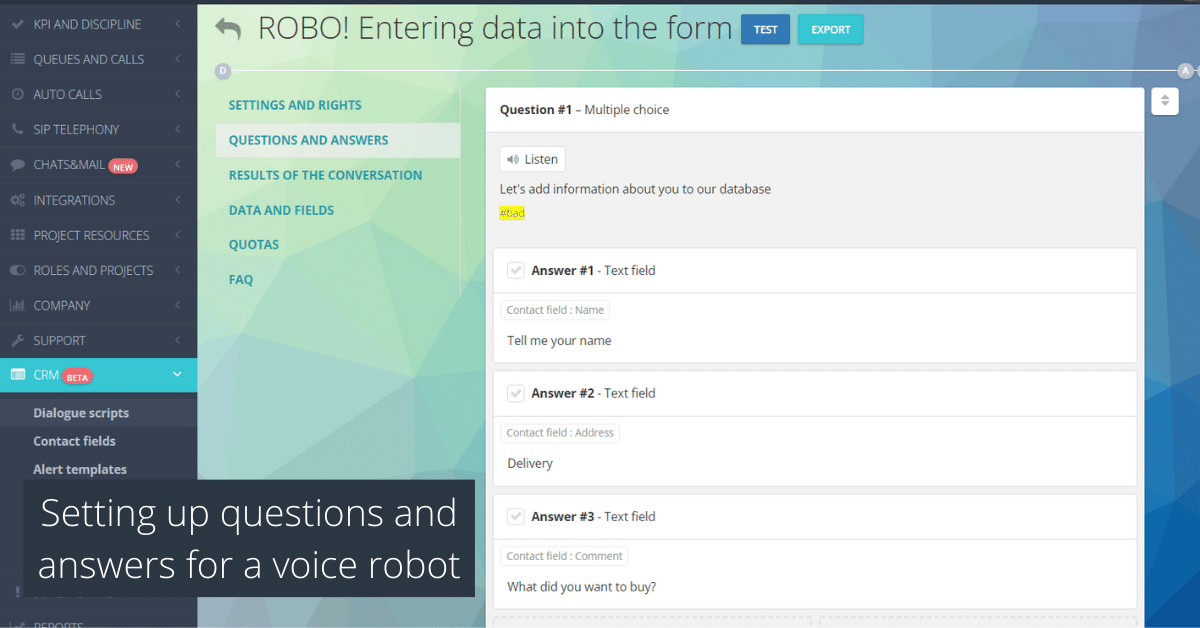 Listen to Call Samples
Assessing Service Quality
Processing Incoming Requests
Frequently Asked Questions about the 'Voice Robot' Tool
Do you offer a cloud-based solution, or do I need to purchase a server?
We only offer a cloud-based solution.
What Voice Does a Robot Speak With?
There is a choice of male and female voices.
What languages are available for voiceover?
We can connect virtually any language for you.
How much does it cost?
Up to 1 ruble for a 30-second conversation.
How much time for setup and launch?
From 5 minutes to 1 hour, if you know where to click.
Can You Interrupt a Robot During a Conversation?
Is there an integration of the Robot with other CRM, ERP, PDF systems? :)
Absolutely! We have an open API and flexible webhooks.
Can I connect my own SIP numbers or PBX?
Yes. 99.999% of connections can be set up independently via the dashboard.
Is the cost of communication included in the price?
No, the connection is established separately.
Utilize additional tools as needed
Business Chat for Your Website
Conversation Scripts
Speech Analytics
Reviews on Oki-Toki from Other Services
Oki-Toki
Google Chrome browser
Voice Robot from Oki-Toki
In today's world, many companies and entrepreneurs are looking for ways to enhance their customer service, boost operational efficiency, and reduce personnel costs. In this endeavor, a voice bot can help by taking over mundane tasks traditionally performed by call center agents.
Nevertheless, when it comes to making warm sales or solving problems related to the delivery of products or provision of services, a contact-center agent remains indispensable. All other tasks, such as informational calls, order assistance, and surveying can be accomplished with a voice bot called Oki-Toki – an auto-agent.
In this article, we will explore the concept of a call voice bot, how the Oki-Toki service functions, and how beneficial it can be for businesses. Additionally, we will cite examples of voice bot applications and provide recommendations on how to effectively utilize it.
Capabilities of voice bots
Voice bots run on scripts and require no training. They are also capable of both synthesizing and recognizing human speech. Leveraging the power of speech recognition and synthesis technology, they can handle hundreds of simultaneous calls, conduct surveys, process orders, relay important messages, file applications, and so much more.
The voice robot from Oki-Toki offers businesses a multitude of benefits and opportunities:
Ready to work immediately after creation. The voice robot operates according to dialogue scripts and does not require training. It can automatically handle calls and responses from customers, allowing agents to focus on more important tasks;
Recording of any voice. For customer notification, you can record any voice or use synthesized robot speech;
Integration. The robot will be able to fetch and send information to your system through API and Webhooks;
Message Dispatch. Customers can request additional information that will be sent to them via SMS, email, or a specific messenger. This is a convenient way to enhance communication with customers and provide a more effective solution to their inquiries;
Reducing the cost of manual labor. A voice bot for calls can replace a human in carrying out routine tasks such as informing customers, surveying, and sales. This allows you to reduce personnel costs and increase work efficiency;
Enhancing customer service efficiency. A voice robot can quickly process a large volume of calls and customer requests, which enhances service provision and increases customer satisfaction levels;
Time Zone. Robot calls can be set up taking into account specific time zones. Oki-Toki can only make calls during the client's working hours.
♦
A voice robot for handling calls has numerous advantages, including the ability to process a large volume of calls simultaneously, support for multilingual operations, and the capacity for integration with other services. Companies that employ a robot agent can save substantial time and resources while boosting their operational efficiency.
How the voice robot works
Oki-Toki's auto agent operates based on cutting-edge speech recognition and synthesis technologies, employing a dialogue scripts system.
h3>Scripts System /h3>
The voice bot operates on pre-designed dialogue scripts created in Oki-Toki. The scripts can be tailored to meet various needs, such as order taking, customer surveys, or sales. The company can set up its dialogue scripts independently, selecting the appropriate questions and responses.
h3>Speech Recognition/h3>
Voice robots deploy advanced speech recognition technologies that enable them to understand customer responses and act accordingly.
h3>Speech Synthesis/h3>
Leveraging speech synthesis technology for scripting queries and interacting with customers. This technology enables the auto agent to make the dialogue more natural.
The voice robot-agent of the Call Center is capable of handling a high volume of calls automatically, which allows companies to serve a larger number of customers and reduce staff load. In addition, auto agents can operate 24/7, ensuring contact with customers at any time of the day or night.
Use cases of voice robot
The auto agent Oki-Toki can be used in various areas of activity and to solve different tasks. Here are a few examples of using a voice robot:
Automated customer calling. A Voice bot is an effective tool for automated calling of a large customer base and solving various tasks, such as transmitting information, conducting surveys, notifying about changes in conditions, etc.
Customer surveying. When a customer calls into the call center, a bot can automatically ask questions and fill out a survey. This reduces the customer's waiting time on the line and increases the efficiency of the call center.
Incoming Calls. An voice automated agent for incoming calls can proficiently handle calls round-the-clock, engage in dialogue with customers, and accurately document the provided information.
Voice Auto Secretary. The voice bot can perform the role of an interactive voice automated assistant, which will automatically direct calls to the appropriate departments or propose specific response options to customer queries.
Orders. An auto agent can be utilized for automated order processing and service requests. Customers can place an order or request, the auto agent will process the request and forward it to the responsible company employee following a pre-determined dialog script.
Informing. The auto-agent is used for automatic dialing of customers with the intention to provide information about new products and services, customer surveys and receiving feedback, reminders of upcoming events, notification of changes in terms and conditions, etc.
Agent Performance Assessment. The robot can automatically conduct customer satisfaction surveys after they have contacted the call center. This allows for fast feedback collection and service quality improvement.
Sales. A voice bot can be used for automated sales of goods and services. It can engage in dialogue with the customer, ask questions, offer products or services, and also process orders.
These are just a few examples of how an auto-agent can be used. Its applications can be diverse and depend on the specific needs of the company. Thanks to their flexibility and automation, voice bots are becoming increasingly popular and in demand in business.
Benefits of a voice bot for a call center
The bot is capable of making hundreds of parallel calls and in a short time notify about debts, receipts, discounts, changes in loyalty program terms or provide other information.
The voice bot service for interactive calls will improve the metrics of a regular call center and reduce its maintenance costs (by 25%) due to the fact that the telephone call bot solves many routine tasks without the help of an agent. Among the main advantages of the bot are:
Flexibility and Multitasking. A voice bot can be used in any project;
IVR Replacement. A voice robot for interactive calls excellently replaces the traditional IVR. The customer doesn't need to remember or press any numbers. Simply responding to the robot's voice is enough;
Minimum lost calls. The number of lost calls and the expenses on processing missed calls gravitate towards zero. A company that responds promptly to messages will see an increase in loyal customers;
Call center optimization. The possibility to optimize the call center by reducing the number of agents;
Switching the customer to an expert. A robot with a speech recognition feature allows for a swift and accurate identification of the agent or department the call should be redirected to, speeding up the call handling process and improving communication with customers;
Call Acceptance. A robot for incoming calls enables rapid and precise handling of calls and provides customers with the necessary information, accelerating the resolution of their queries and minimizing waiting time for a response;
Open 24/7. People can be alerted and provided with crucial information at any time of day;
Saving call center agents' working time. Simple and repetitive tasks can be delegated to a robot, without the need for human involvement.
The Advantages of the Oki-Toki Voice Robot
Oki-Toki stands as one of the most popular and avant-garde platforms that has created a voice robot. This technology hosts a plethora of opportunities for process optimization and enhancing customer service, utilizing state-of-the-art speech recognition and synthesis technology.
The voice robot agent empowers your call center to boost its efficiency, reduce costs linked to manual labor, and augment the standard of customer service. It executes a range of tasks automatically, such as customer dialing, surveys, information delivery, sales, and orders.
The advantages of the Oki-Toki auto agent are self-evident; not only does it save valuable time and resources, but it also increases the volume of customers a company can cater to within a short period. On top of this, the auto agent operates round the clock, ensuring customers can access communication at any time of day or night.
However, it is worth noting, that a call robot agent cannot completely supplant the human touch in businesses. Some tasks require human inputs, for instance, resolving complex issues or interacting with customers when a level of empathy and understanding is needed.
Advancement of Technology
Oki-Toki's voice robot service is a powerful tool for enhancing your business performance. With the advancement of speech recognition and synthesis technologies, voice bots are becoming increasingly accurate and efficient. Additionally, with the capabilities of cloud technologies, a voice robot can be easily integrated into your existing business system.
The prospects for the development of voice robot technology are vast. The future is likely tied to the creation of robots that can recognize and process client emotions, consider the context of the conversation, and make more complex decisions. There's also potential for the advancement of technologies allowing auto-operators to work with greater precision and handle an even larger volume of calls. In any case, the Oki-Toki voice robot represents a significant step in business automation and enhancing customer service quality.
To test calling customers and receiving calls with the robot for free over 14 days, simply submit a request.