Industry Solutions
Call Center for a Legal Firm
The capabilities of Oki-Toki will allow you to set up an in-house call center in 1-2 days without additional costs for equipment and software. Voice broadcasts, automatic callback for missed calls, integration with your CRM system and much more.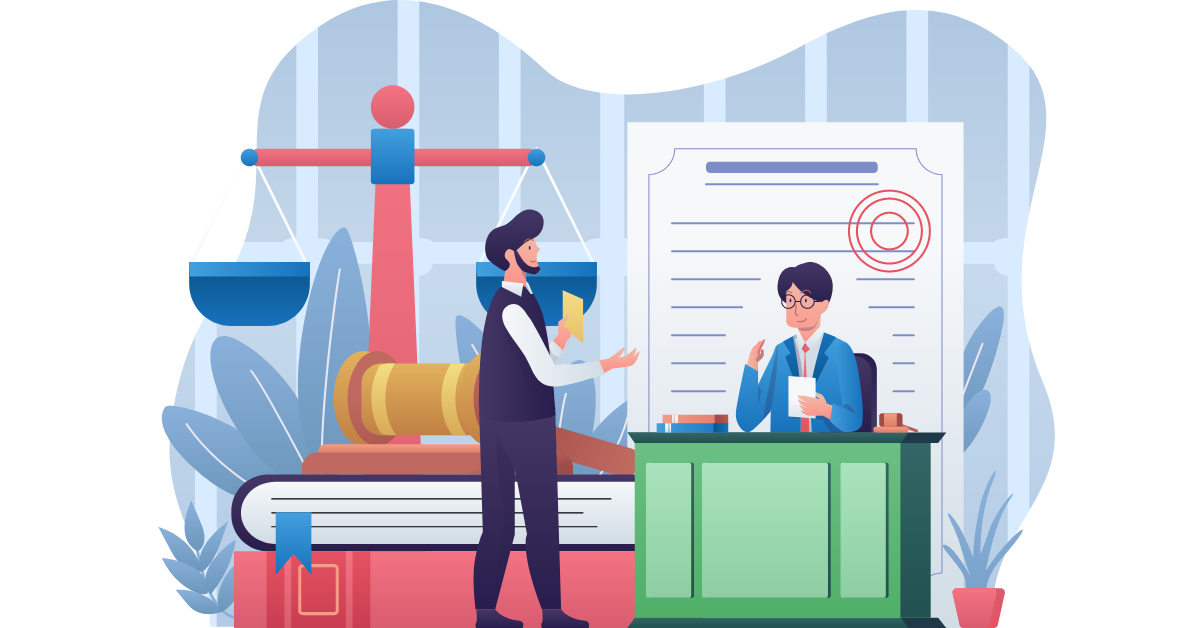 Functional Capabilities for Law Firms
Choose the Tools Essential for the Workflow of Legal Firms!
Voice Broadcasts
Activate the auto-informer to notify customers about ongoing promotions, new services or products. Utilize a speech synthesizer or pre-recorded messages.
Callback for Lost Calls
Set up a callback for missed calls and handle customer inquiries who couldn't get through, in the shortest possible time.
Agent's Workspace
Utilize the agent's personal cabinet for organizing operations, as well as for viewing reports, rankings, and statistics for each employee.
Integration with External CRM or Usage of an Internal One
Integrate your CRM to achieve two-way communication of vital and comprehensive data. Alternatively, leverage our proprietary CRM to manage all your customer data seamlessly.
Need a consultation?
Submit your request, and we'll get in touch with you shortly!
Rates
Per Day

Subscription Fee

€ 0,75

Storage of conversation records for up to 1440 hours, agent activity tracking and project management, 25 call reports, PBX functionality, agent quality evaluation form, email reports, speech analytics, guest accounts, report mixing, conversation scripts, KPI and disciplinary control – 10 reports a day.
Additional Payment

Agent's Workspace

€ 1

For 1 agent per day
One-Time Payment

Activating and Setting up the Service

€ 75

One-time fee for service connection and setup
Paying for Oki-Toki is beneficial!

Pay for What You Use
In our service, you only pay for what you use! More work – you pay more, and a little less – your costs will be microscopic.

Loyalty Score
For using our service, we credit units to a special account. You can use these bonus funds to pay for any Oki-Toki tools.

Financing
If you're unable to top up your account in Oki-Toki, you can always take out a loan to cover a week's worth of work.

Convenience
Representations in the Russian Federation and Ukraine. Services are provided under the offer contract. Payment by non-cash transaction or using Visa/MasterCard. Document dispatch through electronic data interchange.
NEED A CONSULTATION?
Submit your request, and we'll get in touch with you shortly!
Industry Solutions
We have a ready toolset for setting up a contact center in every niche!
Reviews on Oki-Toki from Other Services
Oki-Toki
Google Chrome browser
Cloud-Based Call Center for a Legal Firm
Oki-Toki is a cloud service that enables any legal firm to set up its contact center with minimal effort and cost. We offer a tailor-made solution, specifically designed to meet the needs and operations of legal professionals.
With Oki-Toki, you can launch your call center in just a few days or even hours (provided you already have staff prepared to take on the role of agents). No need to spend significant resources on purchasing software and equipment, as you likely already have computers. We'll connect you to our cloud service and configure all the necessary tools for a legal contact center.
h3>Why do lawyers need a contact center?/h3>
If a law firm aims to maintain constant contact with clients and swiftly deliver important messages, then setting up a well-functioning call center can be incredibly beneficial.
A missed call often equals a lost client. Even if your law firm was referred, a lack of response or callback can hinder the initial relationship building. With Oki-Toki, you will be able to return missed calls at maximum speed or send a message about the callback time. This will help your company attract new clients and expand your customer base, despite the workload of your lawyers and secretaries.
For a legal company, it's important to maintain a feeling of significance and uniqueness among clients. The client's card that automatically opens in Oki-Toki will allow you to immediately understand who is calling, even if your last contact was several years ago. Customizable fields in the profile will help tailor the contact center to the needs of the law firm. Entering into the card data about key points of cooperation will allow a quick response on the state of affairs, terms and planned consultations.
If you are already using a CRM for the legal company, then integration with Oki-Toki will simplify your work and make it as comfortable and predictable as possible in the legal sphere.
With "Oki-Toki" you can set up a contact center for lawyers regardless of the number of agents. One day it might be just a secretary, and the next day all the employees of your company can connect to the system, take calls, and provide consultations. "Oki-Toki" will enable you to make customer calls with news, reminders, and clarifications. It's a flexible solution that will help your company communicate effectively with clients and provide high-quality services.
We offer simple registration, training, technical support, and daily or regular payments so you can fully utilise the capabilities of our service.
h3>How Oki-Toki will solve the call center tasks of a law firm/h3>
Call handling and customer interaction:

Oki-Toki automatically receives calls from customers and directs them to the appropriate lawyers. The system enables call recording for analysis of customer interaction processes.

Call Management:

Legal service center agents can create conferences, redirect calls, and place clients on hold.

Chat with clients:

Lawyers will be able to converse with clients and partners in the chat, provide consultations on inquiries, clarify information, and promptly respond to requests. For instance, clients can write in the chat on the website or in the messenger, and lawyers will respond through the Oki-Toki chat system.

Call distribution among specialists and departments:

In Oki-Toki, you can efficiently distribute calls between agents and call center departments. Customers will be directed to the appropriate lawyer or department with an automated system, ensuring fast and accurate resolution of legal issues.

Reducing the Secretary's workload:

The contact center agents of the legal company can take applications and book clients for consultations in the office. All data will be entered into the lawyers' CRM system, which is accessible to employees – managers, lawyers, the director.

Email and SMS Alerts:

This will allow to inform customers about changes, important notifications regarding changes in the operating schedule and so forth. Email and SMS broadcasts will assist in maintaining connection with the clients and will ensure effective dissemination of information about the current activities of the company.

Attracting new customers:

There is an opportunity to set up automatic dialing of customers who previously requested a consultation, left requests on websites, or asked questions to get free legal help. 

"
"
Oki-Toki will ensure 24/7 operation of your hotline, even on weekends and holidays, so that you don't miss calls from clients. We will retain information about each incoming call, and missed ones can be scheduled for redial when your agents are back in action.
h3>Oki-Toki Features for Legal Services Call Centers/h3>
We offer a wide array of tools, reporting, and customization options that will allow you to tailor the system perfectly to your tasks:
Virtual PBX:

The cloud-based call center allows you to set up a virtual automatic telephone station (PBX) without the need to purchase expensive equipment. All work is conducted from a web browser, ensuring flexibility and cost savings.

Voice Menu (IVR):

The Interactive Voice Response (IVR) menu will aid in constructing a call sequence, creating a basic virtual agent. Using button presses on the phone (DTMF signals) or voice recognition, customers can navigate through menu sections and reach the necessary specialist or department. 

Call Recording and Transcription:

Oki-Toki stores call recordings, with client conversations displayed as transcriptions, allowing for the analysis of customer interactions. These recordings can serve as crucial evidence in case of disputes or when there's a need to confirm discussed terms and agreements.

Reporting:

The call log stores all customer communication data: phone numbers, agents, date, time, and duration of the call, as well as the CRM form filling data. In the report, you can listen to the conversation, view the transcript, and also download the calls.

Omnichannel:

Unlike many fields of activity, lawyers must be prepared to communicate with clients through various communication channels they prefer. Implementing an omnichannel approach ensures a smooth exchange of information with instant access to the history of previous contacts, regardless of the communication channel used (calls, email, messengers, website chat, etc.).

Voice Broadcasts:

In Oki-Toki, there is a possibility to send voice messages to clients, recorded by a narrator or synthesized by a robot. Using such broadcasts can help simplify calls to customers for which no contact with lawyers or attorneys is required, i.e., automate routine communication. For example, a voice robot can inform a client about the status of the case or a change in the court hearing date.

Callback Feature:

This is an automatic dialing mode for "lost" customers who weren't able to get through. The auto-dialer will automatically call back the designated subscribers a certain number of times within a set period. With Callback calls, you can assign a specific agent to a client, encouraging a more personalized service offering.

Integration with CRM:

With Oki-Toki, you can utilize an already existing CRM for your law firm or take advantage of the built-in CRM provided within our service. This will enable your law firm to manage your client database more efficiently, track crucial data, and interact with your clients. You will be able to save and organize client information, cases, and contacts, track communication history, plan tasks and actions, significantly simplifying your workflow and enhancing your legal practice's efficiency.
To leverage Oki-Toki's service – submit a request on our website. Don't delay – start implementing a turnkey solution for your lawyers' call center today!