Industry Solutions
Telemarketing
Organize a call center for cold sales using the capabilities of Oki-Toki. Call scripts, alert templates, rich agent workspace and supervisory control options and more.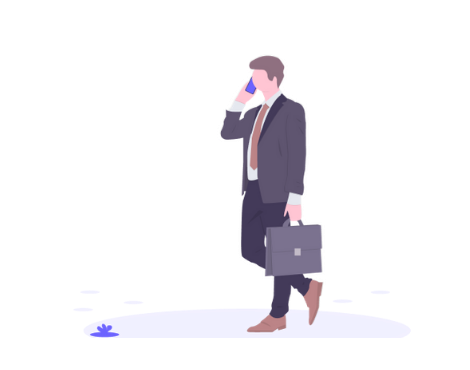 Features for cold calling
Choose the tools you need for cold calling!
Dialer with transfer to the operator when the client answers
Optimize agent work time by using Dialer to dial numbers. Establish a connection with the operator when the client answers.
Voice mailings
Connect an autoinformer to notify customers about current promotions, new services or products. Use a speech synthesizer or pre-recorded messages.
Call scenarios
Design operator response scripts yourself or using ready-made templates.
Alert Templates
Use ready-made templates to send notifications directly from your account.
Integration with external CRM or use of internal
Connect your CRM and transfer all information in both directions. Or use our CRM to record the data of all clients.
Operator's workplace
Use the operator's personal account to organize work, as well as to view reports, ratings and statistics for each employee.
Work control
Use the presence detector to determine how much time each operator spent at the workplace.
Regulations and billing
Set the standards for the work of operators on different projects, as well as billing depending on the needs of the project.
Intercepting and listening to a call
Use the call interception or listening feature for high-quality training of new operators and debugging their work.
Need advice?
Leave a request and we will contact you as soon as possible!
Rates
In a day

Subscription fee

€ 0,75

storage of conversation records up to 1440 hours, accounting for the busyness of operators and project management, 25 call reports, PBX functionality, a questionnaire for assessing the quality of operators , mail reports, speech analytics , guest accounts, mixing reports, conversation scripts, KPI and disciplinary control – 10 reports per day .
Additional payment

Operator's workplace

€ 1

For 1 operator per day
One time payment

Connection and service settings

€ 100

One-time fee for connecting and setting up the service
It is profitable to pay for Oki-Toki!

Pay for what you use
With our service, you only pay for what you use! More work – you pay more, and very little – your costs will be microscopic.

Loyalty account
For the use of our service, we credit c.u. to a special account. Bonus funds can be used to pay for any Oki-Toki instruments.

Lending
If you are unable to replenish your Oki-Toki account, you can always take out a loan that is enough for a week of work.

Convenience
Representations in the Russian Federation and Ukraine. Services are provided under an offer agreement. Payment by bank transfer or Visa/MasterCard. Sending documents via EDI.
NEED A CONSULTATION?
Leave a request and we will contact you as soon as possible!
Industry Solutions
We have a ready-made set of tools for organizing a contact center in every niche!
Reviews about Oki-Toki from other services
Call center for telemarketing Oki-Toki
Telephone sales are a key moment in communication with the buyer. A cold calling call center is not just a call, but a whole system of marketing activities. Working through the base of existing customers and calling new potential customers, operators quickly disseminate information about the product or receive feedback. A trained call center employee for telemarketing will easily help you choose a product or service, select the best option and clarify all the details. However, the costs of the service for cold calls will pay off for a long time. First of all, due to the purchase of expensive equipment and special software, the cost of its configuration and ongoing maintenance and service. Setting up a telemarketing call center with Oki-Toki requires far fewer resources. To work, the operator needs only a PC, a headset and the Internet. At the same time, the launch of the call center will take only 1-2 days, which is necessary to set up the system for your project. A well-established cloud call center system allows you to create up to 5,000 lines for 500 operators. It is also possible to connect an dialer using your own settings for the number of attempts and the interval between calls. This will increase the productivity of the telemarketing call center and, consequently, increase sales.
Call center launch for telemarketing
Setting up a telemarketing call center has its advantages and disadvantages. The undoubted advantage of such a service is that you get direct access to a potential consumer. This can be used not only for sales, but also for conducting various surveys among buyers. The fact that the target audience for telemarketing is clearly defined is also positive . The base of potential and existing customers can be segmented by age, country of residence, gender even before the start of the call. The disadvantages include the rather laborious process of creating and maintaining the call center. A typical cold calling call center requires:
Expensive equipment and additional arrangement of the operator's workplace;

Hiring a highly specialized employee or a whole staff who will be responsible for the performance of the equipment;

From 1 week to launch and from 1 month to scale the call center.
However, such problems will not arise if Oki-Toki is used. We guarantee the creation of a call center for telemarketing in 3 days. During this time, Oki-Toki employees will set up the system in accordance with the tasks of a particular call center and train your operators to work with the service. At the same time, the owner will not have to hire highly specialized specialists, because Difficult questions will be solved by Oki-Toki technical support.
Benefits of a Cloud Call Center for Telemarketing
With the help of a cloud service, you get a turnkey solution for launching a call center for telemarketing. At the same time, Oki-Toki has a number of advantages, because it contains all the necessary functions that you may need in your work.
Dialer with transfer to the operator.

This service will allow one group of operators to work on several projects at once, while setting manual or automatic confirmation of dialing to the required contact, as well as determining the subscriber's time zone. A call center for cold calls will be much more efficient if such an dialer works;

Voice mailings.

Autoinformer from Oki-Toki will perfectly cope with the tasks of a call center for telemarketing. Thus,

automation of cold calls

involves voice notification of customers about new company offers, reports on debt or delivery, changes in working hours, etc. You can record voice messages yourself or use Yandex TTS and Google robots. Voice IVR settings allow you to define the words by which the autoinformer will choose further actions;
The functionality of the Oki-Toki cloud service allows you to set up and launch a call center for telemarketing in the shortest possible time. There are opportunities that will increase sales efficiency in both b2b and b2c segments. However, for best results, you should clearly understand the features of communication in each of them. Cold calls in the b2c sphere imply a more personal approach to the consumer. While cold calls in b2b are distinguished by a set of techniques for attracting customers and making profitable deals between companies.
Call center for cold calls: price
When creating a call center for telemarketing, the prices for the services of the Oki-Toki cloud service are formed based on the volume of work. So, using more resources – pay more, and if there is little work, then the payment will be less. The cost of cold calls of a call center created in the cloud is calculated based on the following parameters:
Number of working days (including work on weekends);

Number of operators (including weekend work);

Storage of records of conversations and statistics;

Use of additional services.
You can find out more about the price of services for each specific project using the Oki-Toki calculator, which allows you to take into account all the wishes of the client.