The CATI Questionnaire is the simplest type of script, using mostly a linear interview script. In most cases, it is used in sociological surveys, a system for assessing the quality of services or loyalty programs. We, at Oki-Toki, believe that live operators are not needed for such projects. Artificial intelligence has long grown to such tasks, removing all intensity restrictions – it doesn't matter to him whether to conduct two interviews or a hundred at the same time. And we have a product for this – Auto Operator or Voice Bot .
If you are visiting our site for the first time, watch a series of short videos about Oki-Toki scriptshere .

However, regardless of the origin of the performer, the script for CATI does not differ in a special set of tools (it can be used for operators and for a robot without significant changes). You may find it useful: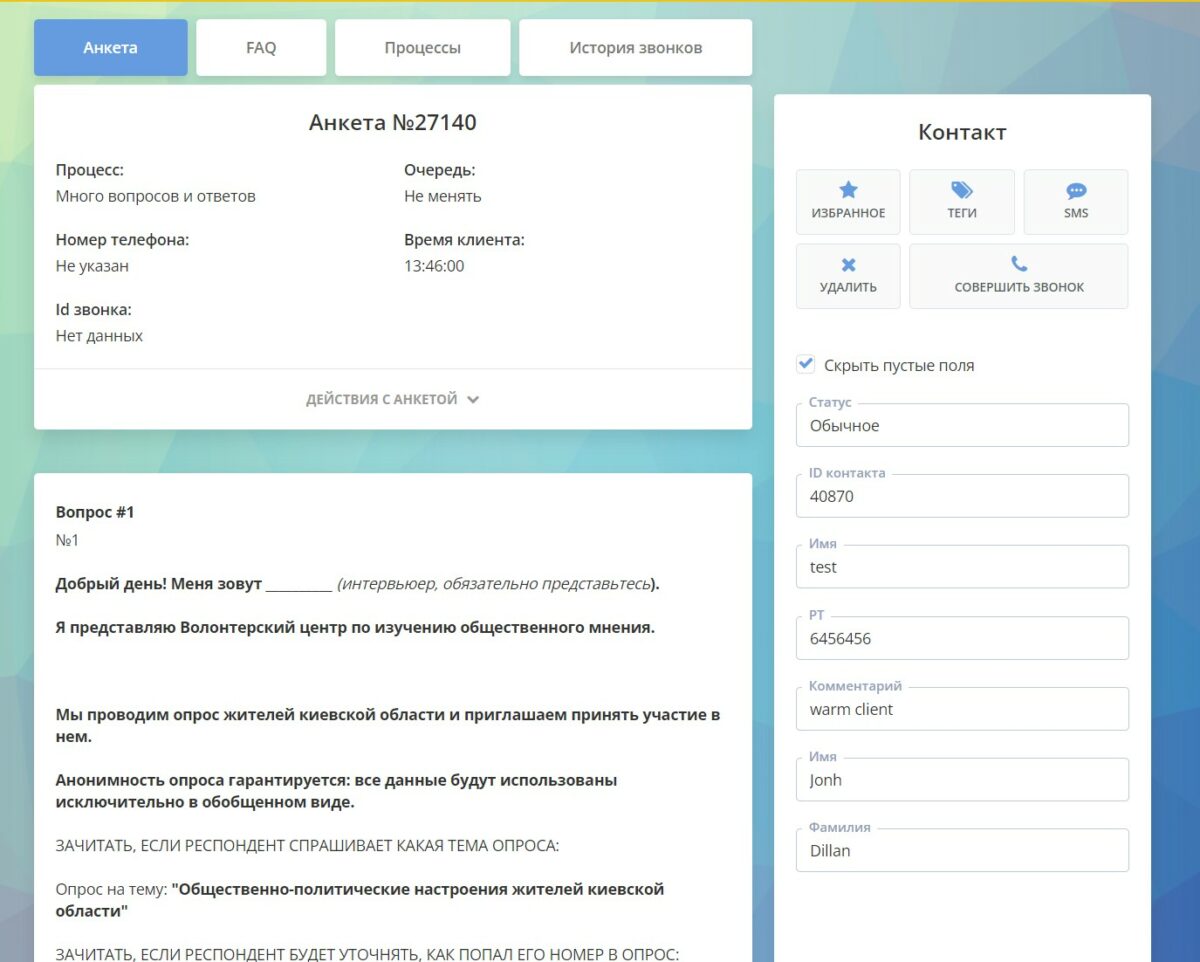 ♦ API for transferring data to an external system (eg 1C, Bitrix24, AmoCRM or company's own CRM);
♦ Dialer (schedule a call for another time);
♦ Fields for entering data (free text input of the answer can be automatically pulled up in the contact field. For example, entering data about a client or parameters of a deal under discussion);
♦ Questionnaire quoting (Used in projects where the purpose of calling is not to process the base, but to collect the required number of questionnaires that meet the survey criteria)
Here you can register and study ready-made script templates. Once you get comfortable, create a script in Google docs or MsWord and import the questionnaire into Oki-Toki .