Industry Solutions
Advertising agencies
Use Oki-Toki's tools to inform existing customers or find new ones! Voice mailings, voice robot, polls, etc.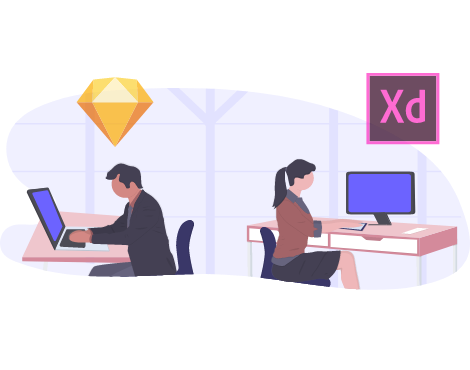 Functionality for advertising agencies
Choose the tools necessary for the work of an advertising agency!
Voice mailings
Connect an autoinformer to notify customers about current promotions, new services or products. Use a speech synthesizer or pre-recorded messages.
Cold selling with a voice robot
Entrust the preliminary dialing of the base to the robot. Switch the call to the operator if you receive a positive response from the client to continue the conversation.
Polls
Conduct surveys using a voice robot or the functionality of the operator's workplace. Collect all information inside our CRM or connect your own system.
Need advice?
Leave a request and we will contact you as soon as possible!
Rates
In a day

Subscription fee

€ 0,75

storage of conversation records up to 1440 hours, accounting for the busyness of operators and project management, 25 call reports, PBX functionality, a questionnaire for assessing the quality of operators , mail reports, speech analytics , guest accounts, mixing reports, conversation scripts, KPI and disciplinary control – 10 reports per day .
Additional payment

Operator's workplace

€ 1

For 1 operator per day
One time payment

Connection and service settings

€ 100

One-time fee for connecting and setting up the service
It is profitable to pay for Oki-Toki!

Pay for what you use
With our service, you only pay for what you use! More work – you pay more, and very little – your costs will be microscopic.

Loyalty account
For the use of our service, we credit c.u. to a special account. Bonus funds can be used to pay for any Oki-Toki instruments.

Lending
If you are unable to replenish your Oki-Toki account, you can always take out a loan that is enough for a week of work.

Convenience
Representations in the Russian Federation and Ukraine. Services are provided under an offer agreement. Payment by bank transfer or Visa/MasterCard. Sending documents via EDI.
NEED A CONSULTATION?
Leave a request and we will contact you as soon as possible!
Industry Solutions
We have a ready-made set of tools for organizing a contact center in every niche!
Reviews about Oki-Toki from other services
Oki-Toki is a call center for marketing and sociological research
From a technical point of view, telephone surveys (CATI) are probably the most difficult task for a call center, since they impose a large list of requirements for technical support. To conduct a marketing or sociological research , you need at the same time an effective and reliable auto- dial , tools for programming questionnaires , collection of various statistics (on operators , respondents, questionnaires and expenses), as well as control and monitoring tools. And in the current environment, there is also the simplicity of settings and remote access for working from home . Oki-Toki is a cloud-based call center for conducting surveys , the main advantages of which are:
powerful dialer with extensive customization options

Intuitive visual

designer of questionnaires for surveys

diverse, easily customizable reporting

connection of operators from any place with the Internet
Why is Oki-Toki better than other CATI solutions?
Dialer for surveys
Our dialer is designed for the needs of large outsourced call centers, but is used by small companies too. This means that he:
reliable,

can work in different modes (both for small groups of operators and very large ones –

Predictive dialer, Progressive & Power dial

),

almost never makes respondents wait for an operator,

has a flexible setting of dialing attempts, taking into account many parameters.
Another Oki-Toki dialer can
work with robots instead of operators (do you still practice

robotic telephone surveys

? And your competitors are already trying!),

allows many liberties with phone databases (you can increase the database after launch, you can upload non-normalized numbers, specify any number of fields with additional data, import to CSV and via API),

and can work in dialer mode, which completely eliminates the connection delay with the operator, when it is critical not to lose a single respondent.
And it has an API in case you have your own system from which you need to transfer some data.
Telephony for marketing research
Built not on Asterisk , but on an IP-PBX specially designed for telecom operators, our telephony is stable under high load and high power. This means, among other things, the reliable operation of the dialer. We do not make money on telephone communications, therefore we do not charge for lines, numbers and minutes, while you can connect any number of your providers . In addition, we have long-standing relationships with many communication providers and can help you get the best price. Phone surveys come with significant communication costs, so being able to control them by switching between operators for the best rates is an important option that a CATI call center should have . In Oki-Toki it is. By choosing the Oki-Toki call center for marketing or sociological research , you do not have to think about finding a separate solution for telephony and dialer, or about organizing servers with Asterisk.
Questionnaire programming
Marketing and sociological research often requires the creation of complex questionnaires. To do this, you need either a programmer or special software. We have made a special tool in Oki-Toki for designing questionnaires and scripts with a graphical interface. It is not simple, but intuitive and does not require special knowledge. Our customer support specialists are always ready to help with the creation of a questionnaire for the survey, if a particularly confusing TOR still causes difficulties.
Reporting on operators conducting a telephone survey
A variety of reporting on the work of operators allows you to continuously monitor the work of the call center on a sociological or marketing research and correctly calculate the payment to operators. Operator status system in Oki-Toki allows you to see how much time the operator spent during the interview, on breaks, waiting for a call, etc. In addition, you can see statistics on the amount of time for each question and the interview as a whole, see abnormally long and short profiles and much, much more – we love numbers and reports too.
Evaluation and verification of CATI interview
Checking the work of operators and the quality of the collected interviews is a difficult but extremely important routine. To simplify it, Oki-Toki has a special tool that allows you, when listening to audio recordings, to make assessments according to a checklist that is specially created for each telephone survey. As a result, you will, of course, get our favorite various statistics. We are actively developing in this area and in the near future we will connect automated interview evaluation based on voice recognition and eliminating the need for a person to listen to tens of hours of audio recordings.
What else is there in Oki-Toki for call centers conducting telephone surveys
counters and quotas – a set of counters, any of which can be assigned a quota

uploading raw data and

all

audio recordings to Google Disk, Yandex & Mail.ru

work with your phone numbers

remote work of operators and supervisors via the Internet

access for customers without registration in the

call center for CATI

Oki-Toki (access via link)

the ability to connect to the conversation to control the operator

daily payment, depending on the operators online and dialer download

phone database normalization and number validation,

automatic detection of the respondent's time zone
We probably forgot to mention something here – contact us and tell us what your requirements are for a turnkey solution for CATI , and we will check if we have the options you need. Order a call center for marketing and sociological surveys by sending a request!