Industry Solutions
Call Center for an Advertising Agency
Utilize Oki-Toki tools for engaging your existing customers or seeking out new ones! Voice broadcasts, voice-activated robots, surveys and more.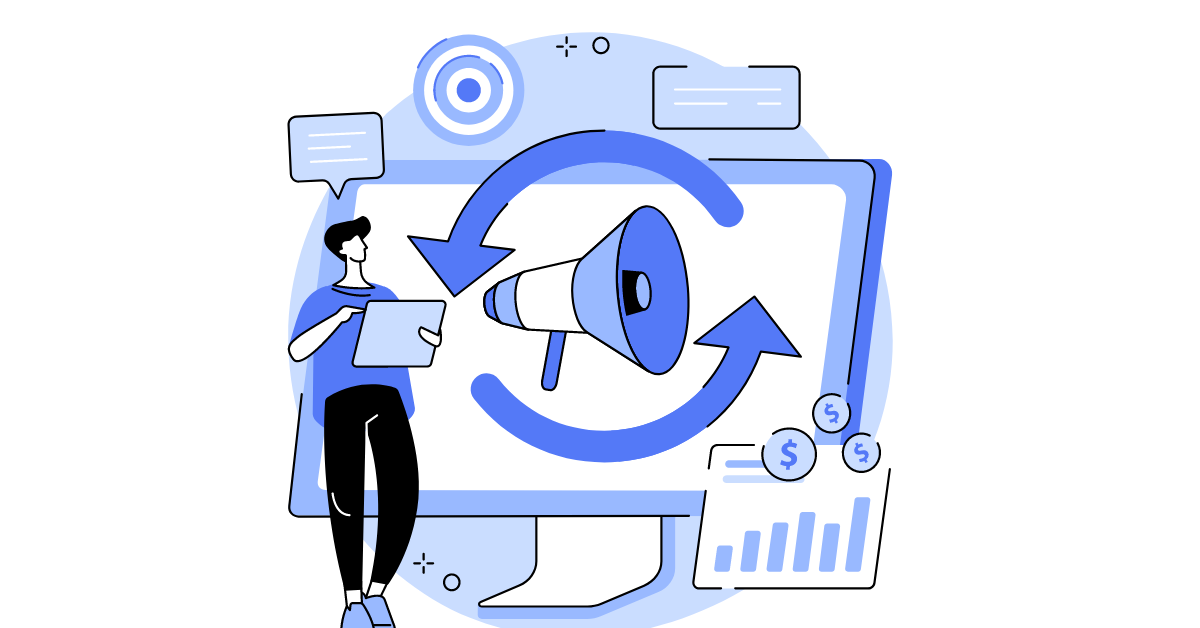 Functional Capabilities for Advertising Agencies
Choose the tools necessary for the operation of your advertising agency!
Voice Broadcasts
Activate the auto-informer to notify customers about ongoing promotions, new services or products. Utilize a speech synthesizer or pre-recorded messages.
Cold Sales with a Voice Robot"
Entrust the preliminary dialing of the database to a robot. Switch the call to an agent in the event of receiving a positive response from the customer about continuing the conversation.
Surveys
Conduct surveys using a voice robot or the functionality of the agent's workstation. Gather all the information inside our CRM or integrate your own system.
Need a consultation?
Submit your request, and we'll get in touch with you shortly!
Rates
Per Day

Subscription Fee

€ 0,75

Storage of conversation records for up to 1440 hours, agent activity tracking and project management, 25 call reports, PBX functionality, agent quality evaluation form, email reports, speech analytics, guest accounts, report mixing, conversation scripts, KPI and disciplinary control – 10 reports a day.
Additional Payment

Agent's Workspace

€ 1

For 1 agent per day
One-Time Payment

Activating and Setting up the Service

€ 75

One-time fee for service connection and setup
Paying for Oki-Toki is beneficial!

Pay for What You Use
In our service, you only pay for what you use! More work – you pay more, and a little less – your costs will be microscopic.

Loyalty Score
For using our service, we credit units to a special account. You can use these bonus funds to pay for any Oki-Toki tools.

Financing
If you're unable to top up your account in Oki-Toki, you can always take out a loan to cover a week's worth of work.

Convenience
Representations in the Russian Federation and Ukraine. Services are provided under the offer contract. Payment by non-cash transaction or using Visa/MasterCard. Document dispatch through electronic data interchange.
NEED A CONSULTATION?
Submit your request, and we'll get in touch with you shortly!
Industry Solutions
We have a ready toolset for setting up a contact center in every niche!
Reviews on Oki-Toki from Other Services
Oki-Toki
Google Chrome browser
Cloud-Based Call Center for Advertising Agency
Advertising agencies play a crucial role in helping companies achieve their marketing goals. One of the main tools in this process is an efficient contact center, capable of handling multiple customer inquiries and providing timely support. A call center in the advertising field, using modern technologies and the Oki-Toki service, becomes an effective means of attracting customers and implementing advertising campaigns. Oki-Toki provides companies with everything they need to manage calls, process customer inquiries, keep records, and much more.
Why does an advertising agency need a call center
Advertising agencies help companies connect with customers and effectively deliver their message to a wide audience. In this fast-paced industry, communication solutions become a key element of successful operation. The contact center can fulfill many important tasks related to customer service and support of the agency's activities:
Optimized Customer Connection:

With Oki-Toki, your call center will be able to communicate with customers faster and more conveniently. It will ensure timely responses to customer inquiries and support crucial communications.

Promotion Support:

With Oki-Toki tools, the contact center can easily conduct promotional campaigns. Using voice messages about new offers or promotions, you can draw the attention of the audience and attract new customers.

Incoming call handling:

With our system, you can easily and simply accept incoming calls from customers. By setting priorities for agents, the call center can regulate which of them will receive calls. 

Outbound calls and dialer customers:

Agents can reach out to customers to confirm orders, conduct surveys, gather feedback, or provide new promotional offers. Outbound calls help to build stronger relationships with customers and boost your agency's market presence.

Reports and Analysis:

Oki-Toki provides agents with the ability to create detailed reports about call center operations and analytics. These reports allow businesses to analyze their activities, evaluate the effectiveness of marketing campaigns, and identify trends in customer interactions. 

Quality Control:

With KPI tools, you can analyze the quality of service in your advertising agency. By using speech analytics and dialogue assessment, you can monitor the interactions of your agents with clients and identify areas for improvement, enhancing your team's professionalism.

Business Development:

A well-organized call center contributes to business growth and opens up new opportunities. With Oki-Toki, you can conduct voice surveys, market research, and gather customer feedback, helping to better understand audience preferences.
A contact center allows advertising agencies to manage incoming and outgoing calls, handle customer inquiries, provide consultations, solve problems, and maintain communication with clients. Thanks to the call center, advertising companies can enhance the effectiveness of communication and attract new opportunities for business development. 
Oki-Toki feature for the call center in the advertising sector
The Oki-Toki service offers a feature set that will help advertising agency call centers effectively manage communication with clients, improve service quality, and strengthen their position in the market:
Virtual PBX:

With Oki-Toki, you can set up a Virtual PBX to manage incoming and outgoing calls, route them, and provide professional client service without the need to purchase expensive equipment. 
Dialer:

With the help of dialer, a call center can process a large database of numbers, for instance, to conduct mass marketing research and surveys. This ensures reaching a broad audience and enhancing the effectiveness of marketing campaigns. 

Projects:

In Oki-Toki, there is an opportunity to break down the call center's work by projects. This is useful if the agency has separate tasks that require independent management and control. Each project can be hidden from other employees, ensuring the confidentiality of work.

Voice Menu (IVR):

The Interactive Voice Menu will assist in automatically distributing clients to the necessary options and departments. In the call center, this can be deployed to provide information about promotional services or direct calls to specific specialists.

Call Recording and Transcripts:

Oki-Toki records customer calls and also saves them as transcripts. This is beneficial for the company as it can analyze conversations with customers, clarify deal details, and train agents based on real customer interaction.

Chats:

Our staff will be able to interact with customers and partners via chat, offering advice on inquiries or clarifying information. For example, customers can write in the chat on the website or in the messenger, and agents will respond through the Oki-Toki chat system.

Voice broadcasts:

The system for advertising agencies can send pre-recorded or robot-synthesized voice messages to clients. This is beneficial for disseminating current information about new advertising offers, event invitations, or crucial event reminders.

Integration with CRM system:

Oki-Toki can be integrated with an existing advertising agency's CRM. This will allow agents to have access to comprehensive customer information, communication history, preferences, and previous orders.

Time zone identification:

You can configure automatic time zone identification for customers during outbound calls and dialer. This enables agents to take the time difference into account and ensures comfortable communication time for customers.

Omnichannel:

Our service supports various communication channels, such as phone calls, e-mail, website chat, and messengers. This provides flexibility and convenience in communication with customers, allowing them to choose the most convenient way of communication for them.