The mobile operator includes in the subscription fee a certain number of grace minutes, which can be spent per day or per month. Sometimes these package offers are so attractive that they are the reason for choosing a package.
Which destinations (prefixes) are included in package minutes
Bundled minutes will be processed for prefixes (destinations) that you allow for use.

Package minute price
You can manually set the price per minute. It would be correct to calculate the cost of the package divided by the number of package minutes. The resulting price per minute for other operators will be more than zero, which is good, call routing by price (LCR) will "save" package minutes, preferring cards where these prefixes will be free.

Updated: Prevent overuse of bundled minutes
Check this box so that no traffic goes to the prefixes specified in the package at the end of the package minutes. Attention! PUT it always, if you are not ready to pay the high cost of minutes on top of the package.

Frequency of accrual of package minutes
Set up auto-recharge according to the conditions of your operator, usually all minutes are credited on a certain day or every day in equal parts. Before replenishment, the remaining minutes will be reset to zero.

How to add and write off package minutes manually
By adding and subtracting the desired number, you can change the number of package minutes. This will come in handy if you are changing a package in the middle of the month or just mastering our new feature.

Activity log
This log shows where the minutes were spent and how the settings changed.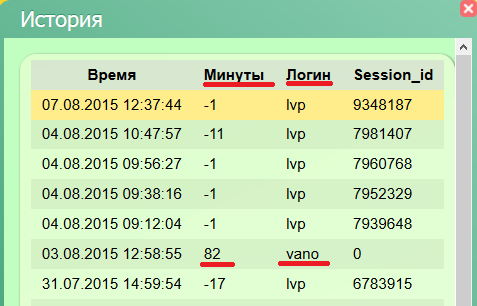 Notification letters about the status of package minutes
When package minutes change, a notification will be sent to the mailbox.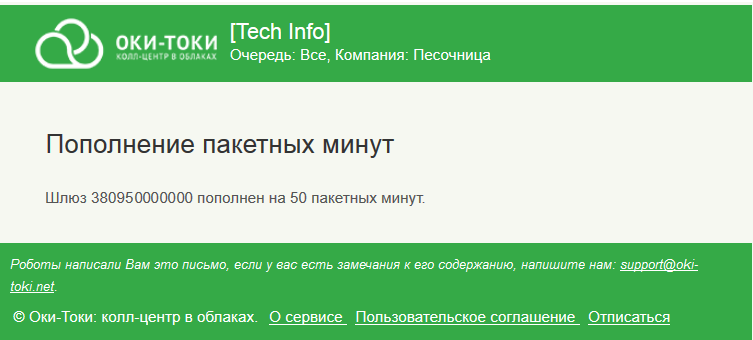 Enjoy and share your experience. Thanks to Ivan Dubovik PP "Istok".