Operator position optimization
We have been actively engaged in optimizing the operator's place, reducing its load on the CPU, and also fixed a number of problems, significantly increasing fault tolerance:
updated widget of dialers and removed PD calls from the operating place (they loaded the operating place in the first place)

the message core has been optimized, it has also become more economical
Refreshed the appearance of the report "Summary report on user statuses"
For the summary report on statuses, we arranged the agent's busy statuses in separate columns – this way it will be more convenient to analyze the details. This display is enabled when the "Details" filter is active.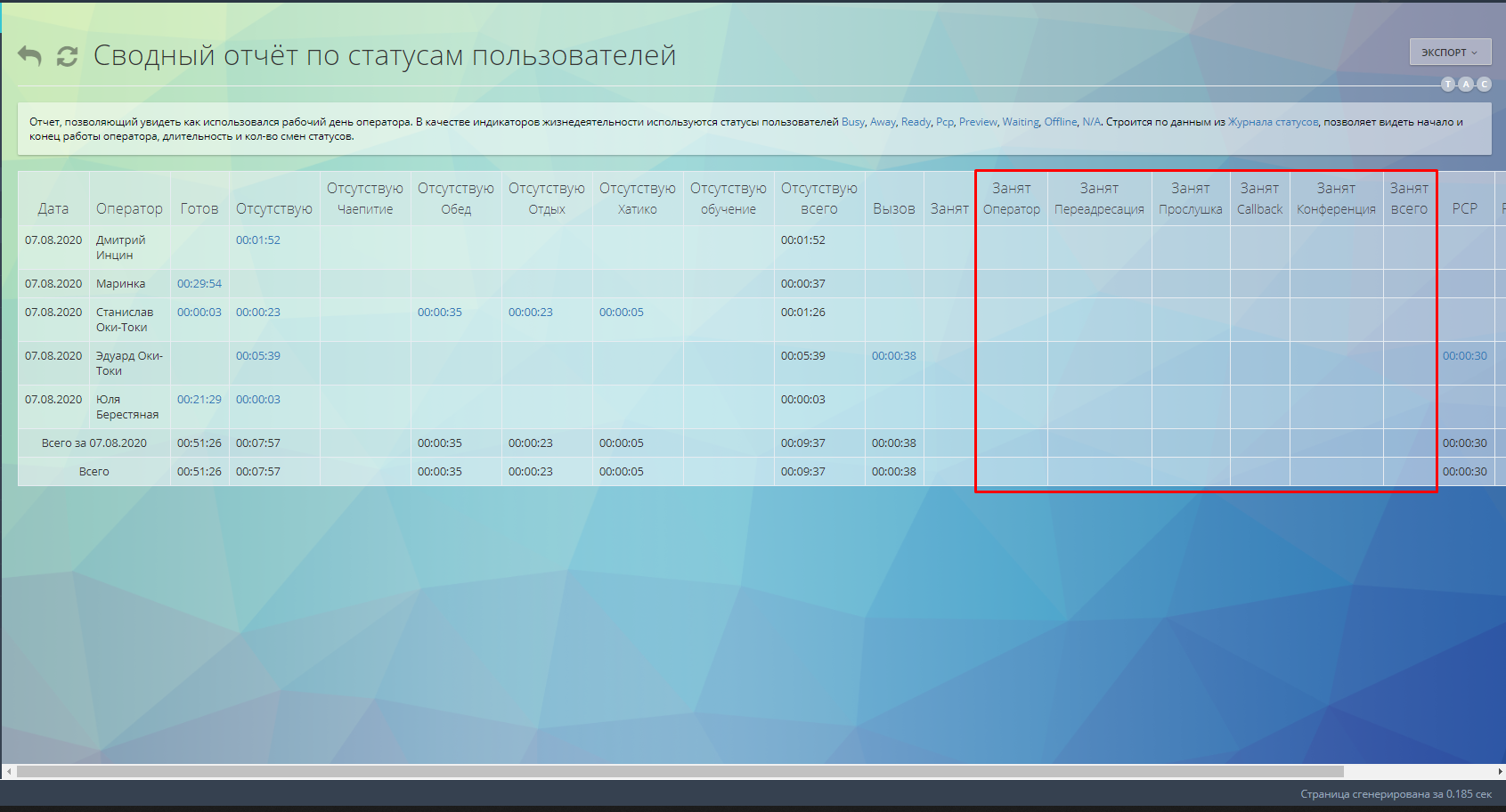 Refreshed the appearance of the "User status log" report
The appearance of the tables in the "Status Log" report has not changed much since its creation, and it was decided to make a small "redecoration".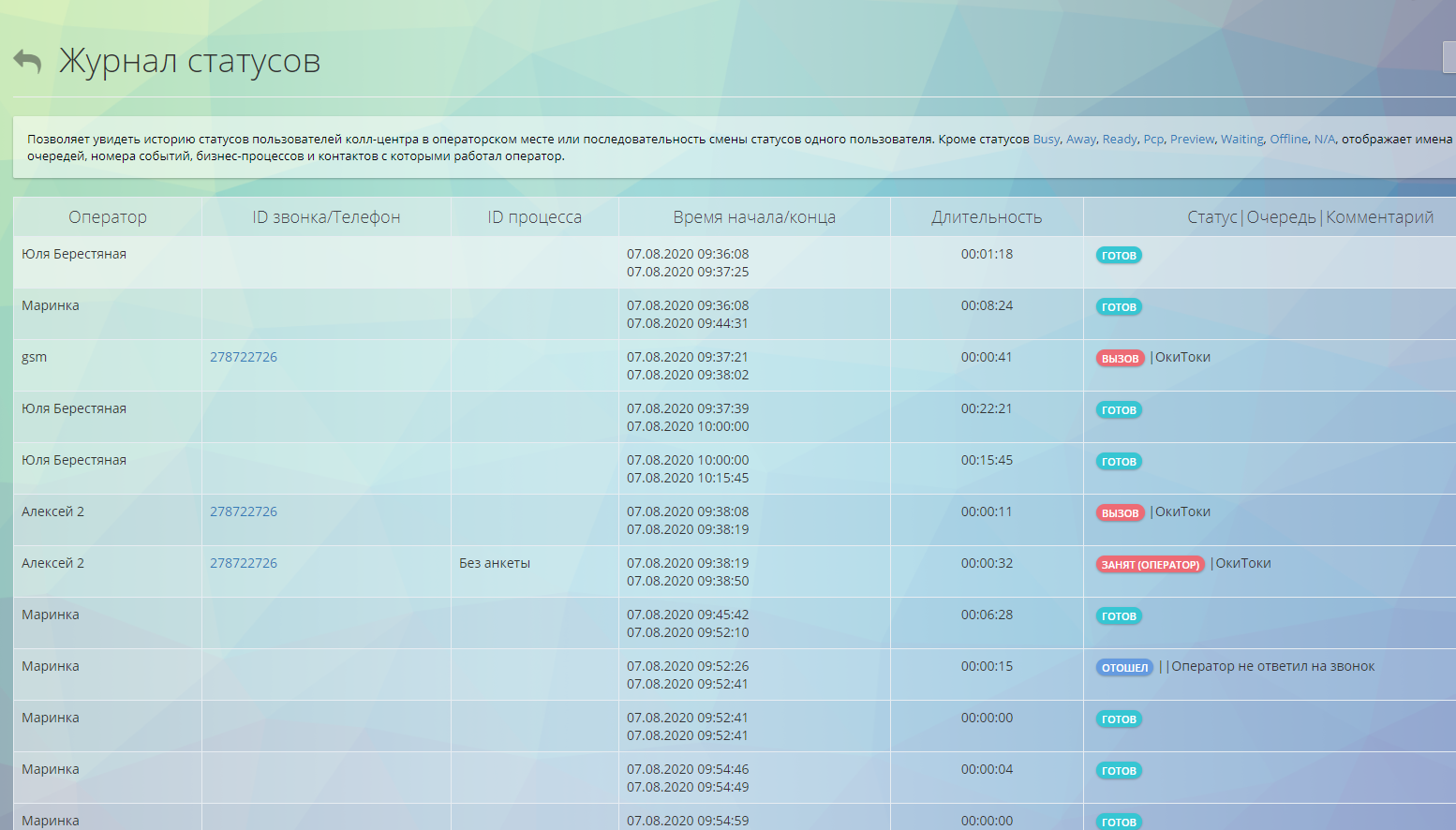 Improved the visual and functional part of the settings in the "Groups" section
After a recent update of this section, when we added bulk user management, we decided to clean up the look, make it more intuitive, and redesign the mechanism for saving settings.
Redesigned "Statuses" menu in dialer settings
In order to reduce the entry threshold when making acquaintances and the first experience of setting up dialer, we have revised the approach to chime settings based on the results of calls. We have turned an overly concise status table into an interactive settings menu, which will allow a beginner to independently figure out what is responsible for what.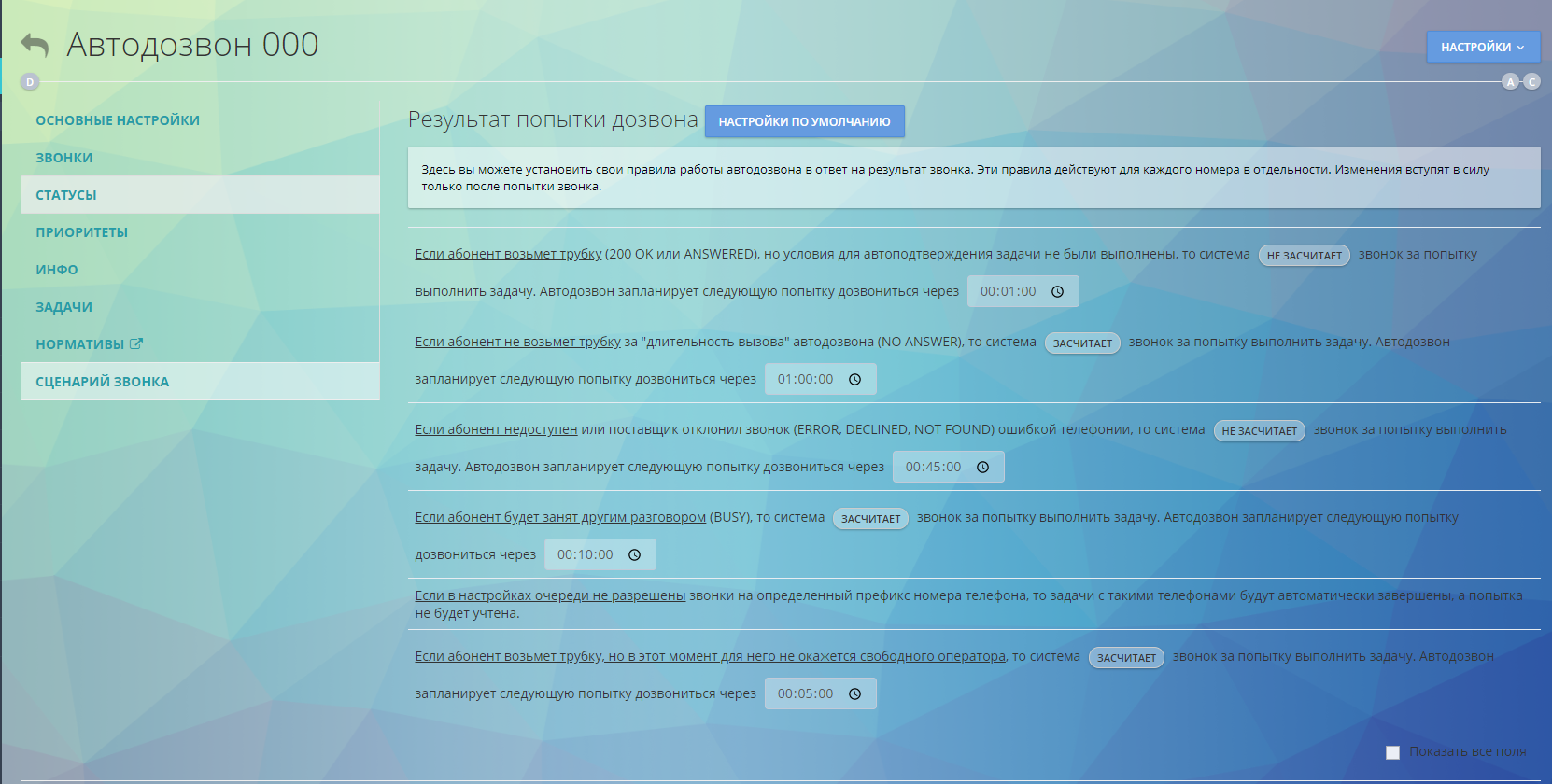 Big server optimization in Germany
After analyzing and disassembling the entire huge load of the server "into atoms", we discovered a large layer of data that can be transferred to separate capacities without violating the current level of work quality. This allowed us to reduce the load on servers by 20-30%!
New prices for ASR
We have lowered our speech recognition rates per snippet starting July 13th. Prices can be found in this plate, as well as in the section "Service Management" less than 50 – 0 c.u. less than 500 – 0.01 c.u. less than 1000 – 0.009 c.u. less than 2000 -0.008 c.u. less than 4000 – 0.007 c.u. more than 4000 – 0.006 c.u.
New Transcripts Pricing and Transcript API
| | | |
| --- | --- | --- |
| Price, euro | Hours | 06/24/2020 |
| 0 | 0.5 | thirty |
| one | 1.5 | 90 |
| 2 | 3 | 180 |
| 4 | 6 | 360 |
| 6 | nine | 540 |
Improved informativeness of the calculator of used services
The table of used paid features in the Service Management section has been redesigned. Divided them into used and available, added hints to them and sorted them in alphabetical order