Operator shifts
Oki -Toki can now be entrusted with monitoring compliance with the work schedule! Create work schedules, keep track of absenteeism of operators, their being late or running away from work. The KPI counter and the shift report are responsible for information about shift violations.
Quotas in the new interface
We have moved another CRM tool to the new interface – quotas, which are perfect for outsourcing call center projects. Set the parameters of the CATI study and the number of required questionnaires, and we will monitor the progress of the study and inform the operators when the limit is reached. And soon we are waiting for a report on filling in estimates.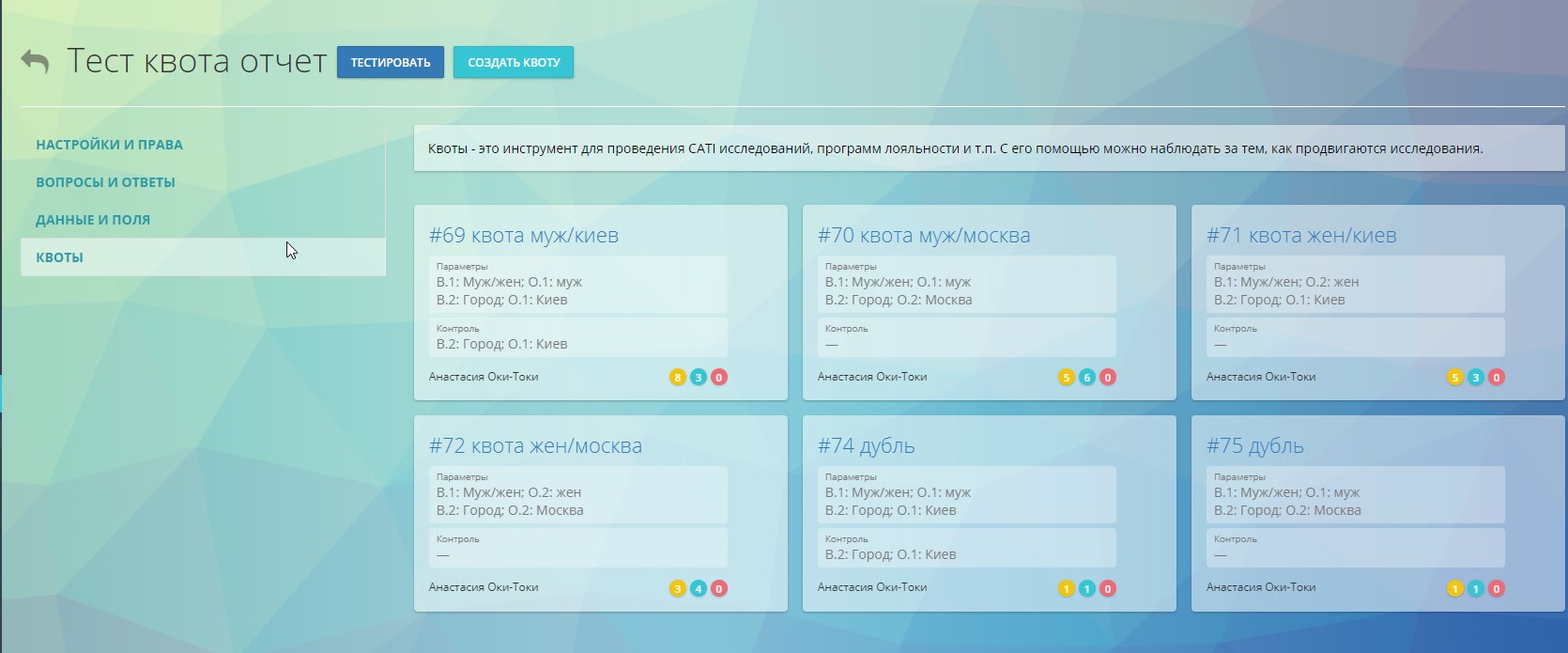 Reworking disciplinary control in Oki-Toki
We decided to abandon the outdated mechanism for disciplinary control of operators and transfer everything to the KPI counter:
All currently existing disciplinary standards are added to the KPI counter;
The "Disciplinary Limits" tab in the queue settings will be abolished, and some of its elements that are not standards (attendance control, PCP time, etc.) will be moved to the appropriate sections in the queue settings;
The discipline report will be frozen and deleted after a few months. We will notify you about this in advance.