Webhook Widget
In the Manage services section, a widget has been added that will help control the cost of API calls – the widget displays all active api keys in the system and counts the number of api calls made using these keys.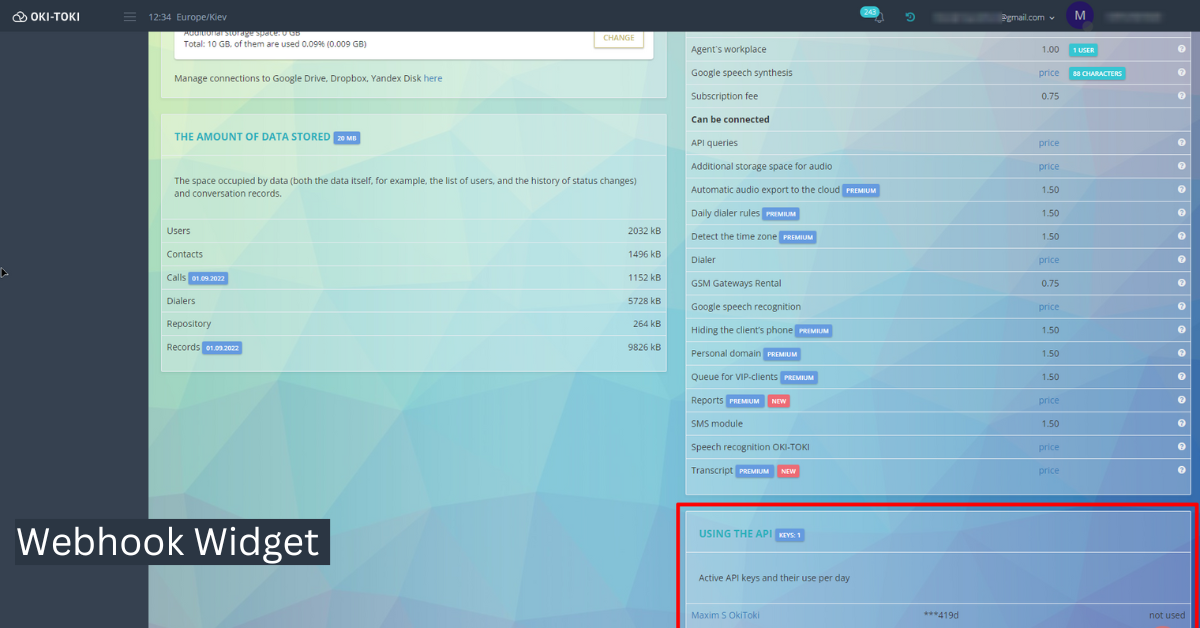 Updated Documentation
Cleaned up the API documentation and added it to the Integration section in a convenient, structured form.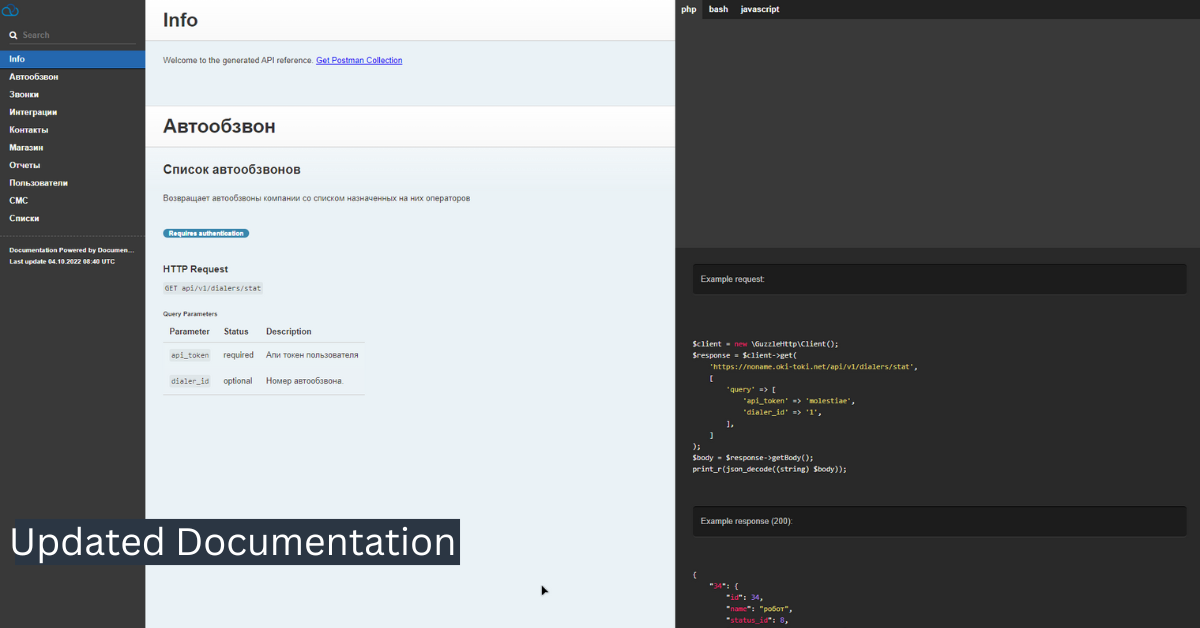 Import to CRM in the new interface
Another big step towards abandoning the old interface is importing contacts into CRM! They left the most necessary, removing everything superfluous. It is located in the Project Resources section of the data import. Soon there will be a small note for new companies, but it will not be useful for experienced users – after all, the essence has remained unchanged.