Happy holidays everyone! Profitable new year! Our first news this year concerns the innovations of December.
New Dialer Report: Summary by Phones
Offering an improved version of Dialer with 5 ringing modes, we found that one of the necessary reports is missing – Summary Report on Phones of dialer. The new report allows you to view phone statistics on imports, for example, to find out the quality of the base or the number of processed base from the import, or you need to view the status of calls to the phone base (error, no answer, etc.). Thanks to Business Partner for the hint with the report and patience 🙂 Don't use the Dialer tool yet? Read our latest article "15 reasons to switch to a new dialer" .
Operator station update
New year with a new operator position! New Year's decoration will give you a festive mood 🙂 Improved the logic of working with unstable Internet and consumption of PC resources during a call! Sending SMS has become more convenient, and you do not need to create new users for forwarding.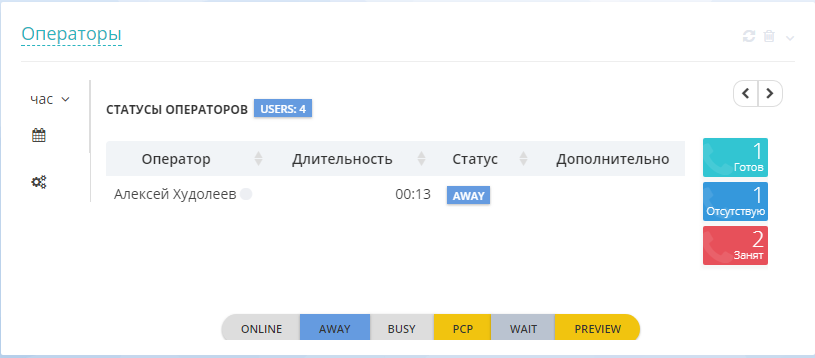 New widget: Operators
Need to control the status of operators? There is such a tool in the operating place, it displays the time and who is in what status. With the help of our dashboard and the Operators widget, statistics on operators can be viewed in a convenient widescreen mode. To do this, do not forget to switch to the TV display. Widget Operators allows you to display the status of operators in real time, as well as filter data by certain statuses.
Adding servers and optimizing work
We expanded our staff and bought more servers for Dialer and CRM. We also made a global update that optimized the operation of gsm gateways and control over them. We've taken a big step in updating our development tool by moving to Vue 2, which will have a positive impact on the speed of the service. In addition, the optimization touched not only development tools and software – we increased the number of servers responsible for working with the API and the speed of the interface.