Many companies often need to return part of the base to the call for some reason. We have expanded the options for filtering tasks within dialer and have prepared a useful note about managing your customer base. I propose to analyze the most popular filtering methods, and you can familiarize yourself with the full list of features in the interface . Let's get started!
The article is related to the Oki-Toki product – "Auto Redial"
Task filters
Phone number. Using this filter, you can find all previously created tasks with the specified number in the current dialer. Enter the phone number in the appropriate field and click show.

If you want to find tasks by several numbers at once, just click on the green button, the filter field will be duplicated and you can specify the next value.

Date added. Knowing the database import date, you can find all the tasks loaded into dialer for the specified period. To do this, it is enough to specify in the filter from and to (the top line is the start date; the bottom line is the end date).
Task status. You can filter tasks by their status. "Queue" (those that have not yet been called), "Cancelling the task" (task canceled manually), "Success" (task completed by calling the client) etc.
Scheduled date. Similar to the filter by date added, filter tasks by scheduled call time.
Number of attempts. It is also possible to filter tasks by the number of attempts:
Timezone. Such a filter will be relevant for those companies that work with a customer base scattered across different time zones.
Import number. You can filter all tasks by a specific import number (Does not work with CRM imports). Specify it and apply the filter.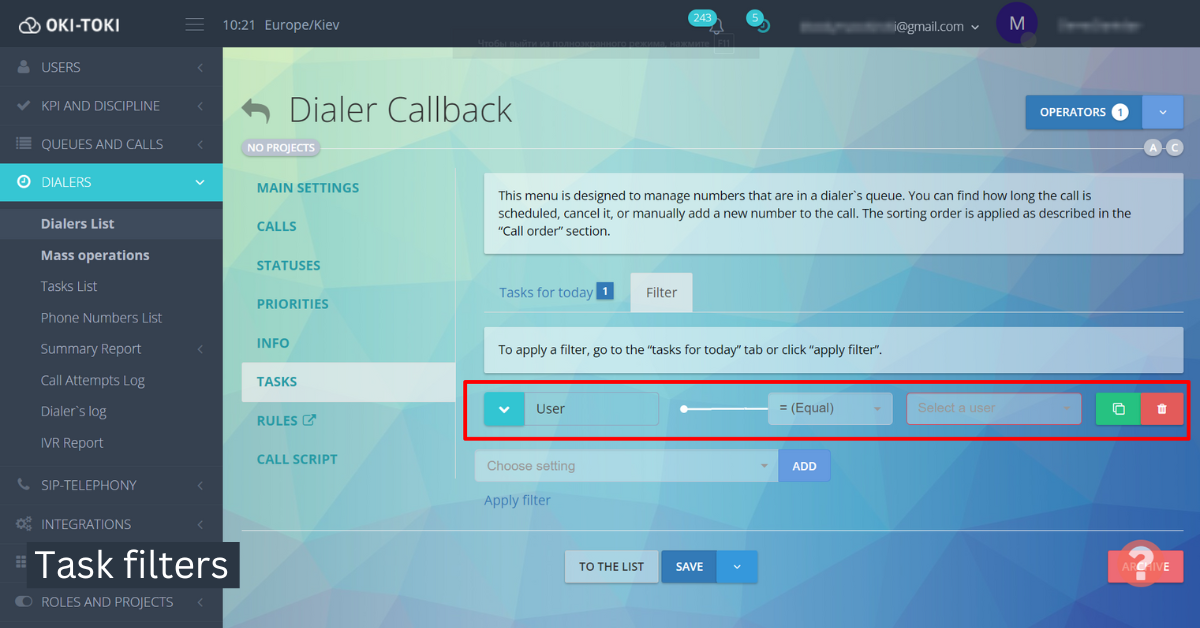 The import number can be found by going to: Project Resources/Import Data.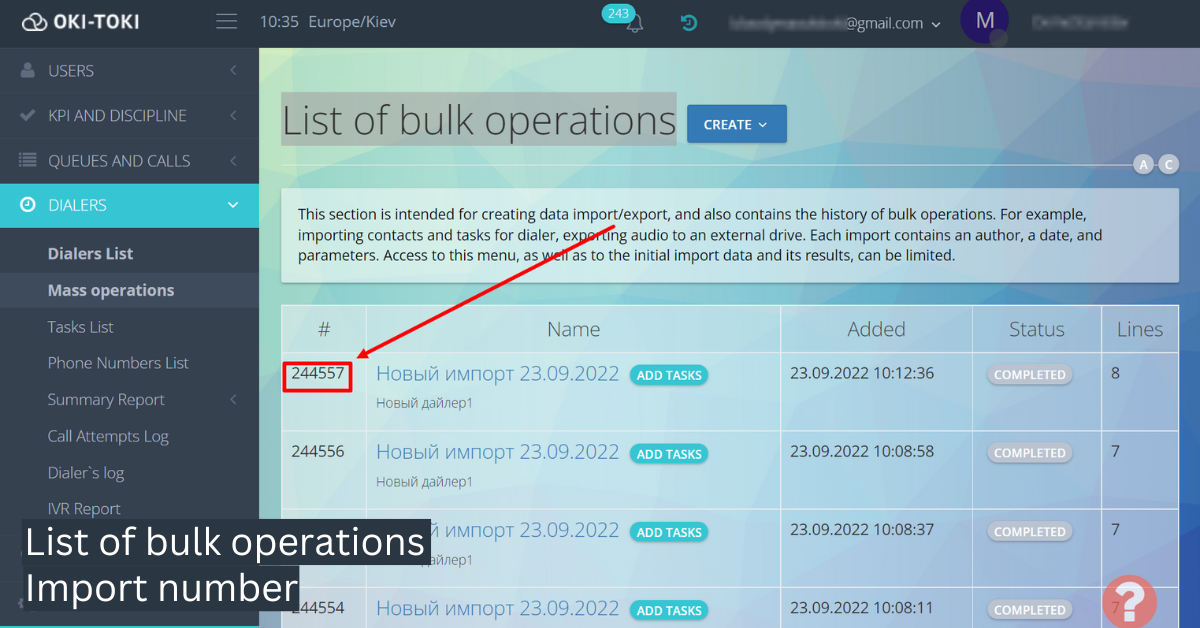 Filter Combination
For example, we need to display:
1. All import tasks that were unsuccessful;
2. All unsuccessful tasks that were scheduled for a specific date and time from a specific import.
By combining different filters, you can find any task and return it to work.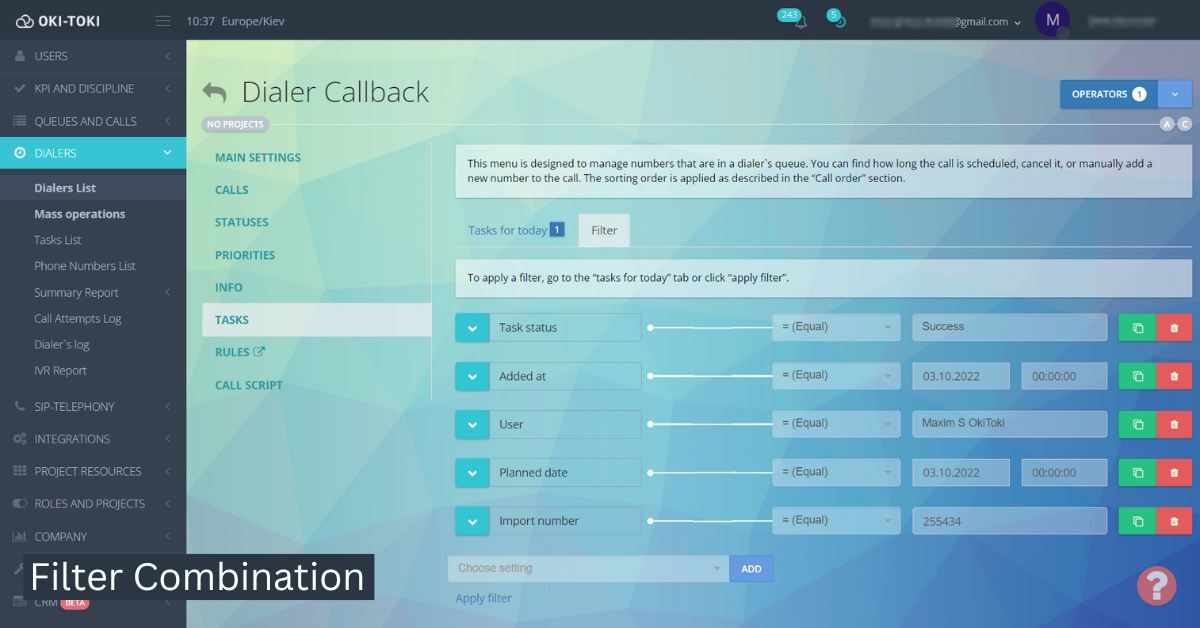 Return found tasks
To do this, you need to select manually or All\On this page.
Next step, click "Actions" and "Open Again". Confirm your action.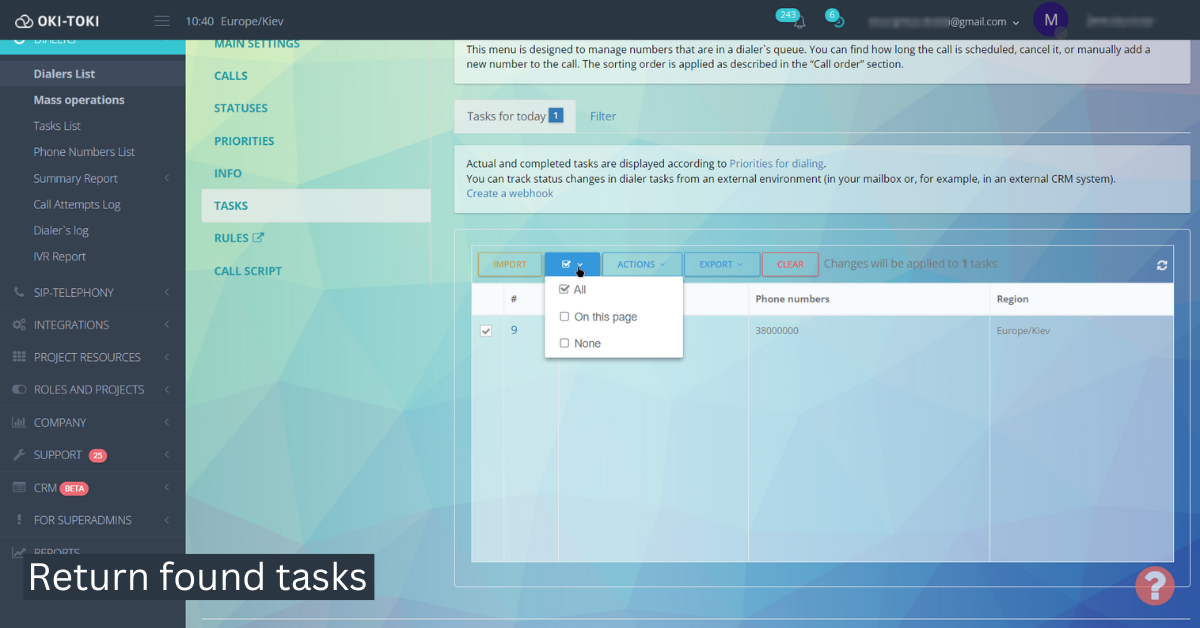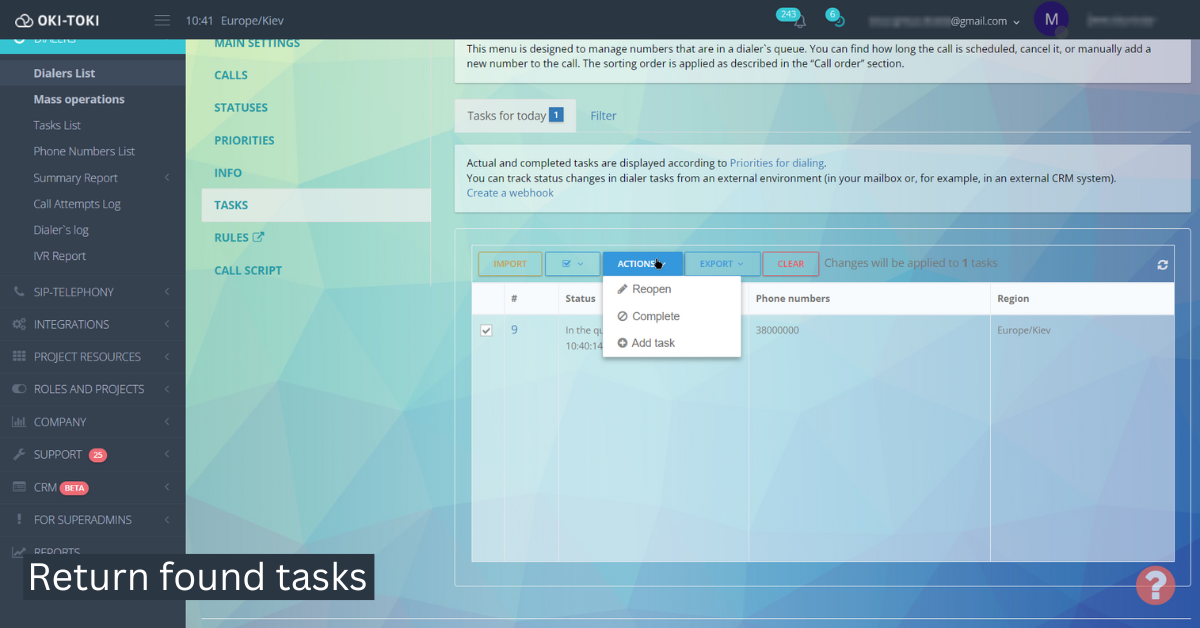 Using filters, you will make it easier for yourself to find and manage your customer base. Return tasks to work, complete tasks ahead of time or reschedule – now it's more convenient and looks more like CRM than just a list of numbers. If after reading the article you still have questions – technical support will help you find answers to them!