Settings
It's convenient when there is a field where you can write a note during a conversation, it's great if you can filter calls by these marks and it's great if you can also attach a contact to the report when uploading Considering these wishes, we finalized the existing tools to do this and tried to make life easier for operators . Creating a tag is simple, there are 2 options – pre-register in the script or write in the appropriate field of the script processing window. When calling, it is enough for the operator to either select the answer to which the hashtag of the call is attached, select from the drop-down list, or write manually. Pay attention – we suggest to operators the options for writing tags that were entered earlier.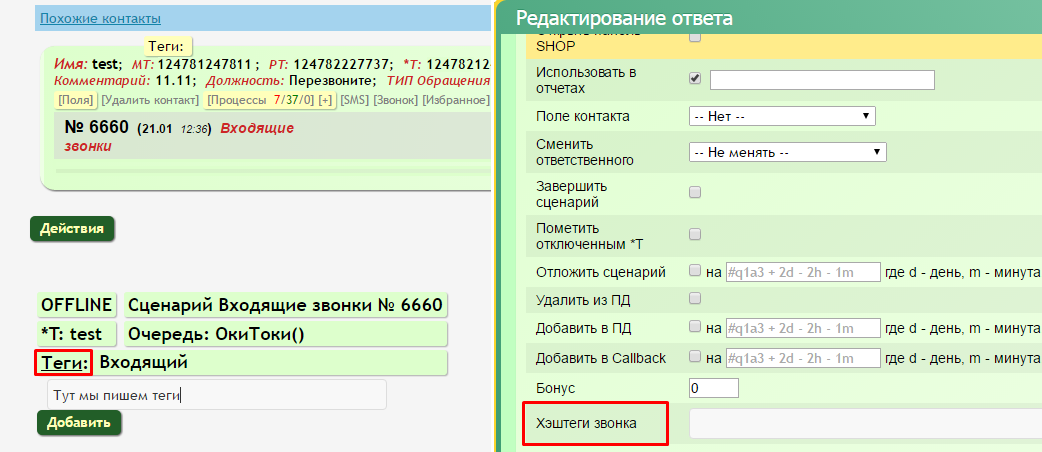 Reporting
The call log now displays call tags (if any) by default. You can't edit tags, but if the need arises, let me know. If desired, you can filter calls by them. Please note that the selection criteria for tags are cumulative. Filtering tags Displaying tags
Addition: now you can attach contact information to the report, check Join contact and get contact information received from CRM.