When a customer requires a report on the work done, and the report contains unnecessary or test calls, you had to edit the reports before sending them.
We have added a tool for hiding calls to the system – Call Filter – it allows you to automate this work a little and make it more convenient.
Do not use the Filter to hide errors in the work of operators, but can be used to exclude internal and control calls from billed (paid) traffic.
This article belongs to the section of tools for the manager
This article is available in youtube video format
Call filters to Oki-Toki
Filtering by call number
The basic function of this tool is filtering by call number. You add the call SID to exceptions and it disappears from all reports. Convenient, but when removed from the filter, calls will become visible and reporting will be changed.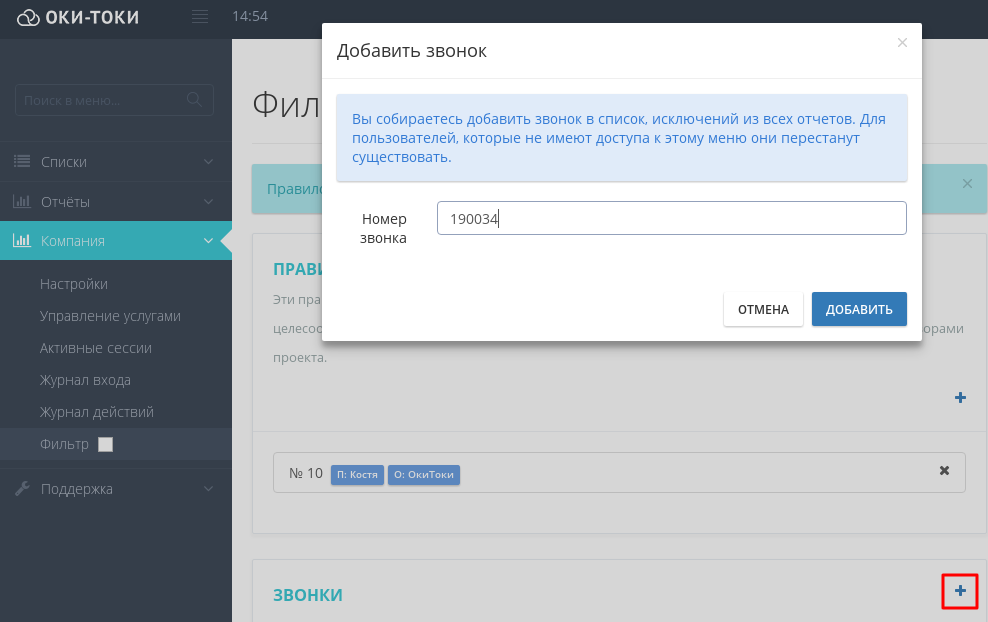 Automatic filter by rule
An additional function is an exception to the rule. Specify the filtering conditions and all calls with these parameters will automatically be included in the exclusion list.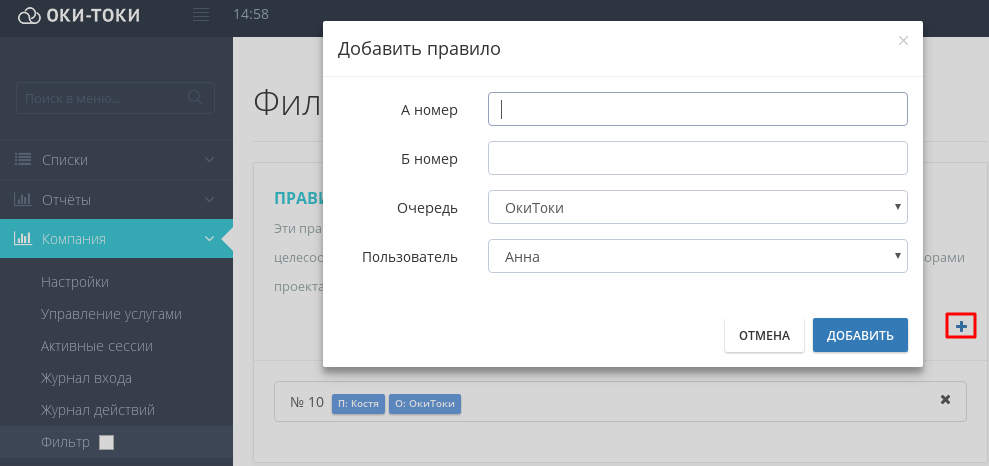 How to enable the display of hidden calls
To see hidden calls in the reports, check the box next to the "Filter" menu. This visibility will only apply to you. If you do not have this checkbox, then you do not have the right to work with hidden calls.
This is how hidden (filtered) calls look like:

Calls that fall into the filter are highlighted in yellow and marked with an additional icon next to the session id. They can only be seen by a user who has the right to manage the filter.
Who can manage the Call Filter tool?
The right to manage
The right to use the tool is determined by the right in the user role. In Simplified Security, this right contains the Admin role. In advanced, those roles that contain "Do not show filtered calls" can control filtering.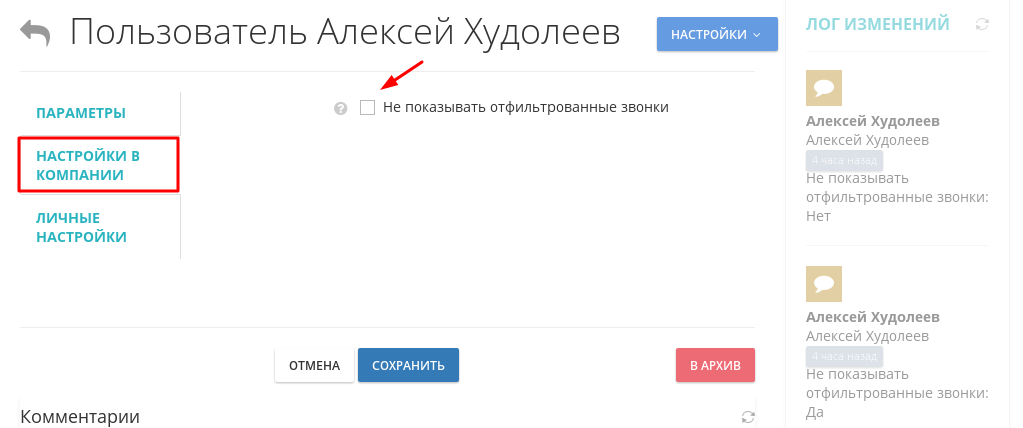 Visibility of hidden calls
If the user has a role, the user can control the visibility of calls for himself using the switch in the "Filter" menu or in the user's settings in the company.
Yes, and finally, pay attention – all moves are recorded.
All user actions will be logged 🙂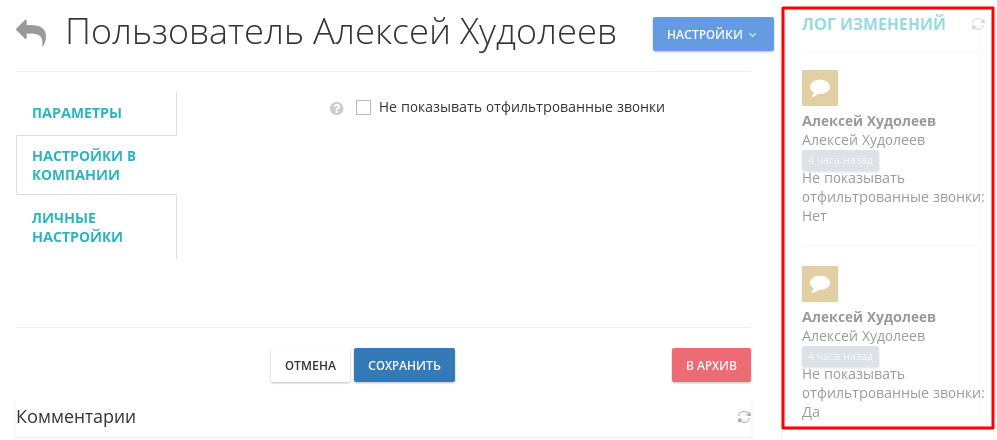 Important : There is a limitation in ROUTING. In the case of calls between children nodes, calls will not be filtered, which may cause a discrepancy between ACD, SEC and ROUTING. This will be fixed by the end of the month.