A sales script allows you to standardize the approach to communications and automate some actions (send a letter, SMS, etc.), but how to automate the creation of a script?
It is not possible to do this completely automatically now, but it is quite possible to create it from a previously prepared text document.
Video: how to upload Oki-Toki CRM sales script using google docs 
What can be extracted from the script?
Questions

Answers

Hints for them

Help popup text
What will have to be done after import?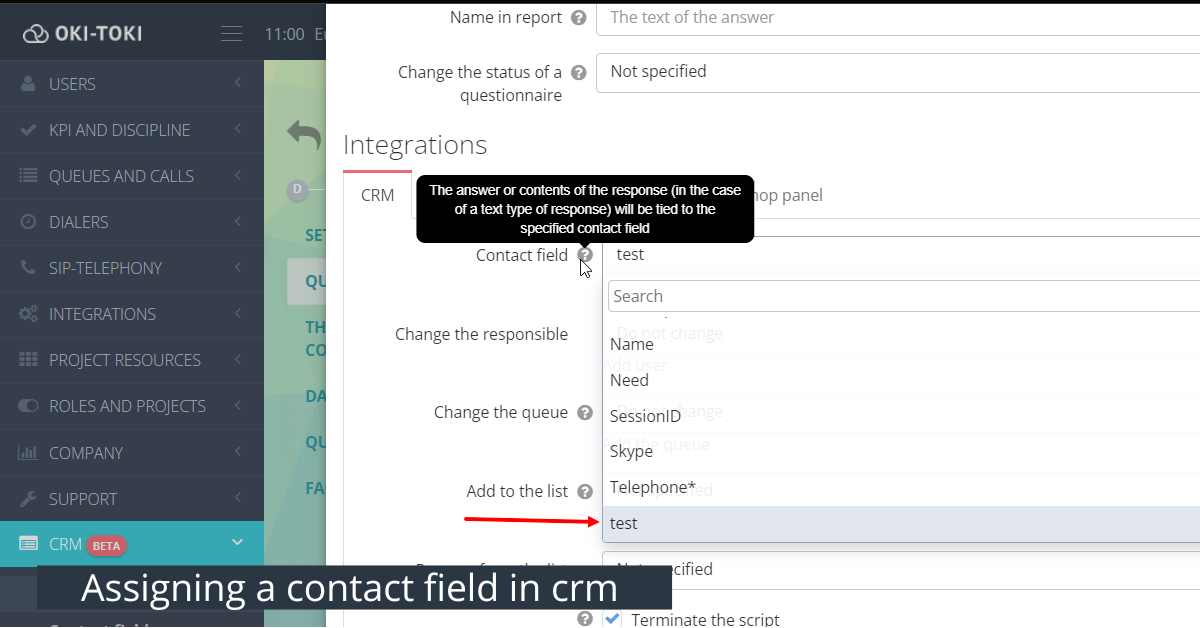 Settings for adding/removing tasks from dialers;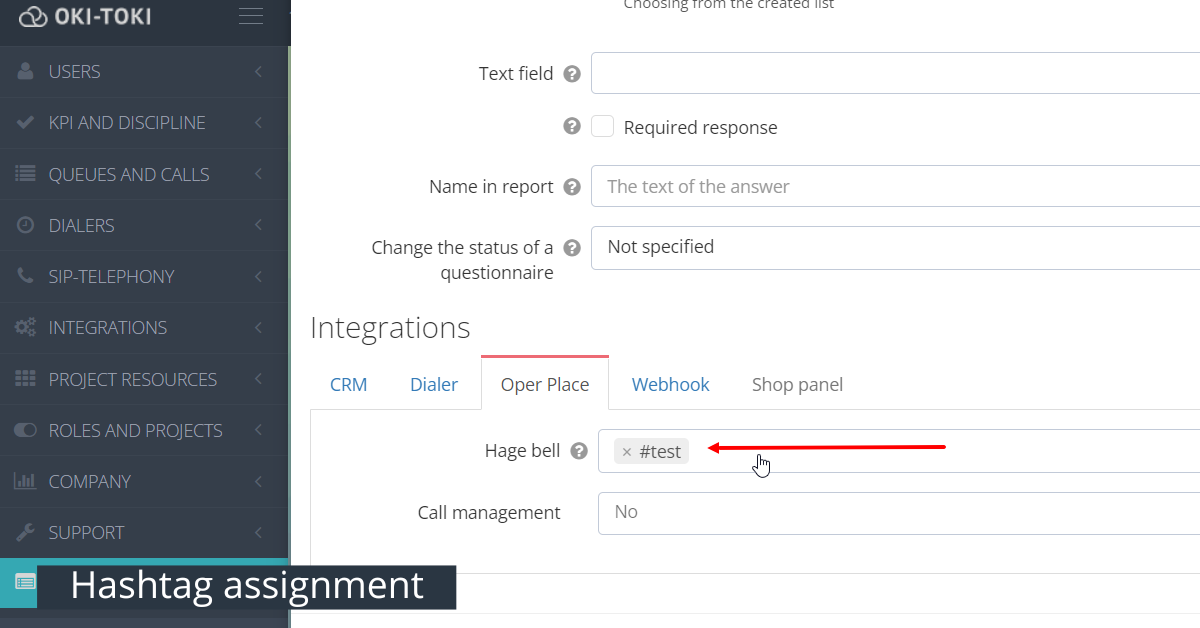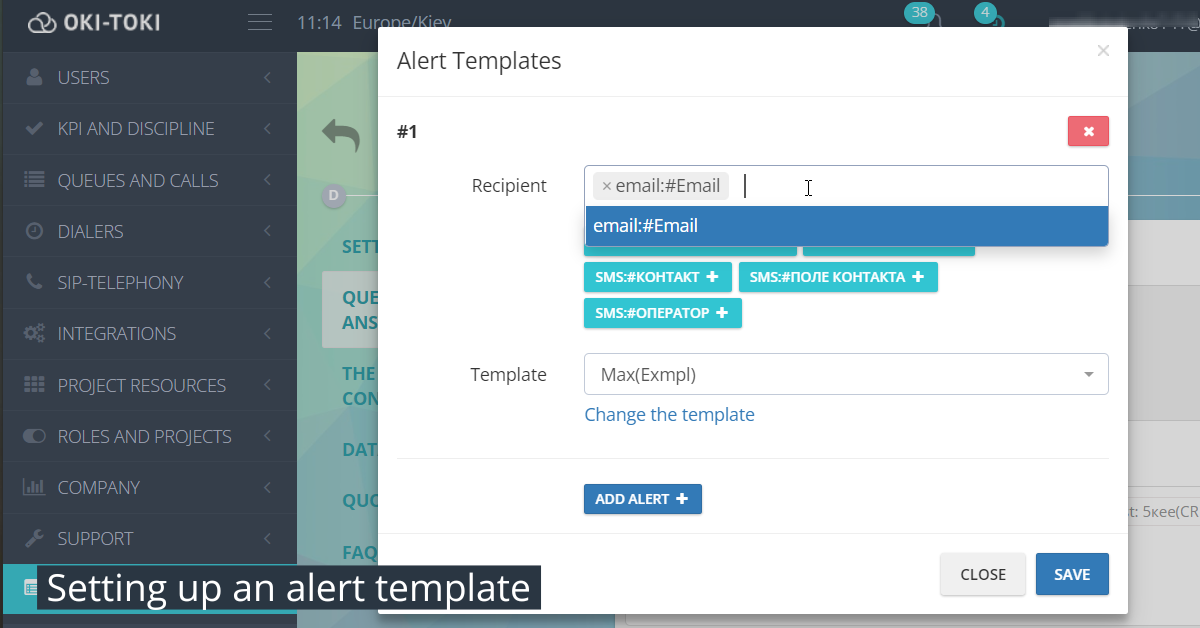 Input field formats;

Set up a sequence of questions.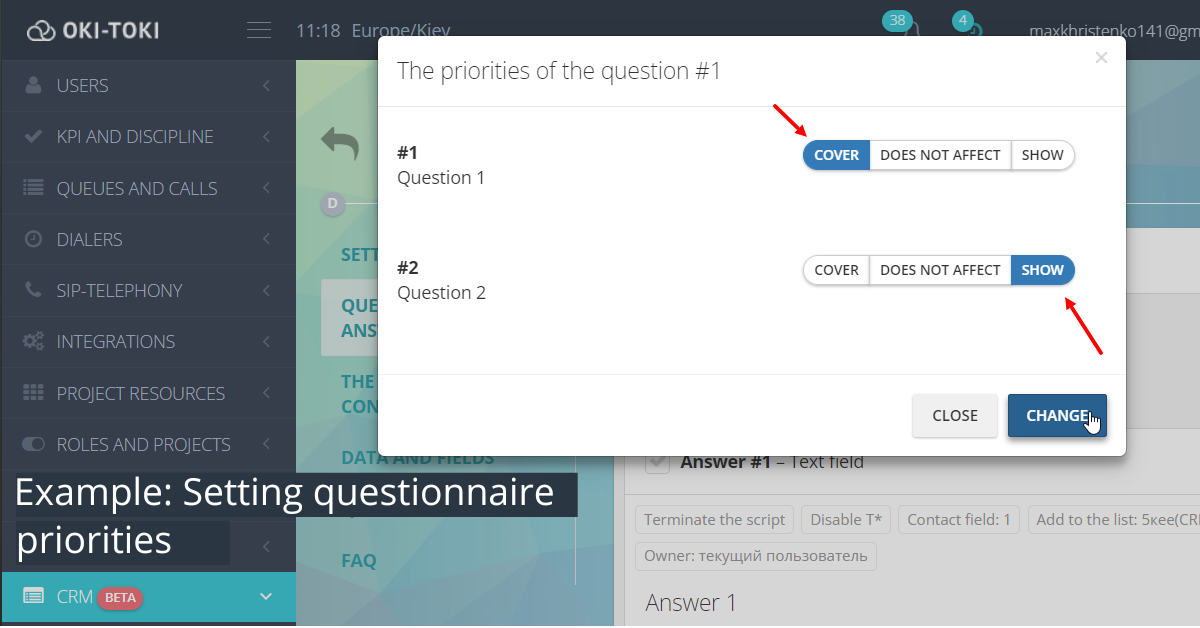 Thus, import allows you to create a skeleton of a future scenario. In the future, there will be little skilled work to revive it. The main benefit of this feature arises if the customer or some contractor provides a "script" as a text document.
Where to begin?
The script must be in google docs document format. If you have it in Ms Word format or otherwise, then import it there first;

The document must have Edit and Read permissions

;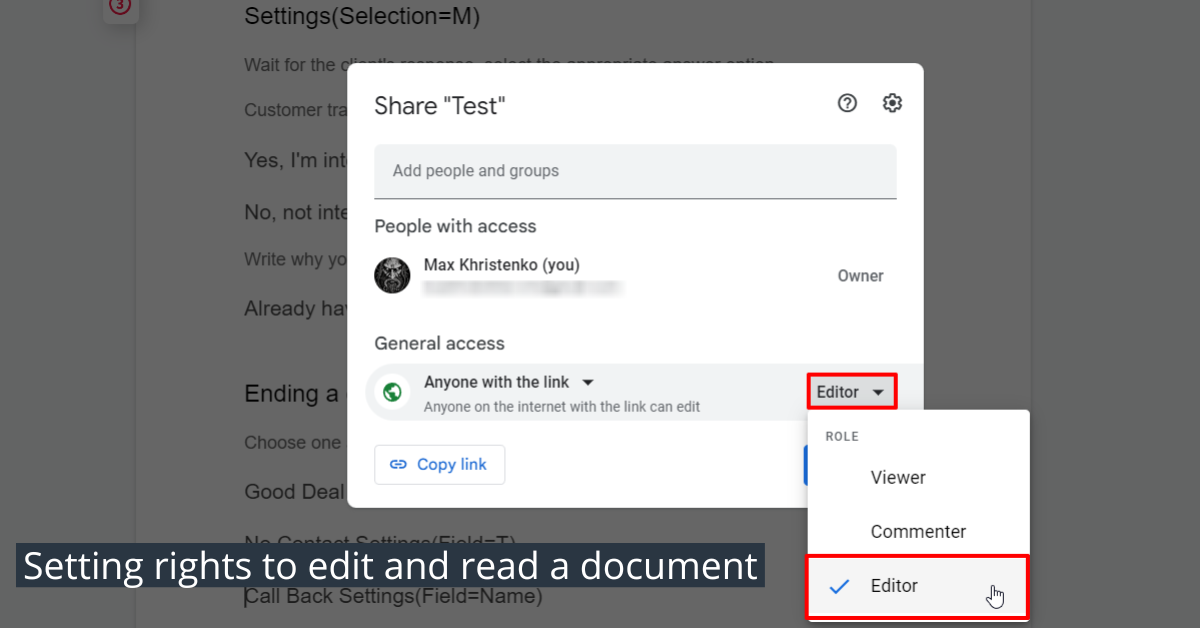 Question and answer numbers are not needed. They will be assigned from top to bottom after import;

Follow the formatting rules. see table below.
Loading the script in Oki-Toki
Go to the "

Oki-Toki CRM

" -> "Import"

-> "Select Document"

section

;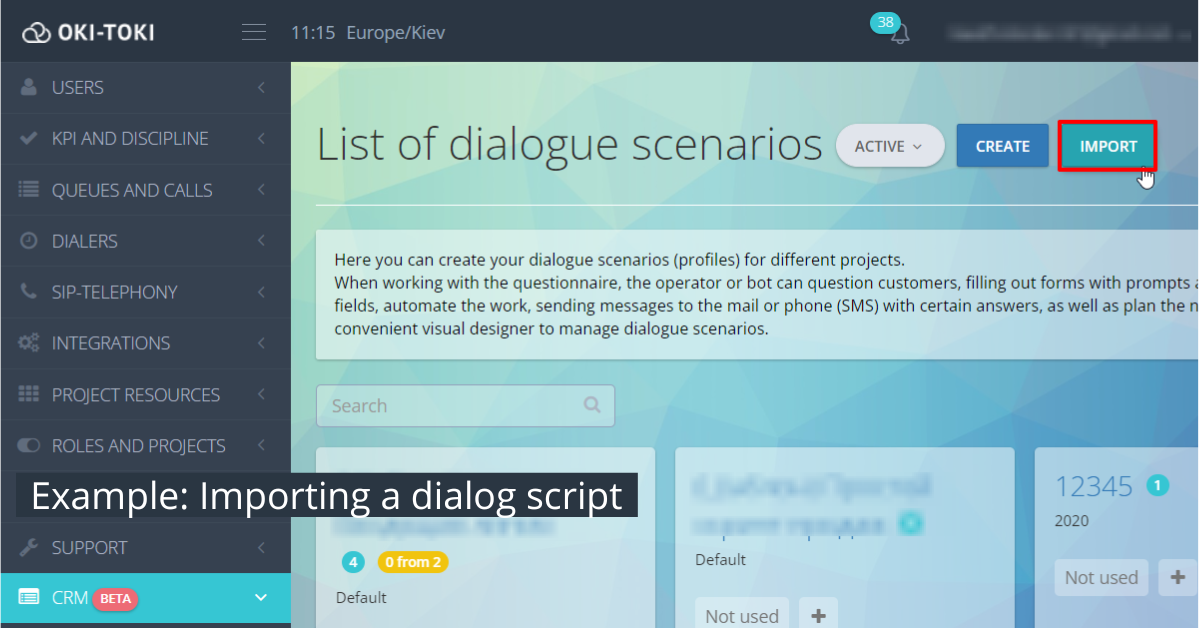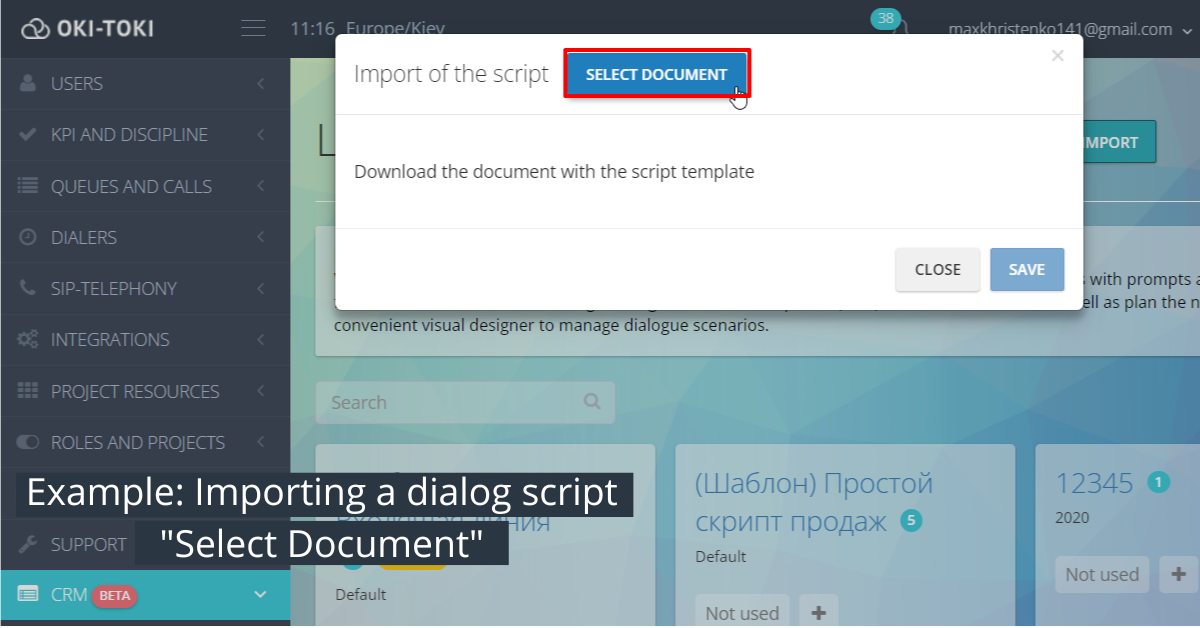 2. Allow access to the account section in which the document "Google account" is located , -> "Document" ;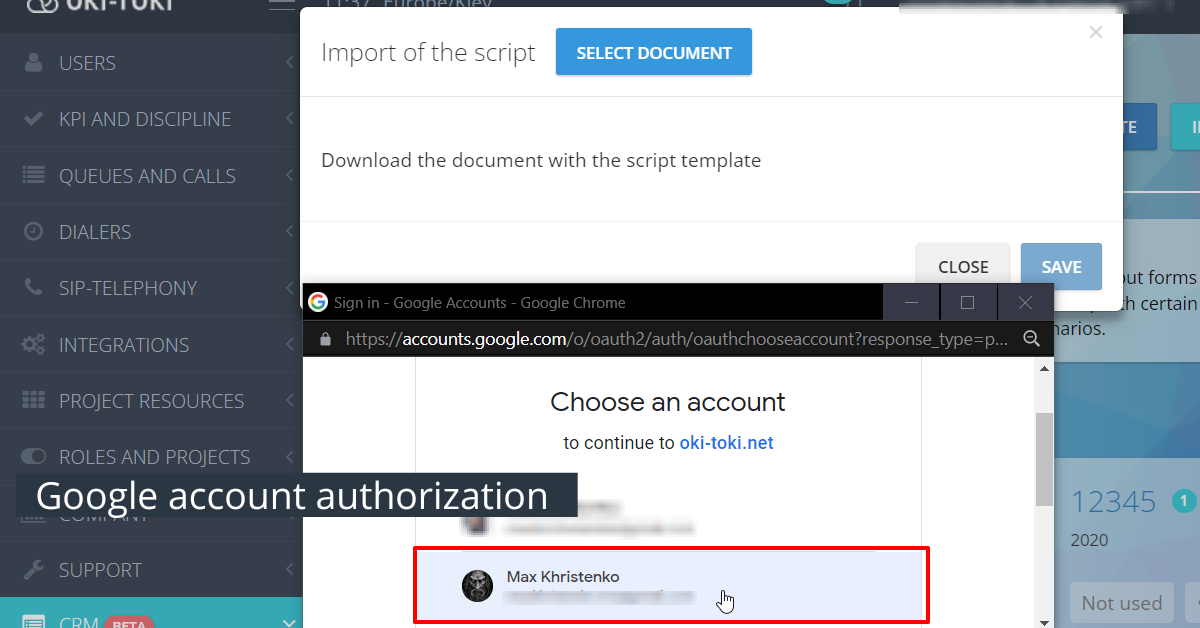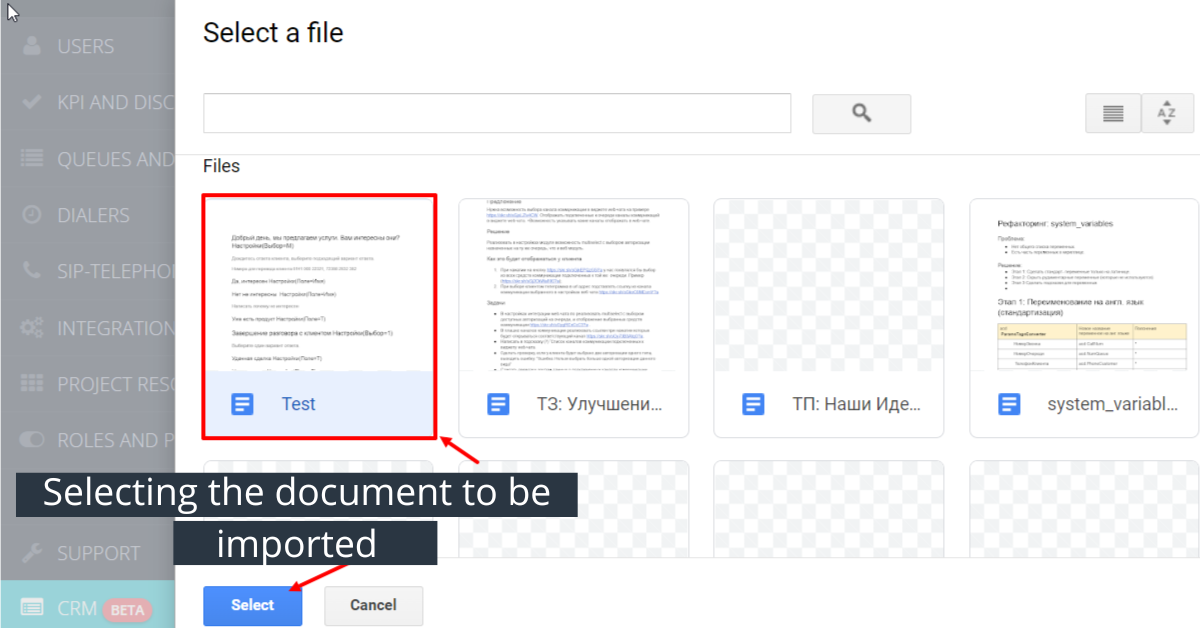 3. After processing the Google document, the name and the generated sales script will be pulled up automatically and all that remains is to click save.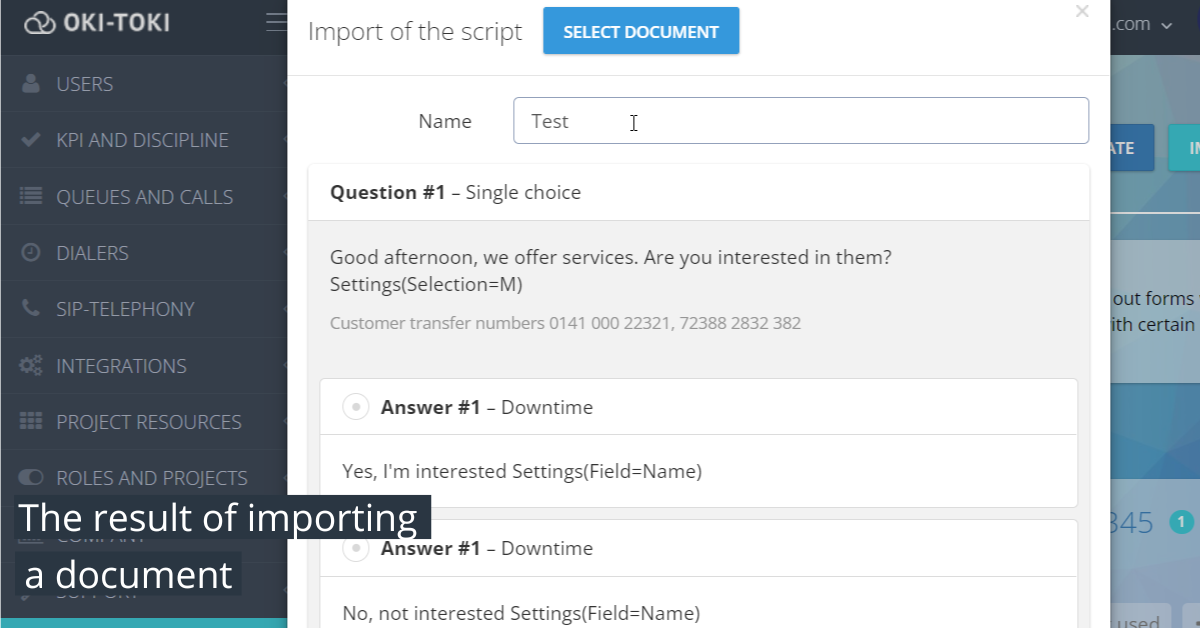 Questions and answers
Q: Can I update an existing script?
A : Whoops. No. But you can create a new one!
Q: What happens if I make a mistake with formatting?
A : You will find out while previewing the import result.
PS If you have any questions about creating a "Dialogue Script" or about the operation of the service, create a ticket and the technical staff. support will help you find a solution.
PSS Script Formatting Table and full document example here !
P.SSS Read our other posts under Sales Scripts
Maxim Khristenko