Sending SMS from Oki-Toki is not the most popular, but for many, an extremely necessary function of the PBX. Previously, its capabilities were quite simple: a connected SMS gateway was randomly selected, and the message went to the server to the provider. We were pushed to the decision to implement routing by clients – outsourcing companies, whose customers often provide their own telephony and sms providers. First of all, we are writing this note for them! 🙂 In order to create a route and send your first SMS along it, you need only 3 steps: 1. Copy the name of the gateway, its login or signature.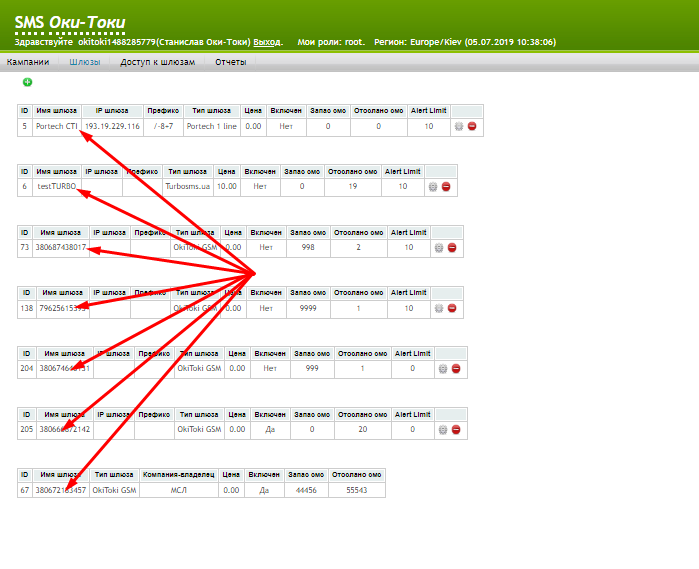 2. Create a new notification template in ACD and enter the value from the first step in the Sender name field.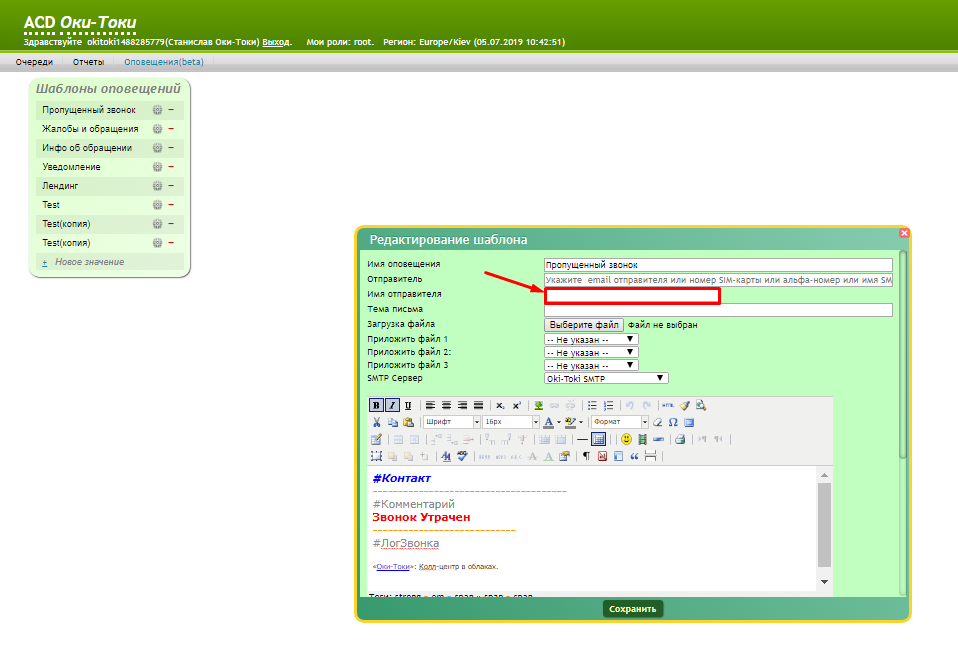 3. We route SMS in the operator's place, choosing the required template from the drop-down list.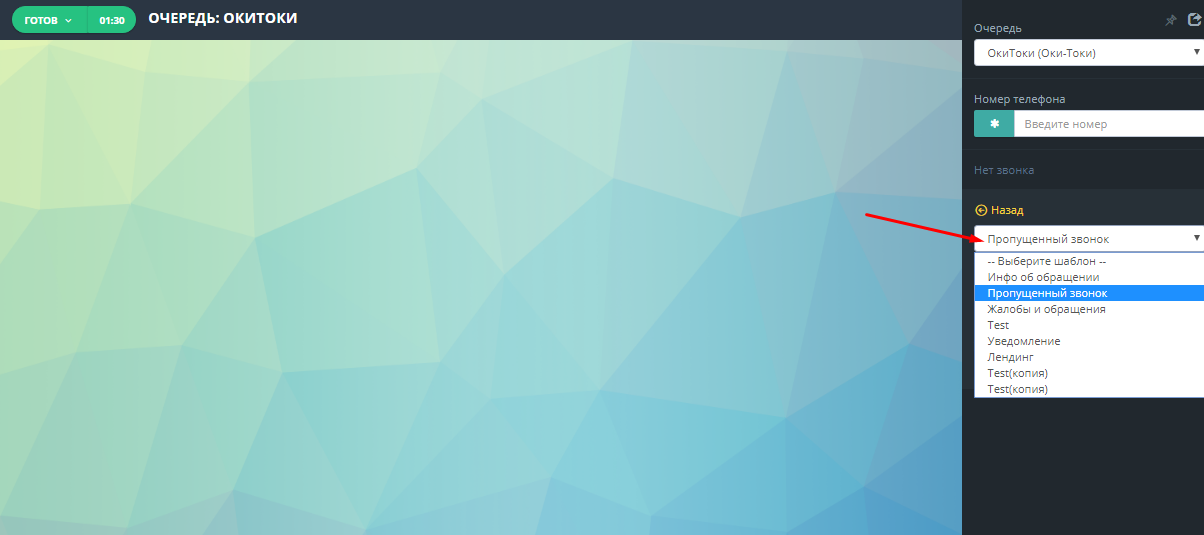 That's all! If you have any questions, Oki-Toki technical support is always in touch!