Why is customer information separated by projects?
Outsourcing produces many \"custom\" contact fields that will store exclusive information about the client. If you separate (distribute) the fields by projects, then operators will see less information about the client. And fill in only those fields that relate to the subject of the project – they will work faster and make fewer mistakes.
You can use this feature to hide other project fields in reports. For example, in a call log with a contact attached, you (and your customer) will only get the fields used by your project. Client data protection (between projects) is basically how it is provided in Oki-Toki
Where to begin? – Create a new field and attach it to the project
To save your project data, you will need additional contact fields, and they will store information about the client. Get started by creating them.
Go to CRM menu->

contact

fields-

>Create.

The "Name" field is mandatory, other

field

settings

are optional.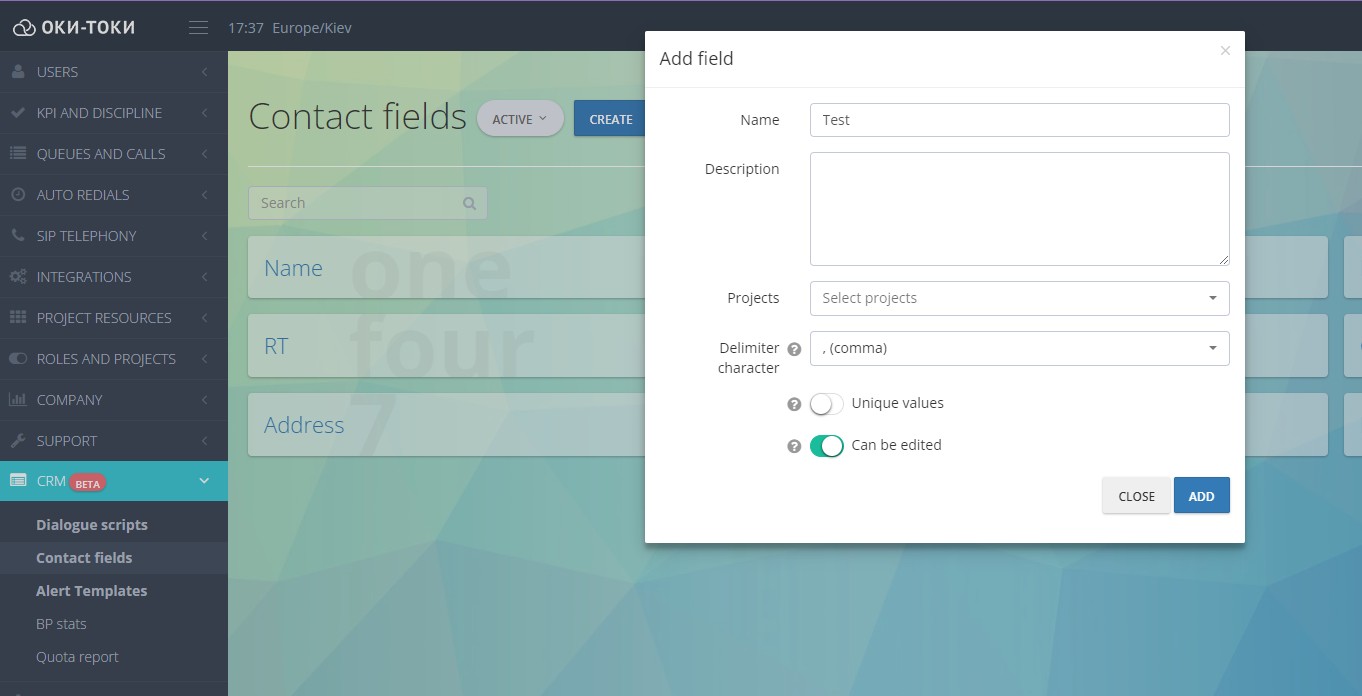 Select projects in which it can be used. If there are no projects yet, then you can do it later.
The new field is ready! Now you can use it! In the dialog script – edit answer – CRM integration – select the contact field .
How to test yourself
If you did everything right, then your field will be displayed

next to the answer.

In the list

of fields,

check if the fields are assigned correctly, if there are any fields left without projects.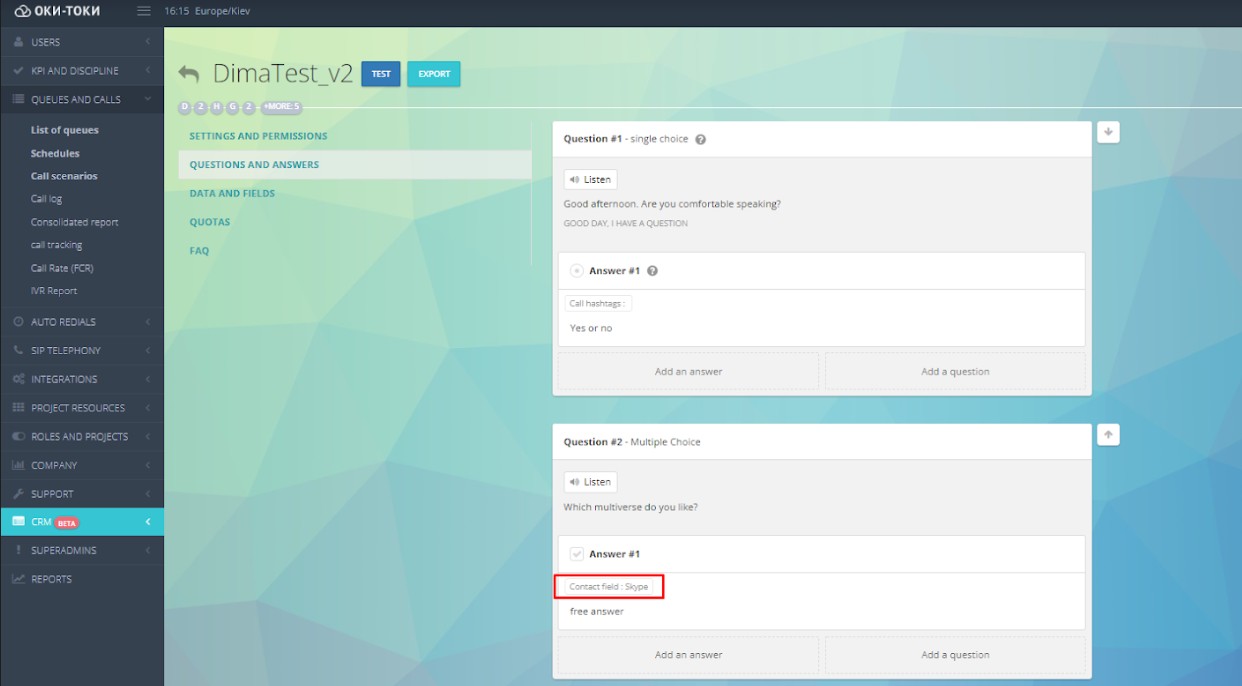 note
If scripts from different projects use a common field (for example, the "Comment" field), then a change made by one script affects the contact for all projects. This should be taken into account when using an existing field in a new project. Create separate fields for your projects to avoid possible conflicts.

Some fields, we call them

(Name, phone and a few others) are in every project and cannot be changed. System fields cannot belong to the same project! They will always be shared between projects.

PS Oki-Toki has a system of sharing access by projects – you can find it here . In short, this is about how to manage user access to data not only by a set of rights, but also by belonging to a project.
PPS If you don't feel comfortable working with scripts, check out our YouTube scripting videos .
P.PPS Protecting customer data in outsourcing requires a special approach to security and management compared to conventional contact centers. Oki-Toki is planning a series of articles and features especially for you in the near future, stay tuned.
Dmitry Morkovin