Most call centers are interested in having records of conversations with customers kept and always at hand. For these purposes, Oki-Toki provides a basic 10 gigabytes of storage (approximately 1400 hours of talk time) for each company. But what if you need to store much more records? Should a company need to have access to fairly old records or all of them? In this case, you can connect an external cloud drive or increase storage in Oki-Toki. External storage is cheaper, but is the savings in convenience and comfort worth it? It will be easier to make a decision if you weigh the advantages and disadvantages using the example of the most popular external storage – Google drive.
This article refers to tools for the IT department
Benefits of Google Drive
The records are outside Oki-Toki, which means that you will always have access to them conditionally;
It is possible to provide pointwise access, for example, to partners, without registering them in Oki-Toki;
The cost of GD storage is cheaper, although the absolute amount of the cost is negligible.
Advantages of Oki-Toki
The internal storage of Oki-Toki, when it is 100% full, replaces the oldest records with new ones, giving priority to the relevance of records, GD does not have such a priority and does not have a notification about reaching the limit;
Additional internal storage, like the basic one, allows you to listen to recordings directly from the call log. Recordings that have moved to GD can only be listened to outside the Oki-Toki interface;
Also, the ability to listen to a record in the call log allows you to find them by a variety of parameters and, if necessary, upload them, and the search capabilities in Google Disk are reduced to searching by the name or part of the name of the recording file;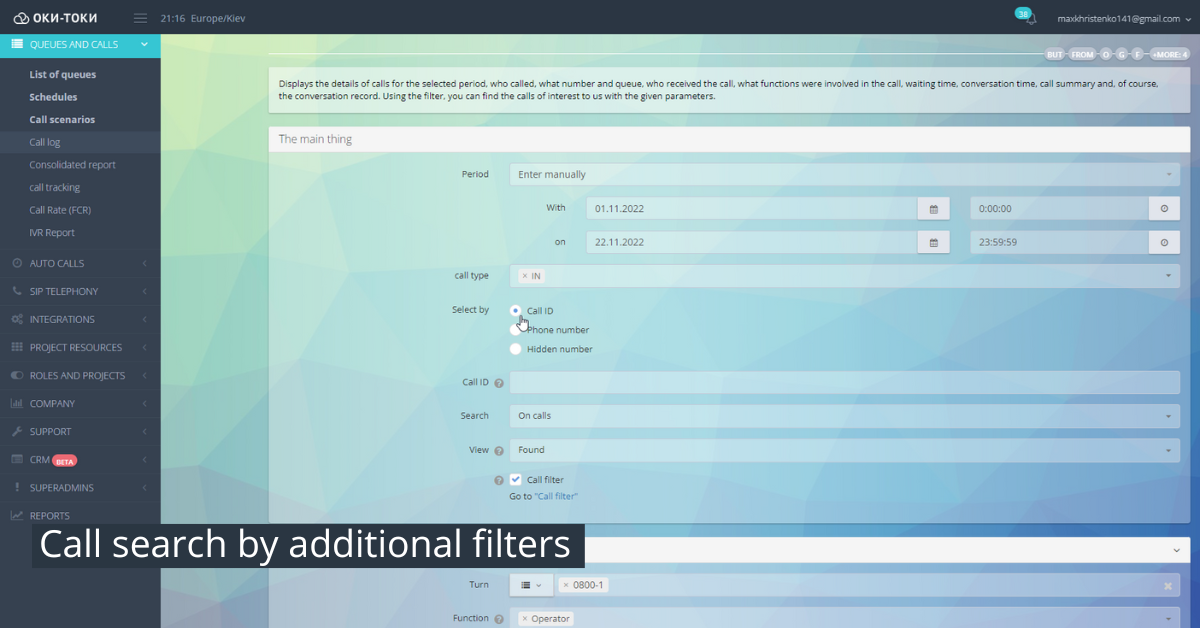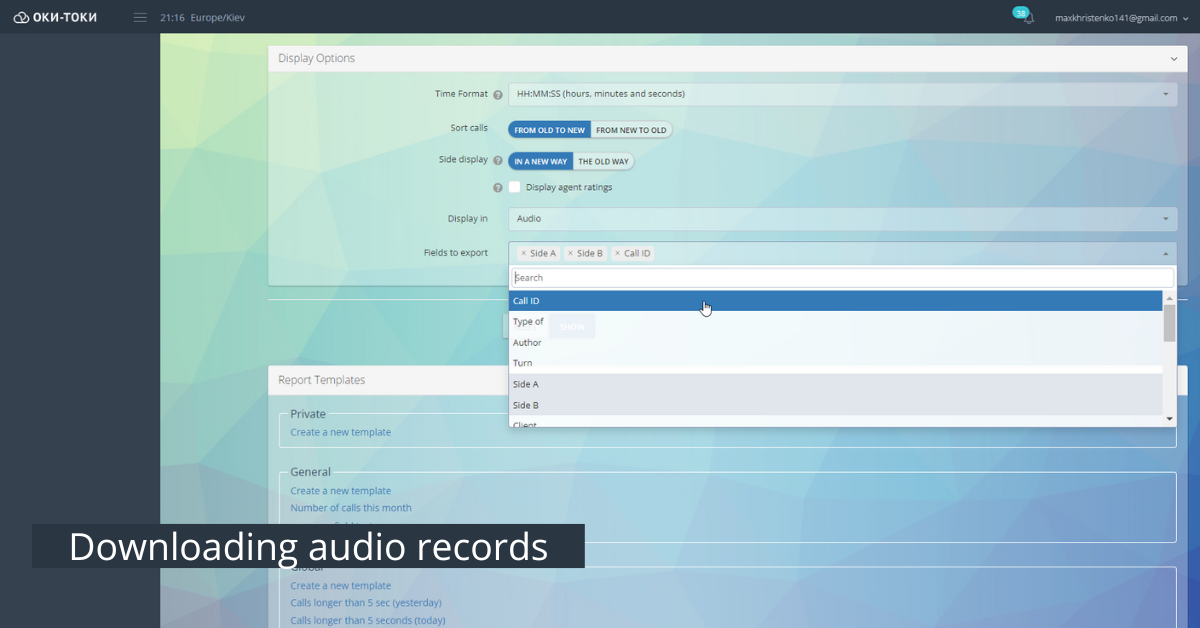 In Oki-Toki, access to each file is logged into the event log;
By default, one person has access to Google Disk. Where operators need to search for old records, they should each be given access to the records;
A person who has access to external storage with editing rights can accidentally or intentionally delete all records in two clicks without the ability to restore them. Records will be kept at Oki-Toki for as long as there is a need for it;
You can increase the amount of additional internal storage in Oki-Toki in a couple of clicks!