The implementation of a large cloud-based contact center is always tied to integrations. In Oki-Toki, they are also available, in addition to the wide possibilities using the API. We are actively developing integrations with various services. Today I want to tell you what integrations Oki-Toki has with Google – this "king of beasts" in the it world. Not so much because the services of this company can do more than many, but because they are in 75% of phones (2020) and 70% of browsers (2020).
At the moment we use two 2 services from Google — an authorization tool and its storage, on the basis of which we implemented 4 integrations:
1.Google Drive
As an external storage of conversation records in Oki-Toki. I already described this earlier in the article , where I compared external storage from Google and our internal storage. It is connected in the "External Integrations" section. Connection comes down to filling out a form and authorizing Oki-Toki in your Google Drive.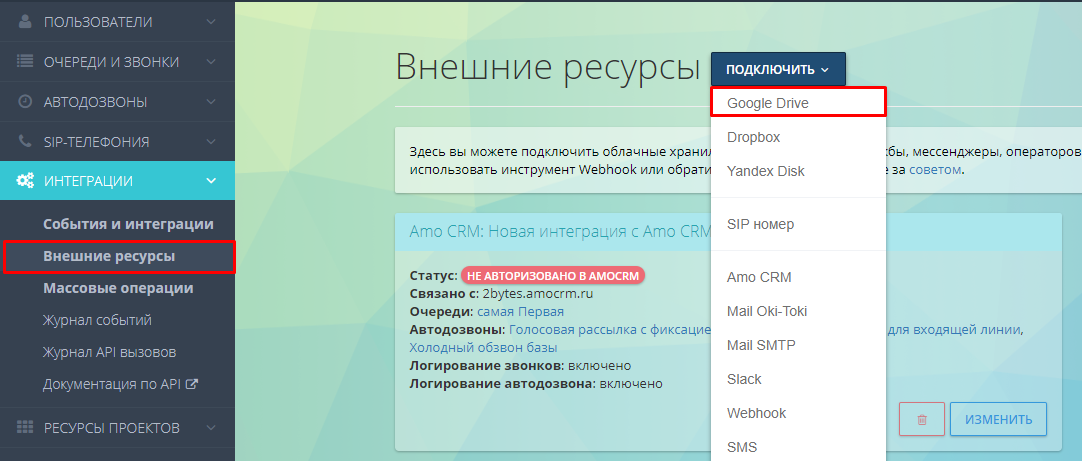 2. Authorization using Google authentication
Linking an Oki-Toki user to a Google account, which allows further authorization without using our authorization data, but by clicking on the Google icon. Binding is carried out in the user settings in two clicks, and in the authorization menu there is a corresponding icon for entering.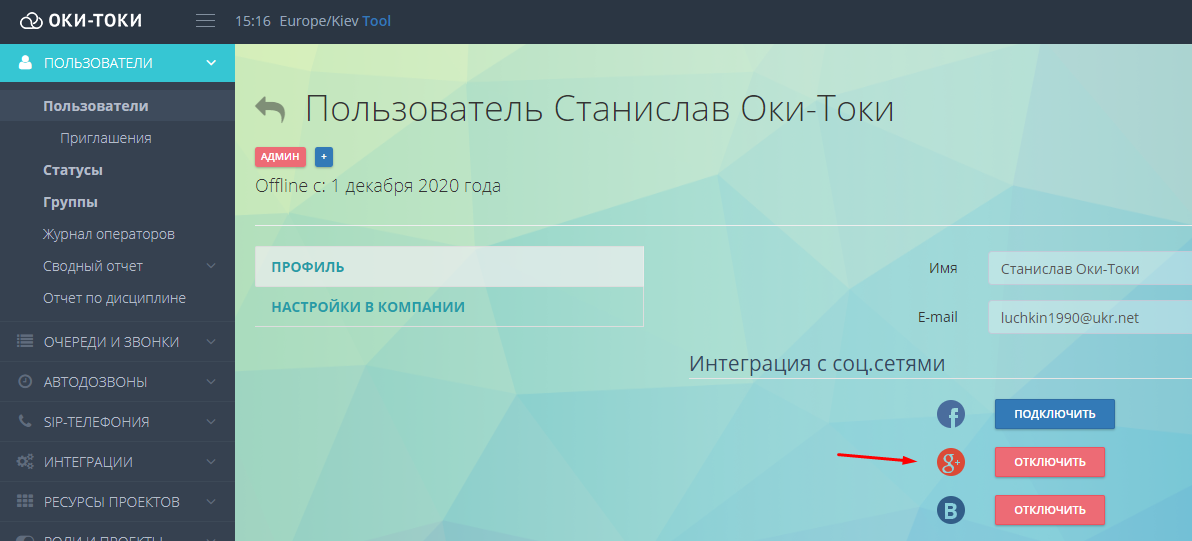 3. Mass export of records to Google Drive
Similar to the integration from the first point, but it is not an automatic process, but a manual action. For example, if you need to send all the audio recordings for the project to the customer. A couple of actions and recordings have gone to your disk and all that remains is to share the folder for the customer. If there is integration from the first point, the filters for unloading calls for the fall for a specific queue look like this.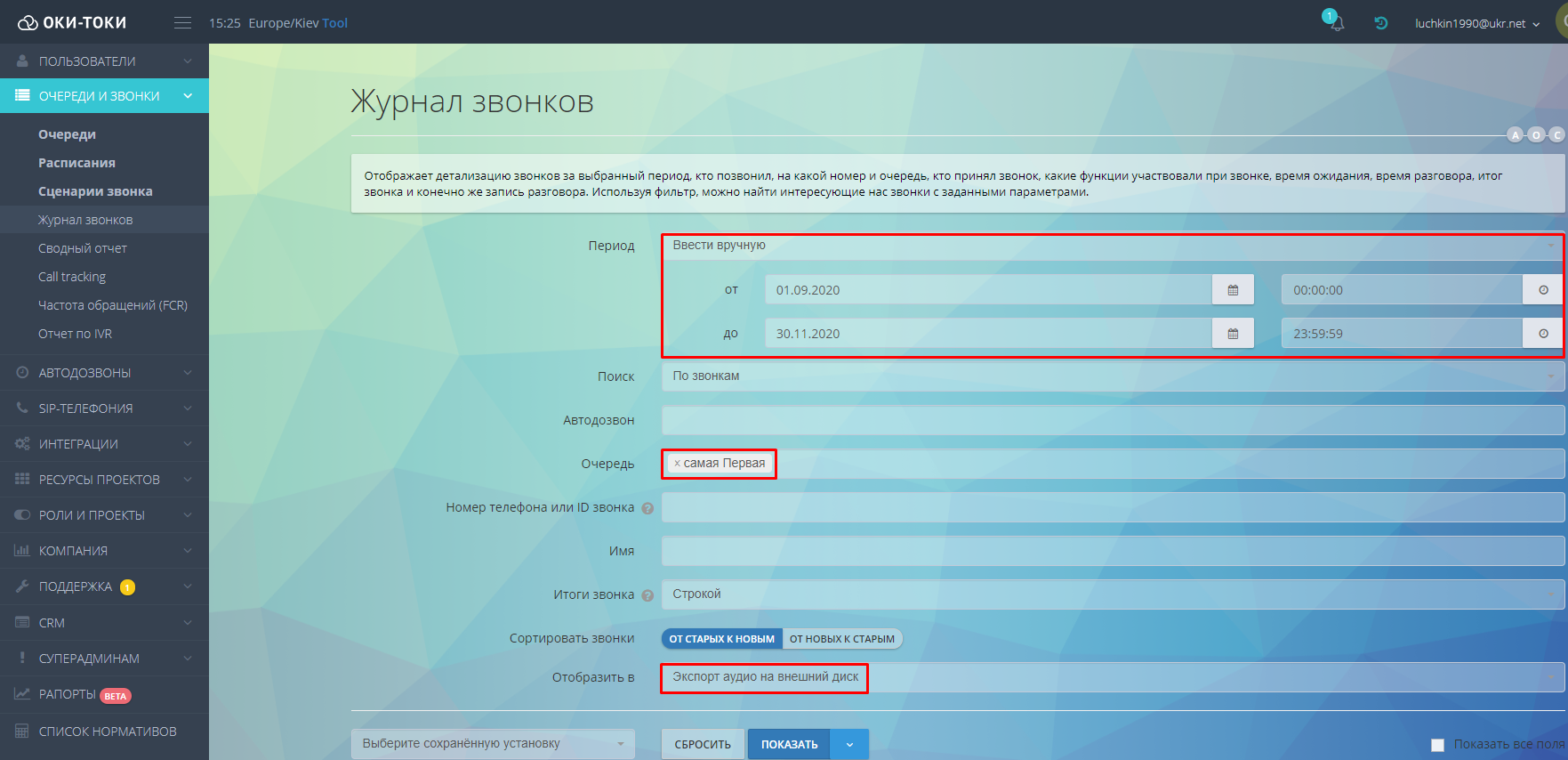 4. Export report for google
Format for uploading spreadsheets, made specifically for their syntax. The required encoding, the required cell layout, and as a result, the required appearance when loaded onto disk. This item is not exactly integration, as it does not require settings and bundles. This is the usual export of a prepared report, but in a suitable format, which will be enough to upload to your Google drive.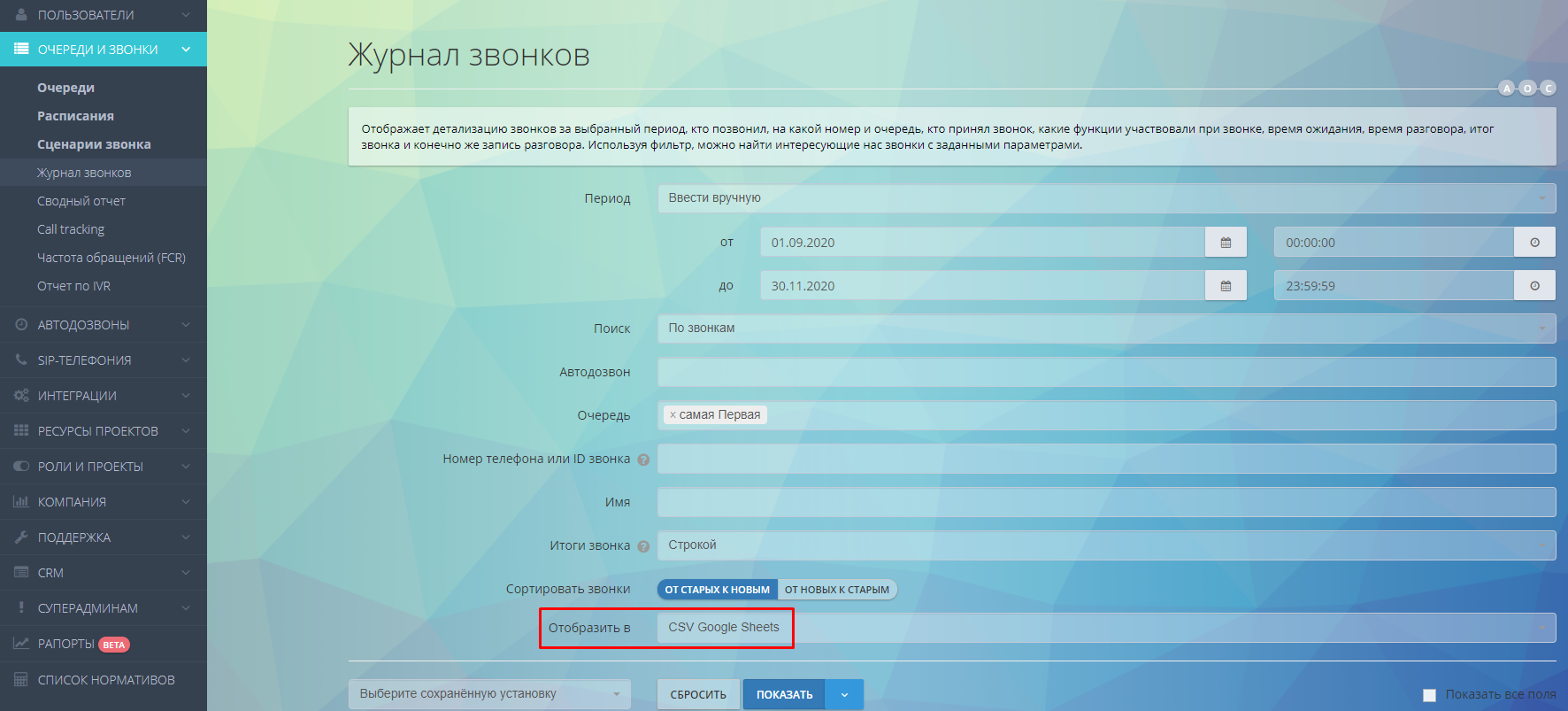 Of course, this is not the final version of our integration with Google. Gradually, it will become more convenient, more intuitive, more flexible and more beautiful, but this is the minimum that will allow using Google's disk space to exchange reporting data with the customer and not only.
Stanislav Luchkin