Not so long ago, we created the Datamixer, a tool that will become an indispensable tool for getting regular reports on selected journals. Now collecting data on call logs, dialer logs, etc. will become many times easier, because once you set up the Datamixer once, the need for constant digging in reports will become history.
Preparing of report
Go to the "Project Resources" section, select DataMixer . Give the report a name, specify its frequency, projects used, and recipient users .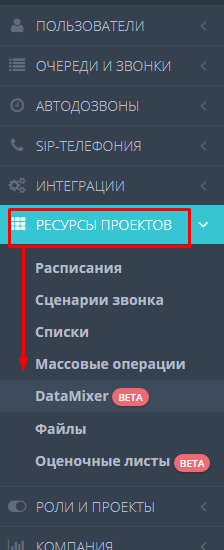 Let's go directly to the setup itself. We are interested in two tabs with which we will work. The first tab is responsible for setting up data sampling , in the URL filter of which we prescribe the URL of the required report, which can be a call log, operator log, etc.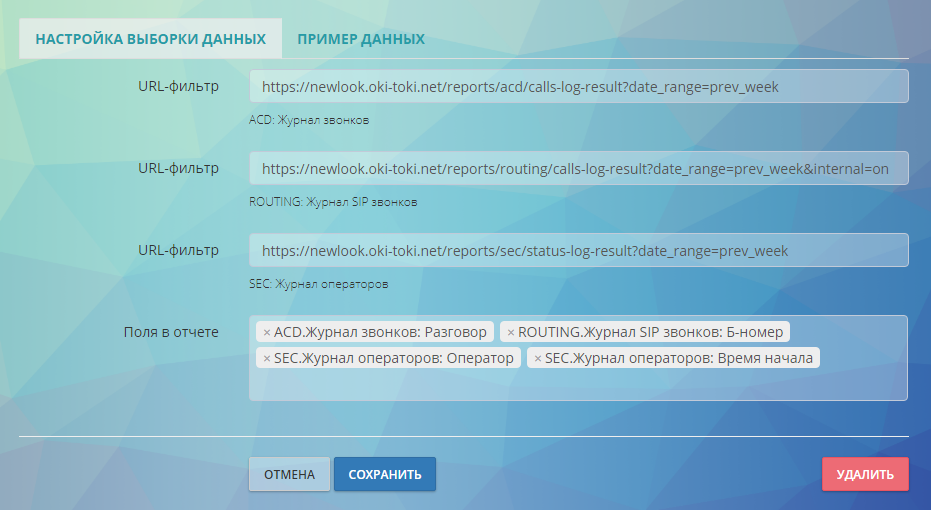 Getting a URL link is very easy. We form a report in any of the magazines and copy the data from the address bar.
The fields in the report will allow you to select exactly the data that we want to see in the report .

The "Example of data" tab will allow you to generate a report on the parameters you previously entered . The result can be displayed in the interface or export the table to your disk.

What is the result?
Thus, having once adjusted such a Frankenstein from the world of data, you save a lot of time and effort that you spend on generating the desired report from several available in Oki-Toki . We recommend you to feel the Datamixer, it has a huge potential!