\"Call filter\" is a tool that hides numbers from public access by one or more criteria. In order to see hidden calls, a separate right is required. This functionality can hide from the user a call that he should not see. This may be a training, test or internal call, and the Customer does not always need to know about such calls.
The article is related to Cloud Call Center
More about opportunities
Users have filtered calls in reports that are not displayed by default.
Controlling the display of filtered calls is determined by the "Enable/Disable call filter" right (the user must be given a role with this right).

To add/delete numbers, the user needs the \"Manage call filter\" right.

To view the list of numbers added to the filter, it is sufficient to have the right "Turn on/off the call filter"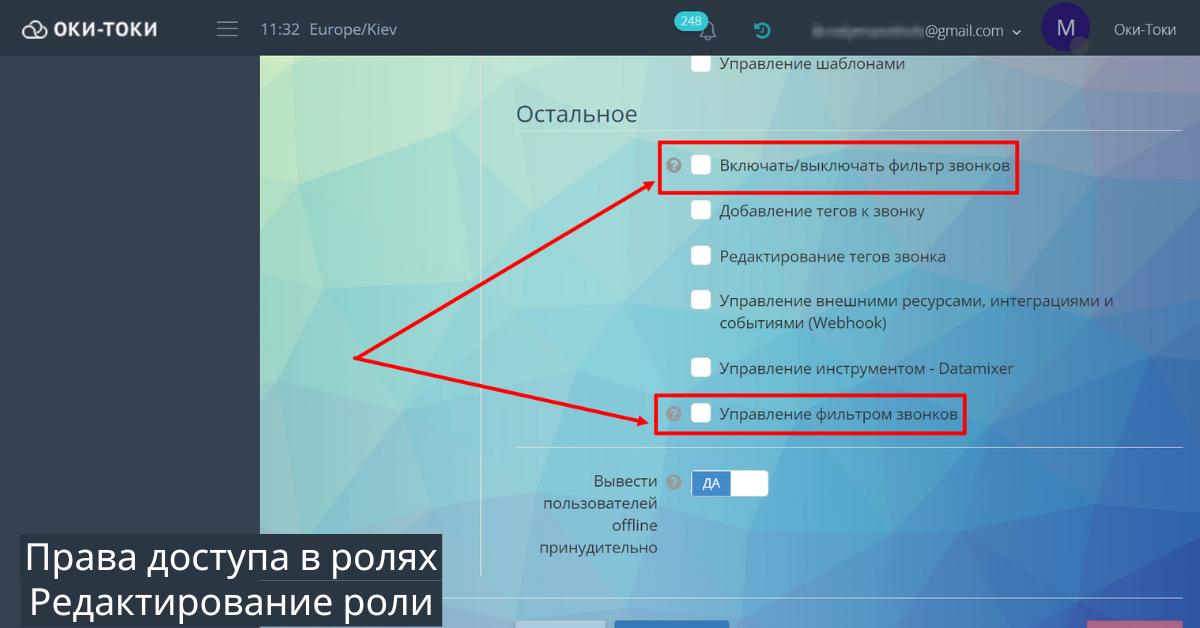 Filter management in reports is implemented by a check-box, which is displayed if you have the \"Turn on/off the call filter\" permission.

The filter applies to API requests.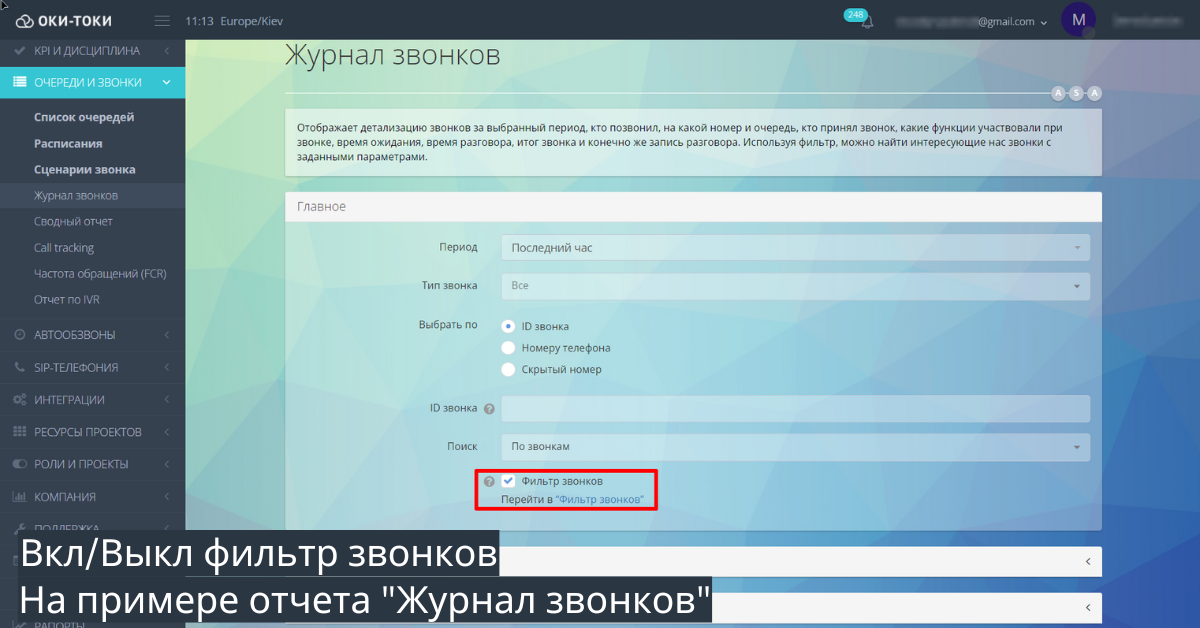 List of reports in which the filter is used
How to add a call to a filter
In the filter settings, add the call ID you want to hide. For example, a call added to the filter when viewing \"Call Log\" will be marked in yellow and with an icon. If the filter is active, then the call will not be displayed in the report.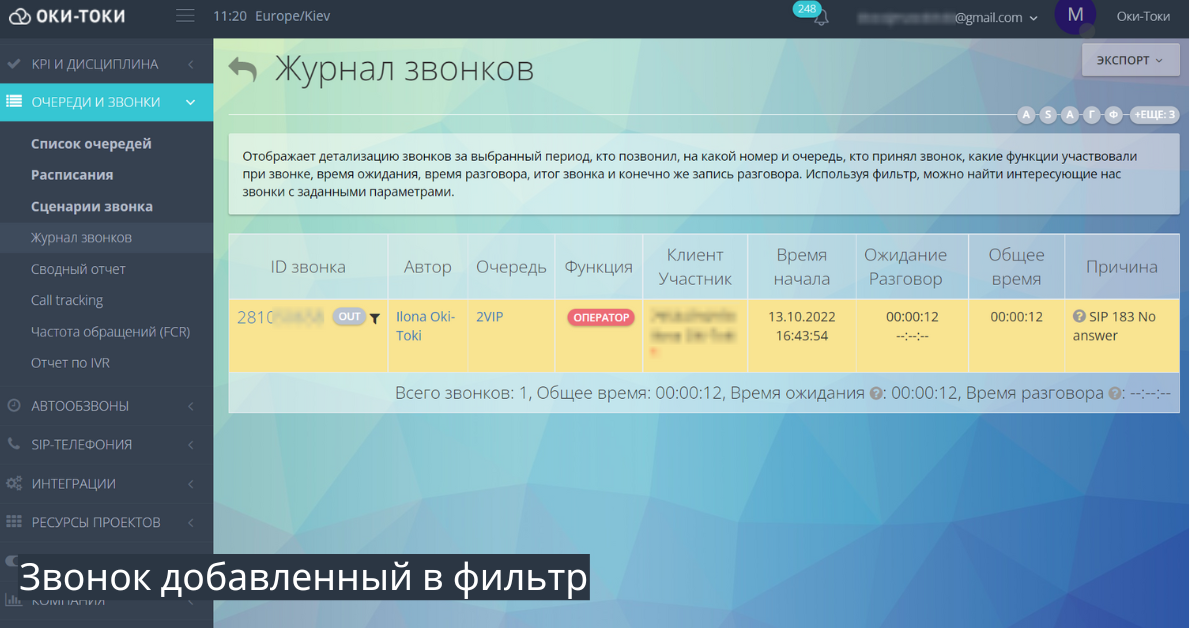 How to add a rule to a filter
You can create rules, conditions for adding numbers, for example:
Calls of the selected user.

Calls to the selected queue.

Calls with a specific phone number.
All this is done for the convenience of checks and testing, it is advisable to use them to exclude test calls made by project supervisors from reporting.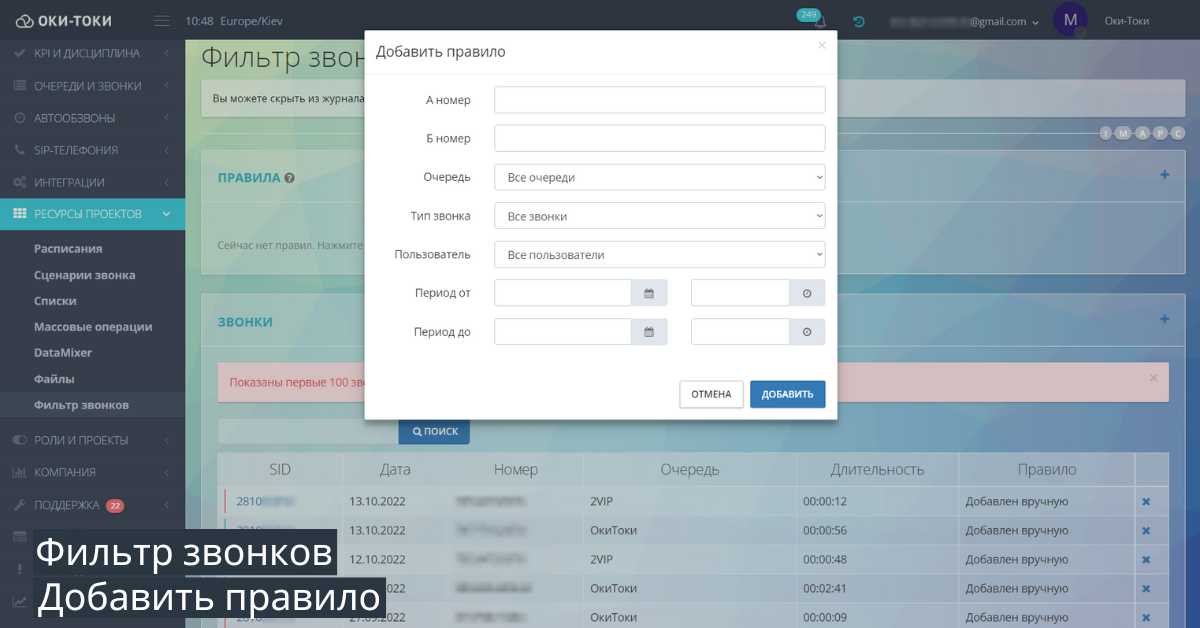 If you need to delete numbers in bulk that have been added to the list, the \"Clear List\" function has been implemented in the section.
You may need to hide a "failed" call, it can happen – we are counting on such a scenario, but hiding errors will not improve the quality of service, so act boldly but wisely.