A sticky task is a client number that is in the queue for automatic calls and is assigned to its manager. The current article is about the group version of stickiness and how to assign a client to a group of managers.
Group stickiness is an improvement on the " Sticky Callback Tasks " option for CallBack and can be combined with it. For example, if the person responsible for the call is not in place (he fell ill, ran away on vacation, quit), then his team will pick up the client. This allows you to keep the client in the right skill group and increase the chance of a successful transaction.
This article is related to the product " Dialer and dialer cloud service ".
Setting example
In the settings of the response, with the help of which the task is created in the callback, add a group of responsible people;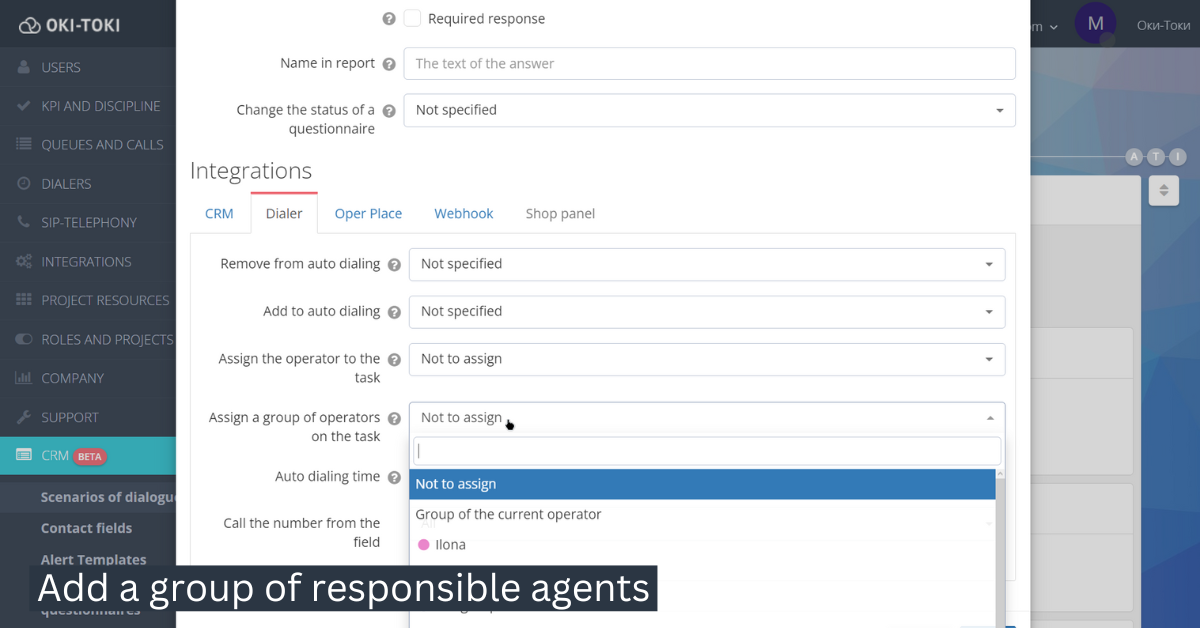 Specify the waiting time for the person in charge in the settings of dialering, who needs "sticky tasks".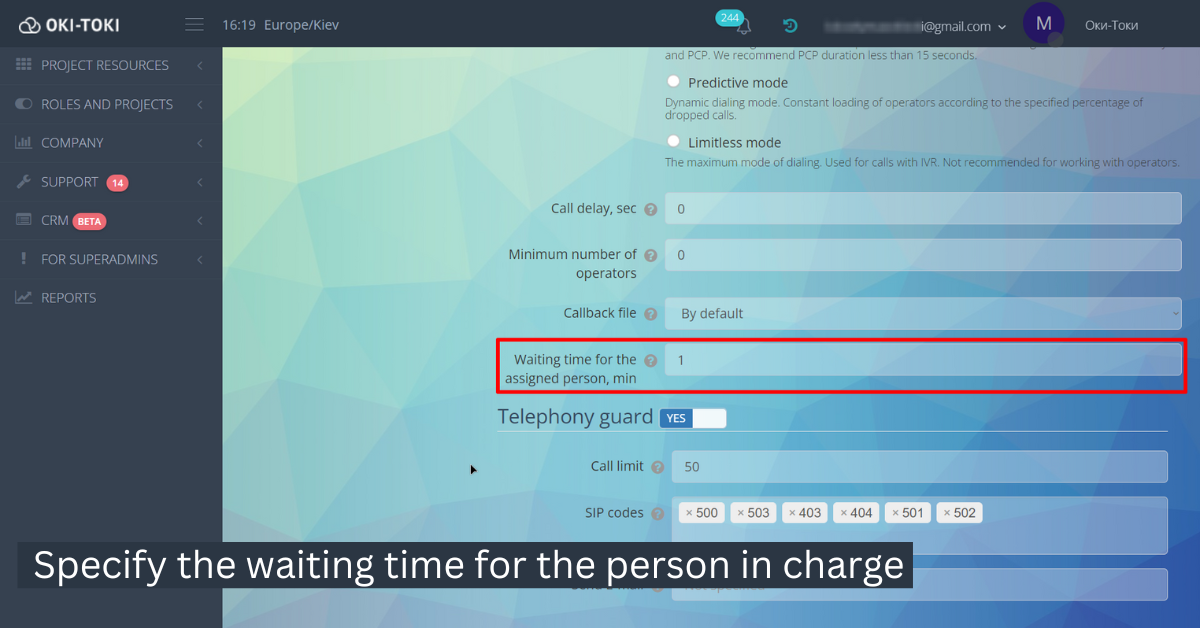 And further
Important! The total waiting time for the person in charge will double if combined mode is selected (operator and group of operators at the same time).
Information about what a user group is and how to work with it can be found here !
If "Group Stickiness" left questions, create a ticket and the tech. support will help you find answers or a solution to your problem.