Block of articles-manuals
Manual: Handling incoming calls
Answering machine with voice message and button press
New user import
We have abandoned the old way of importing existing Oki-Toki users into your company by developing a universal bulk import tool. It is enough to copy the column with the mailboxes of future users (existing and new) and the recipients will receive an invitation letter by mail.
Location of the section, its appearance and an example of an invitation letter: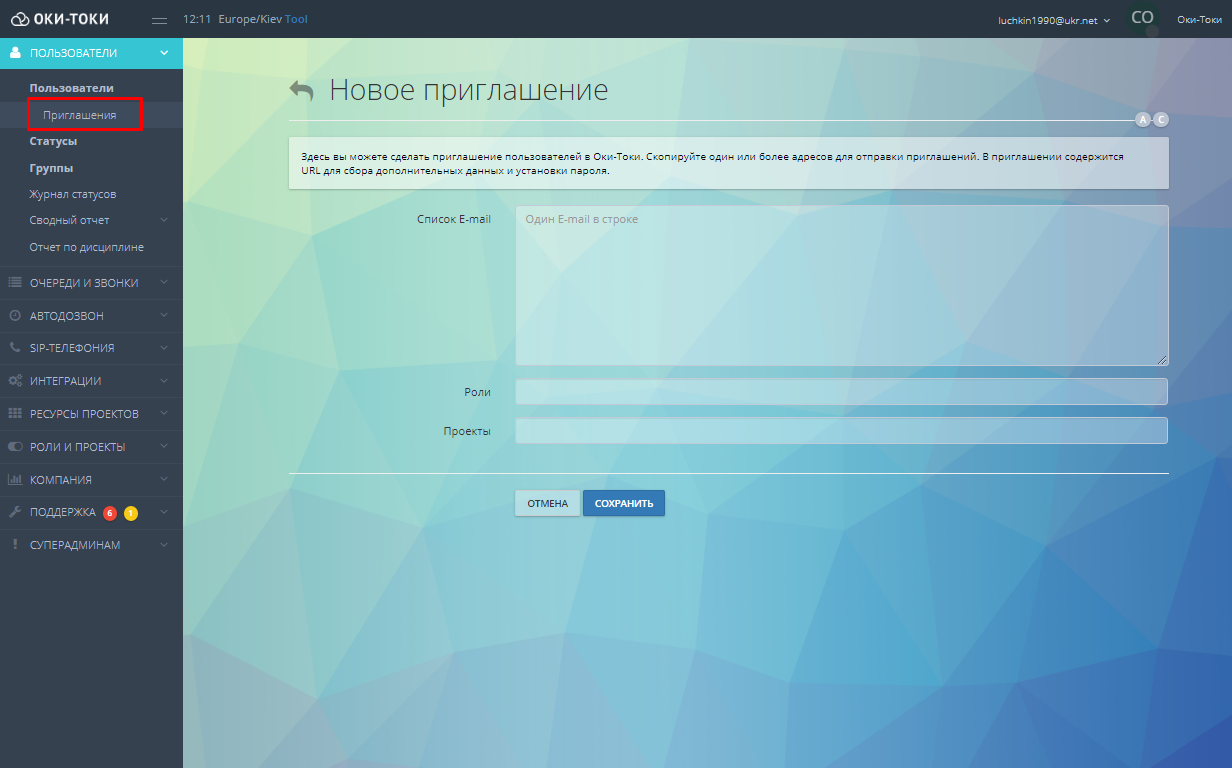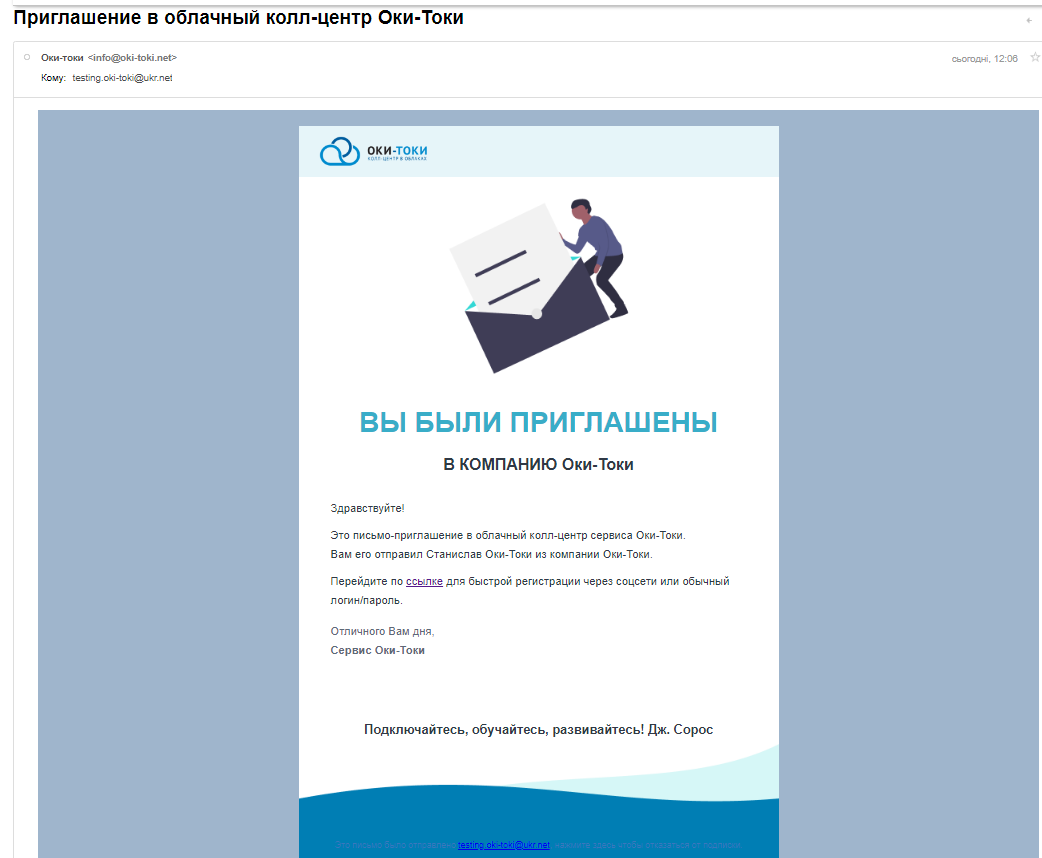 Upgrading database servers
Completed the transition to new servers. On the menu: increased performance, database storage, and overall reliability (we expect it). In general, the i9-9900 cluster turned out to be neat and easy to manage. The current load is 10%. Ready for September!