In this article, we have written detailed instructions on how to connect a SIP phone to a call center, in what cases it is necessary, as well as how to create an account, set up a user, and test the connection.
When is it needed?
Oki-Toki has a built-in softphone, but in some scenarios it is not enough. For example:
You want to make calls via mobile phone. To do this, you have installed the application. For example:

zoiper

;

You need to make and forward calls to your IP-PBX, then you connect Oki-Toki as a telecom operator (virtually, of course). Applicable for: Bitrix, Binotel, Asterisk;

You have an IP phone (Grandstream, Linksys, Cisco, etc.) or a Windows replacement (

microsip

,

3cx

,

PhonerLite

).
Procedure
To receive a call on a SIP phone, you need to create an account for SIP connection in the personal account settings, assign it to the Oki-Toki user, and configure call routing. How to do it yourself?
Create an account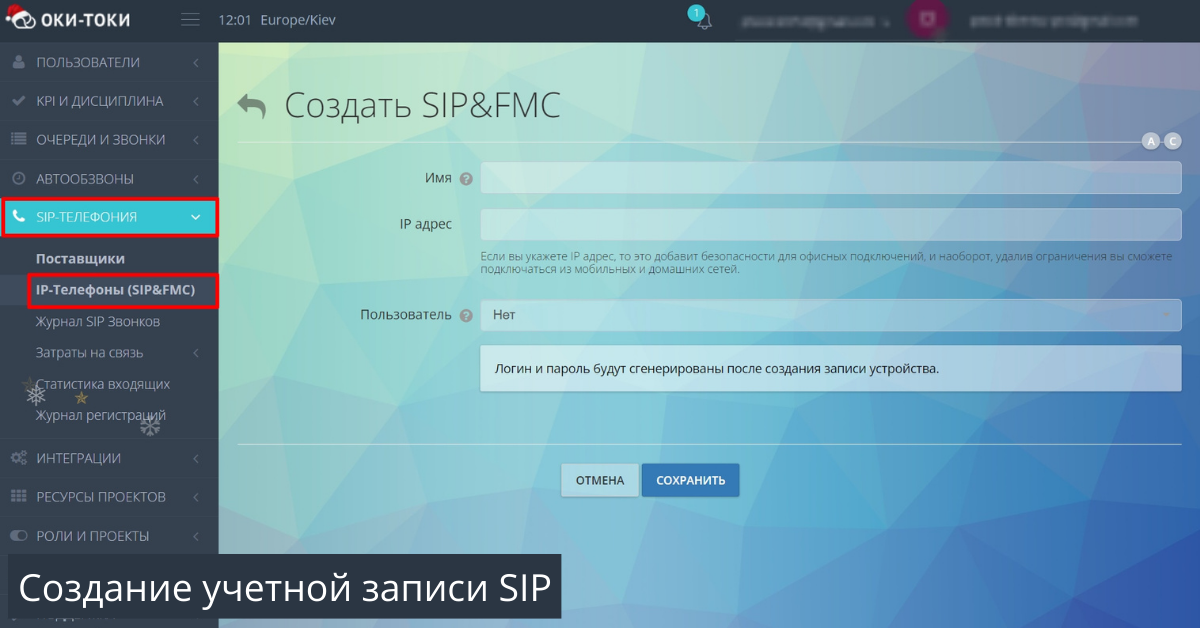 Specify the account name, link the Oki-Toki user to it;

SIP registration data

will be generated automatically after clicking on the "Save" button. Now they need to be specified in the settings of the softphone, IP phone or external PBX;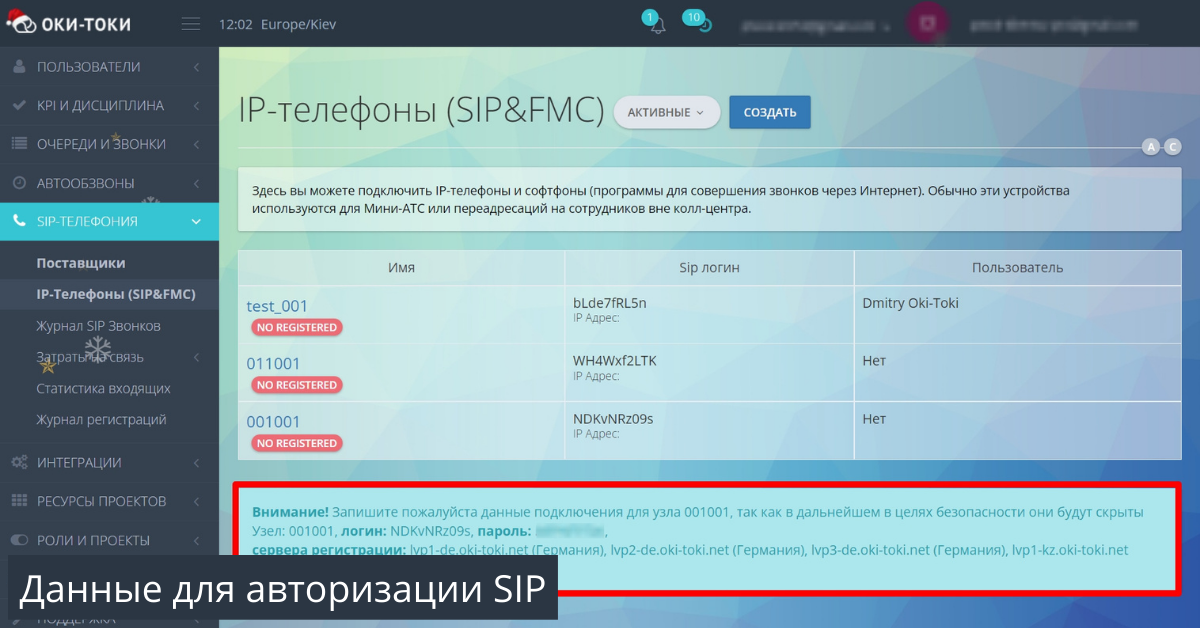 In the account settings,

you can reset the password, reassign the user and specify the queue for outgoing calls (if you will make outgoing calls).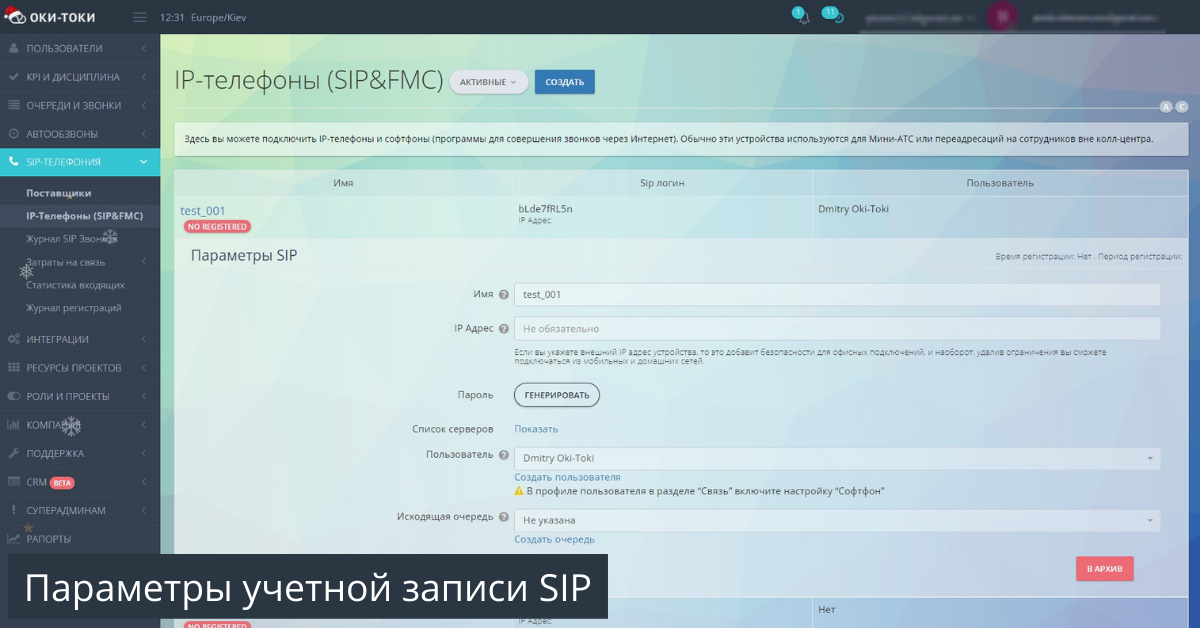 User Configuration and Routing
In the user profile, in the "Communication" section, enable the "

Softphone

" setting (allows receiving calls to this communication tool);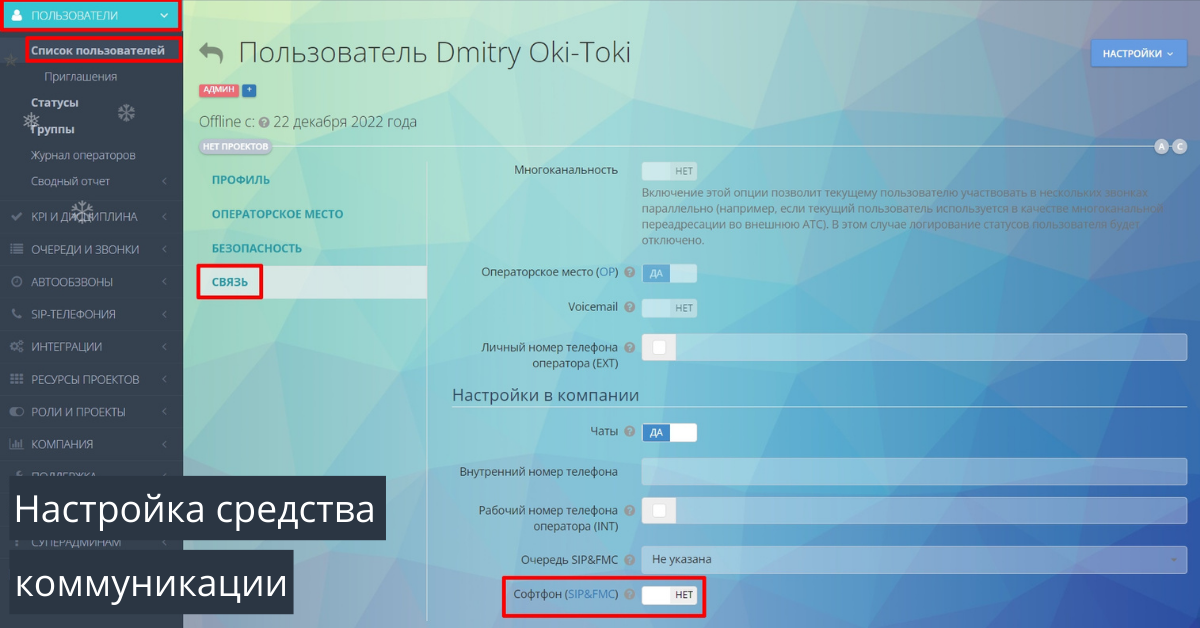 To transfer more than 1 call at a time, enable "Multichannel" (required when connecting to an IP-PBX). This will allow multiple conversations at the same time, but will disable time tracking for this user;

For an incoming line and the ability to forward calls to SIP: in the scenario settings -> the "Queue" cube -> uncheck the "

Presence control

" setting . (When this option is enabled, the system searches for operators only in the operator position.)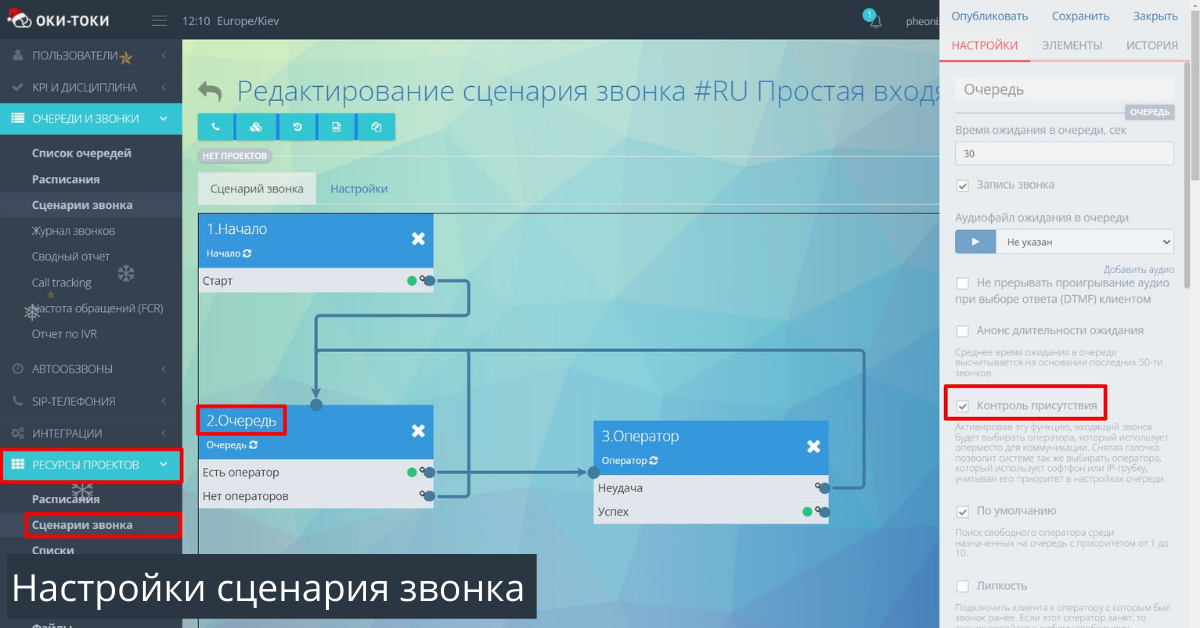 How to check the connection to the IP-PBX
After connecting, the registration status can be seen in the SIP telephony section .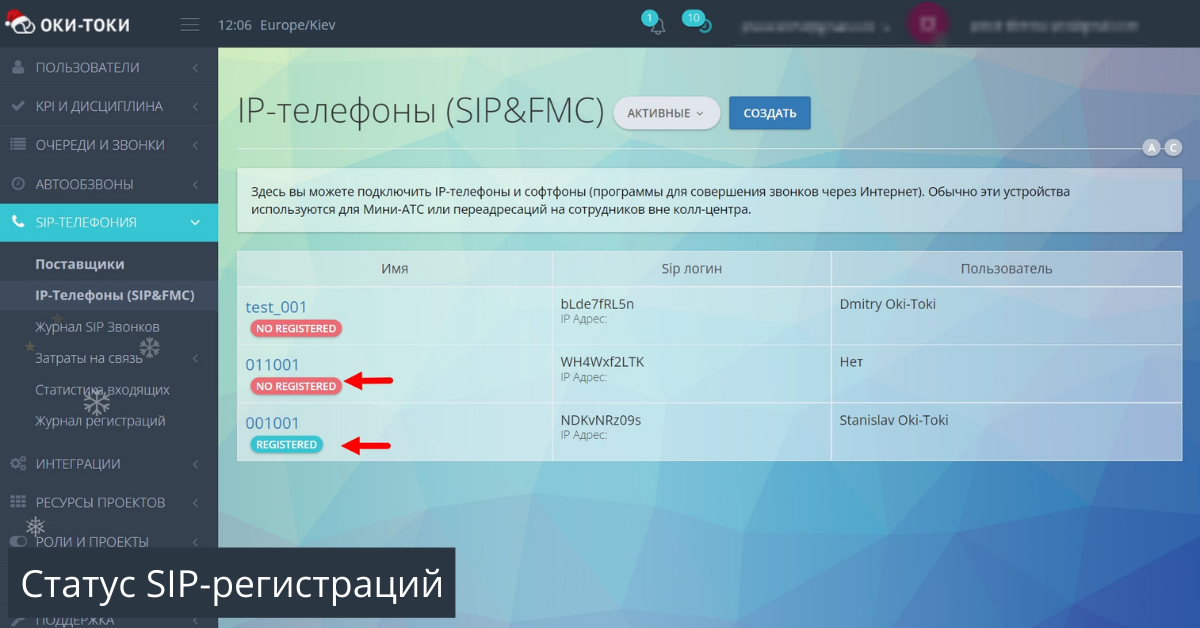 And also the registration status will be displayed in your device where you made the connection (if there is such an option ).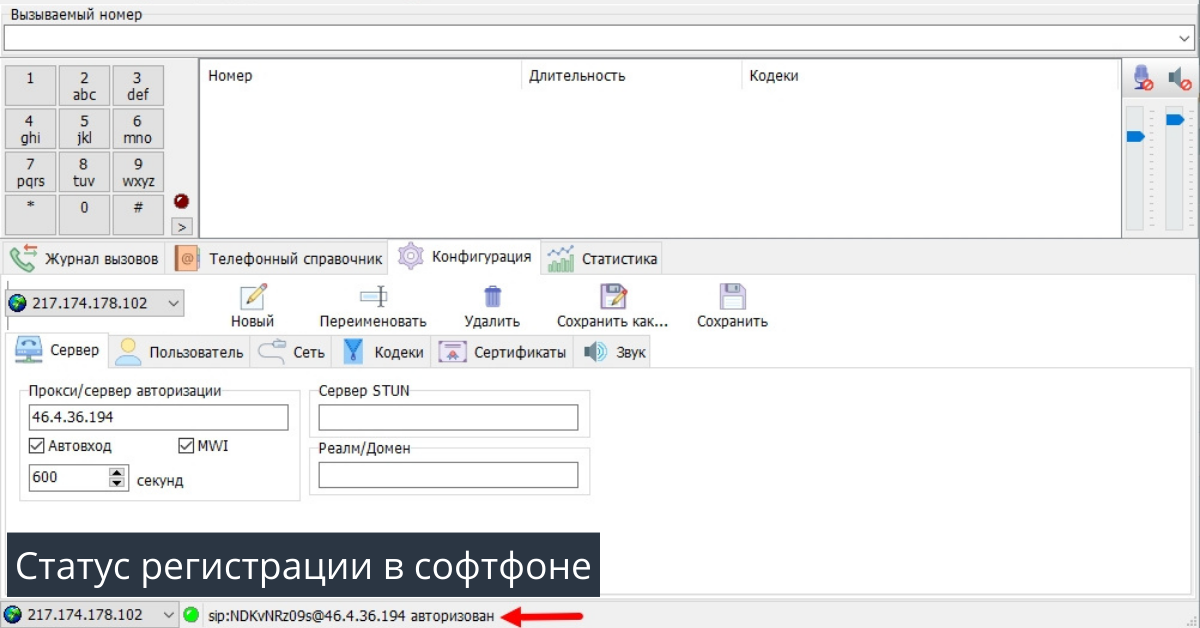 Additionally:
What is a SIP trunk and how to connect it to Oki-Toki read in a separate article on the blog.
Where to buy a SIP number – our recommendations .
Dmitry Morkovin