This note is about connecting telephony using the SIP trunk method. It is often confused with other types of connections, but it is not in vain that it has its own name, and therefore features.
Many settings use registration in the form of a login / password – which are the "key" to the provider's telephony.

We enter the data – the key and connect with the supplier.

The trunk will not require a "key", on the contrary, the supplier will have a special "door" for us, which we can open without a key, but for this we pass our individual parameters to him.

In technical terms, everything is certainly much more complicated, but not very much.
Trunk allows you to increase the number of simultaneous connections, without connecting multiple sip registrations.
Create a trunk in 4 steps
1. Go to the Sip-telephony\Providers section and create a new connection. 2. In this connection, add a gateway with the connection type "SIP trunk"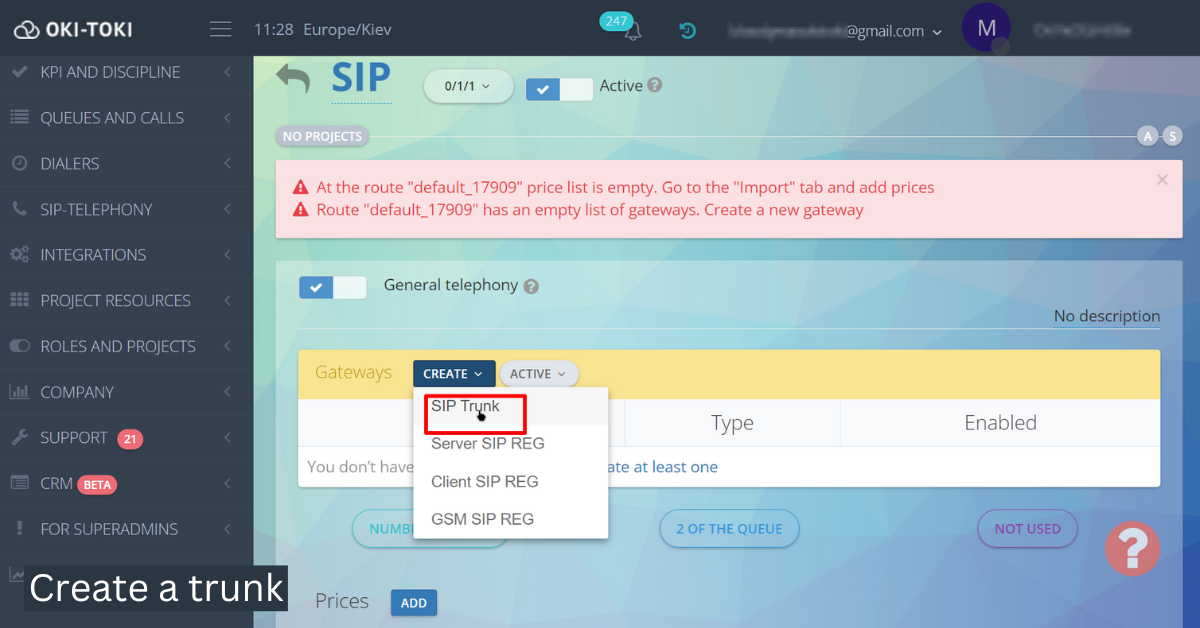 3. Specify the domain (ip) and port of the provider – usually this is enough. In special cases, providers require additional parameters. Here you can change them or add them, if necessary.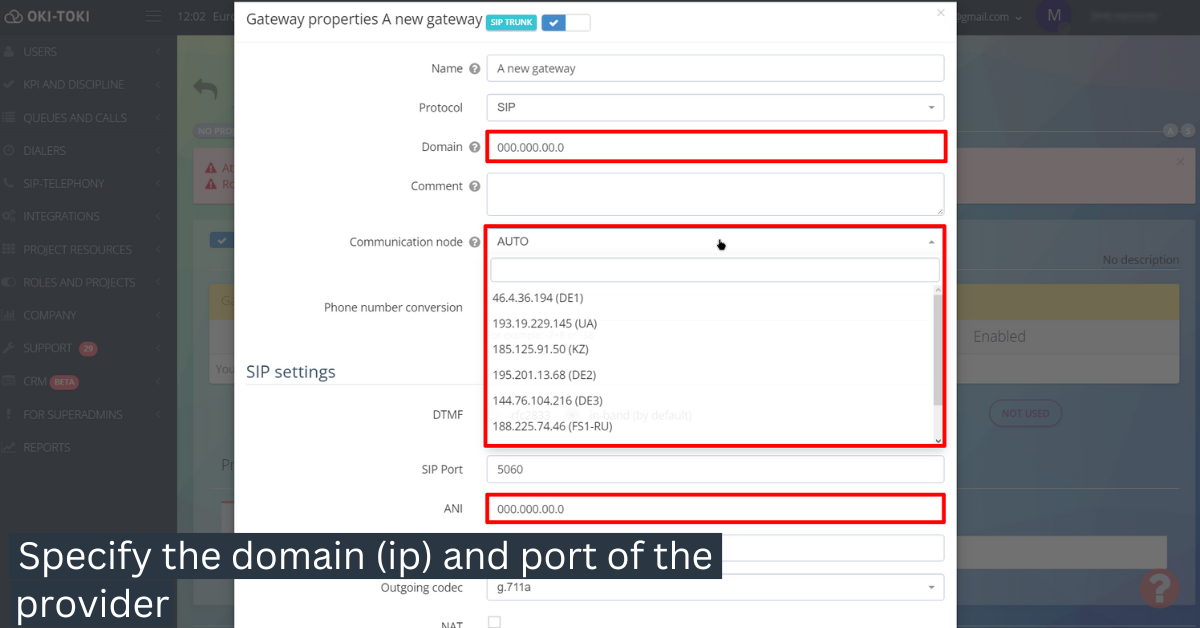 4. Select the Oki-Toki communication node, this is a domain (ip) – this address must be reported to the provider in order for him to allow receiving calls from him. You can choose the appropriate one from the list.  Important: to protect against failures, it would be very reasonable to create two identical SIP trunks but from different Oki-Toki nodes and warn your supplier about this. After saving Oki-Toki will send calls to the provider. The SIP trunk, unlike other registrations, does not have a registration indication, so the verification will need to be performed by a test call through Oki-Toki .