In call centers, agents often face high workloads, which can lead to fatigue and inefficiency. One solution to this problem is the use of virtual operators, which can handle customer calls and inquiries efficiently.
The virtual operator will automate part of the operator's work, such as answering frequently asked questions and redirecting calls to other departments. This will help improve efficiency and reduce stress for agents, as well as improve the customer experience.
The article is related to the Voice Robot product.

What is a virtual operator
A virtual operator is an artificial intelligence (AI or AI) that can perform the same tasks as a real operator, such as receiving calls, processing requests, and providing information. It can help solve the problem of the load on operators, as it works 24/7 and processes more requests than one person.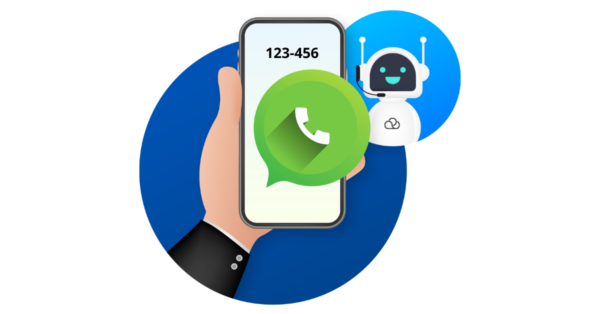 What does a virtual operator do
Main features:
Analytics

: collecting and analyzing data about interactive sessions with customers, which will help business owners understand how to improve the efficiency of the call center;

Call processing

: virtual operator receives, redirects and processes incoming calls automatically;

Communication with customers

: in text format, the system will be able to communicate with customers, providing information and assistance in solving problems;

Task distribution:

AI can distribute tasks between real operators, managing the flow of calls in the call center;

Load balancing:

taking over most of the incoming calls and processing them, which will allow real operators to maintain efficiency and reduce fatigue;

Cost reduction

: reduction of labor costs, communication services, training and other costs associated with real operators;

Risk Reduction

: AI can reduce the risks associated with errors or delays caused by human error;

Increasing availability

: processing incoming calls around the clock, which will allow customers to receive the necessary information or assistance at any time;

Ease of use:

easy setup of a virtual operator and use at any time, regardless of the geographical location of the client and interruptions in the work of operators;

Service quality improvement:

the virtual operator can provide a standardized and quality level of customer service;

Efficiency Improvement

: Handle large volumes of customer inquiries quickly and efficiently, which will increase customer satisfaction and enhance the company's reputation.
Opportunities in Oki-Toki
Using the idea of a virtual robot, we at Oki-Toki created 3 tools: Auto Operator, IVR and Auto Attendant.
Auto operator – Oki-Toki's voice robot, leading a conversation with a client according to a dialogue scenario. With the help of speech synthesis, he reproduces questions according to the script, and thanks to the speech recognition system, he perceives the answer. The auto operator is able to make hundreds of parallel calls and in a short time to conduct a survey, accept an order, enter all the data in the questionnaire, send messages to those responsible, fill out an application or provide other information.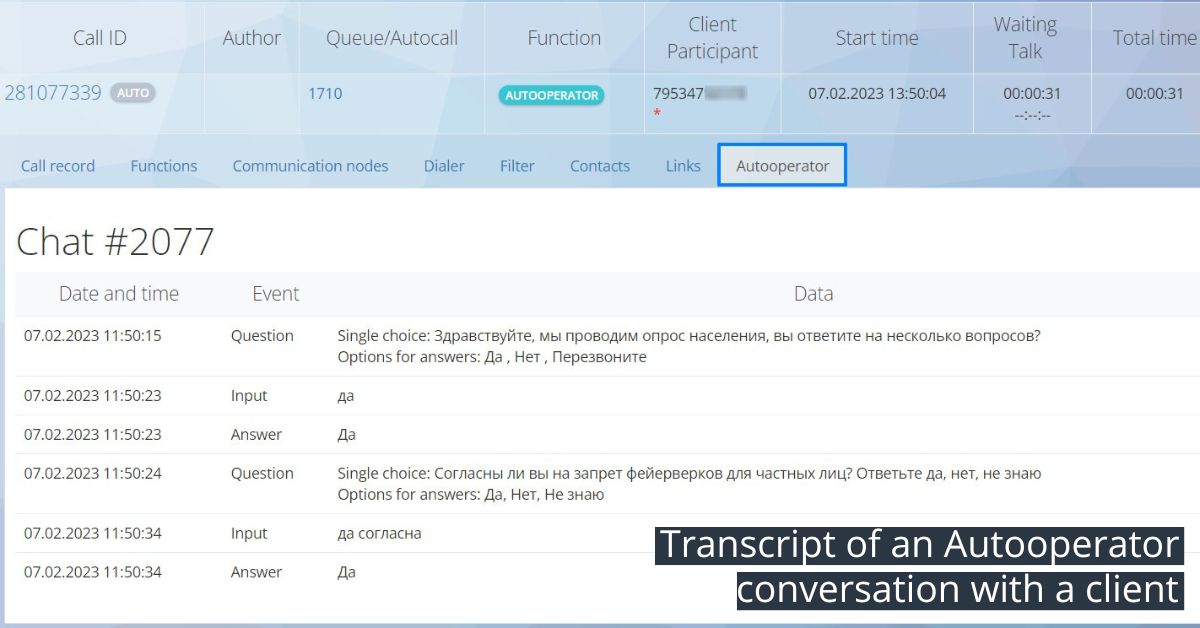 IVR (Interactive Voice Menu) is a call script tool that can be used to build a dialogue chain by creating a primitive virtual operator. The IVR communicates simple information to the customer and follows the call script by recognizing customer responses or DTMF presses.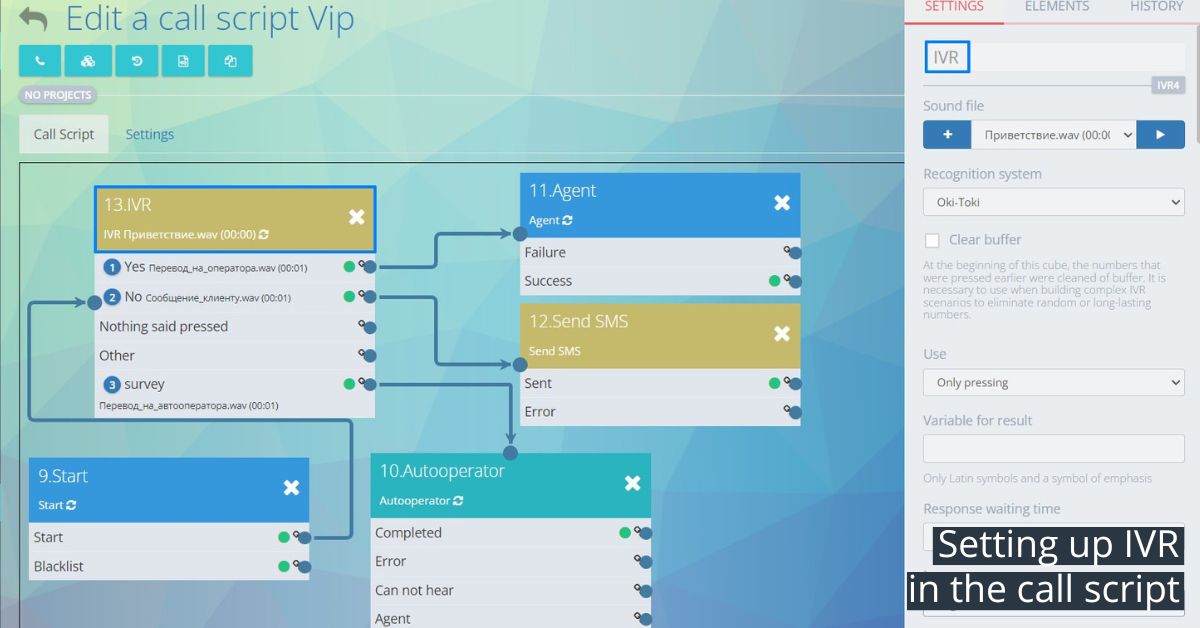 Auto-attendant – a robot that can connect with a specific employee of the company if the client indicates his personal (internal) number. Suitable for call centers providing a personal manager.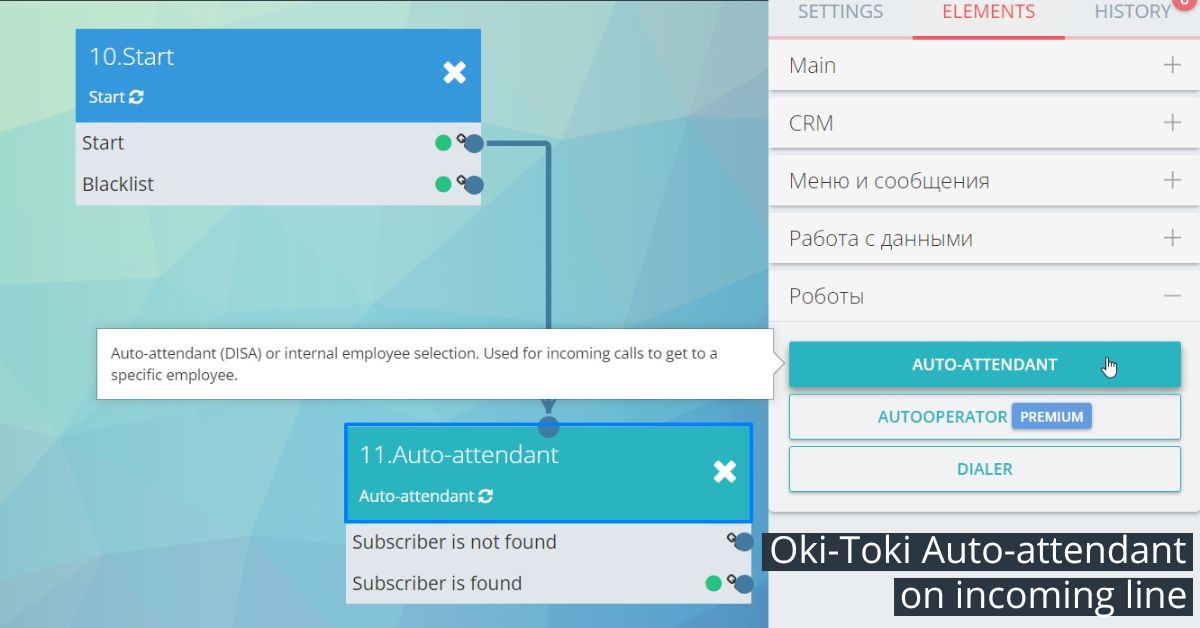 Virtual Operator Usage Examples
A set of practical examples that will show how the virtual operator from Oki-Toki can be used in a call center:
Distribution of incoming calls

: The virtual operator can redirect incoming calls to the right departments or agents, which reduces the client's waiting time and improves the quality of service.

24/7 Inquiry Processing

: Receiving and processing incoming requests around the clock, which will increase the company's availability to customers.

Making outgoing calls

: automatically dialing clients according to the script, recording data, recognizing answers and DTMF clicks.

Service quality assessment:

automatic calling of customers to obtain an assessment of the work of the operator.

Automatic response message:

Automatically send response messages to customers and provide the necessary information.
Conclusions and prospects of working with a virtual operator
Using a virtual agent in a call center will help reduce the burden on real agents, improve availability, automate response messages, and collect and analyze data. This will increase customer loyalty and increase the efficiency of the call center.
In the future, the use of virtual operators in call centers will only grow, due to the development of technology and the growing need for efficient and affordable services for customers. This will help reduce personnel and equipment costs, as well as improve the quality of call centers.
Ilona Chernyakova