In this article I will talk about an old instrument in a modern wrapper. In March of this year, we made a voice menu with voice recognition. There is nothing revolutionary in the technological filling – the voice services of the world leaders in this business: Google / Yandex will recognize what your customers have said and Oki-Toki uses the recognition result to navigate the menu. This is more convenient, as it makes working with the menu more humane – some dare to say that up to 70% of people do not recognize the substitution of a person for a robot, we do not agree – up to 100% may not detect substitutions on simple dialogues. The voice menu is configured in almost the same way as a regular IVR, only instead of a digital value, you must specify the words-options, by saying which, the client will follow the path of the script he needs. The settings allow you to create a dictionary of synonyms for each answer option, and even if the client does not clearly or with an accent say the purpose of the appeal, the system will recognize his speech and compare it with the closest possible option.
Take, for example, an appeal to Oki-Toki
Immediately after the beeps, the operator greets you and asks about the purpose of the call: 1. Fill out an application for test use of the product; 2. Technical support assistance is required; 3. On another issue. In this case, the client will answer Testing/test/test period in the first case, technical support is needed/there is a problem/support in the second case, and for another question in the third. Schematically it will look like this: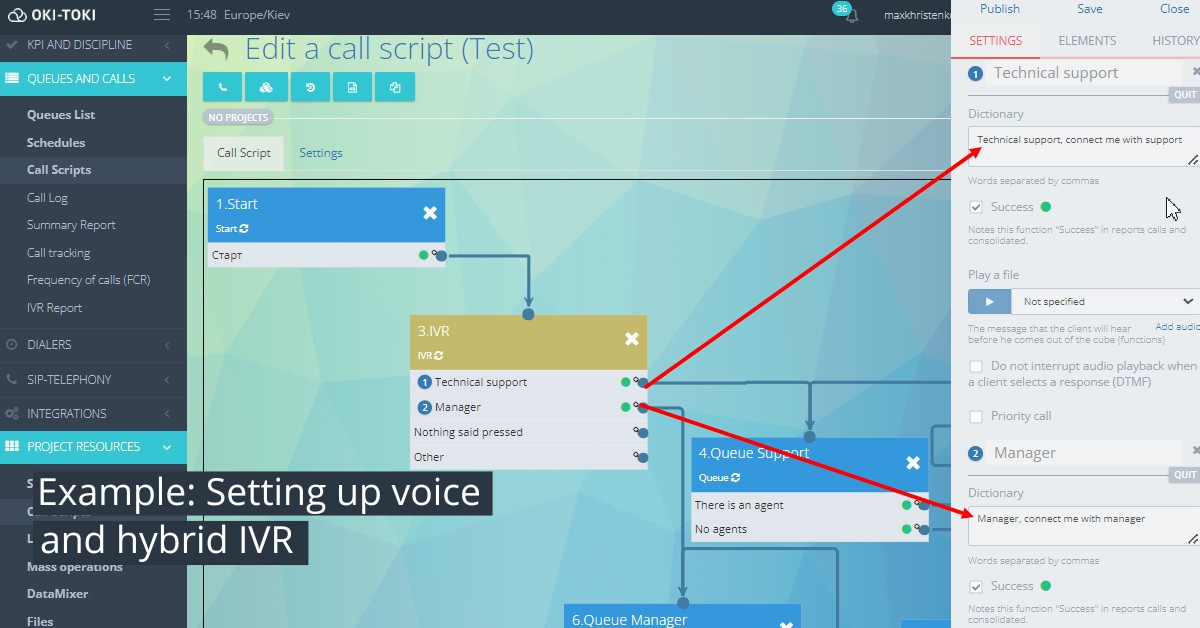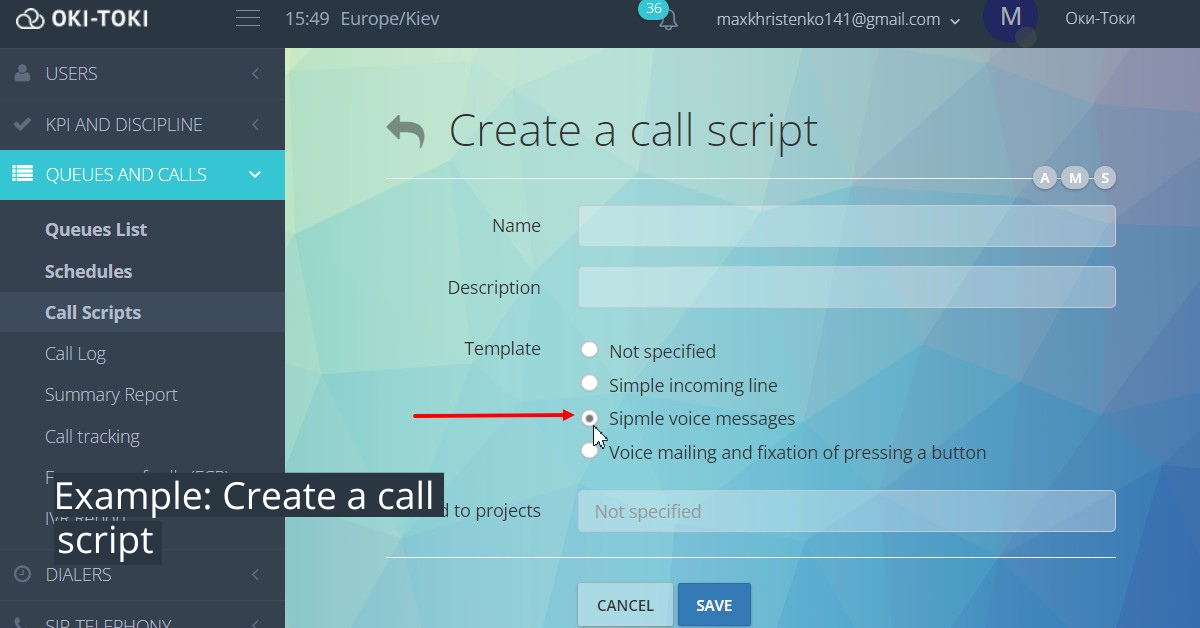 With high-quality audio recordings imitating a live operator, the client may not suspect that he was talking to a robot. IVR with speech recognition will be useful for companies providing a number of services and destinations to distribute calls to products even before connecting to operators, but at the same time not bore the client with a boring robot and entering numbers from the phone. Car dealerships, clinics, large online stores – they will all appreciate this feature. We've added a new sample template for using voice IVR, and you can also test this feature right now by making a call from the site 🙂 Good luck! And if something goes wrong, we are there.
Stanislav Luchkin