Optimization of Import
We are excited to announce some great news: we have performed a deep optimization of data and managed to multiply the speed of import! The optimization affected 'Bulk Operations' in CRM and 'Data Import' in the new interface. The latest test gave the following result: 422 contacts loaded in 73 seconds; Average contact loading speed – 0.175 sec; Speed of adding a task to the auto dial – 0.142 sec. For addition, with control of phone number uniqueness in tasks and contacts in CRM, creation of a contact in CRM and business process creation, this is very good.
Time Zone Priority in Auto Dial
Added a new prioritization in the auto dial 'Region'. Now, Far Eastern regions could make calls first.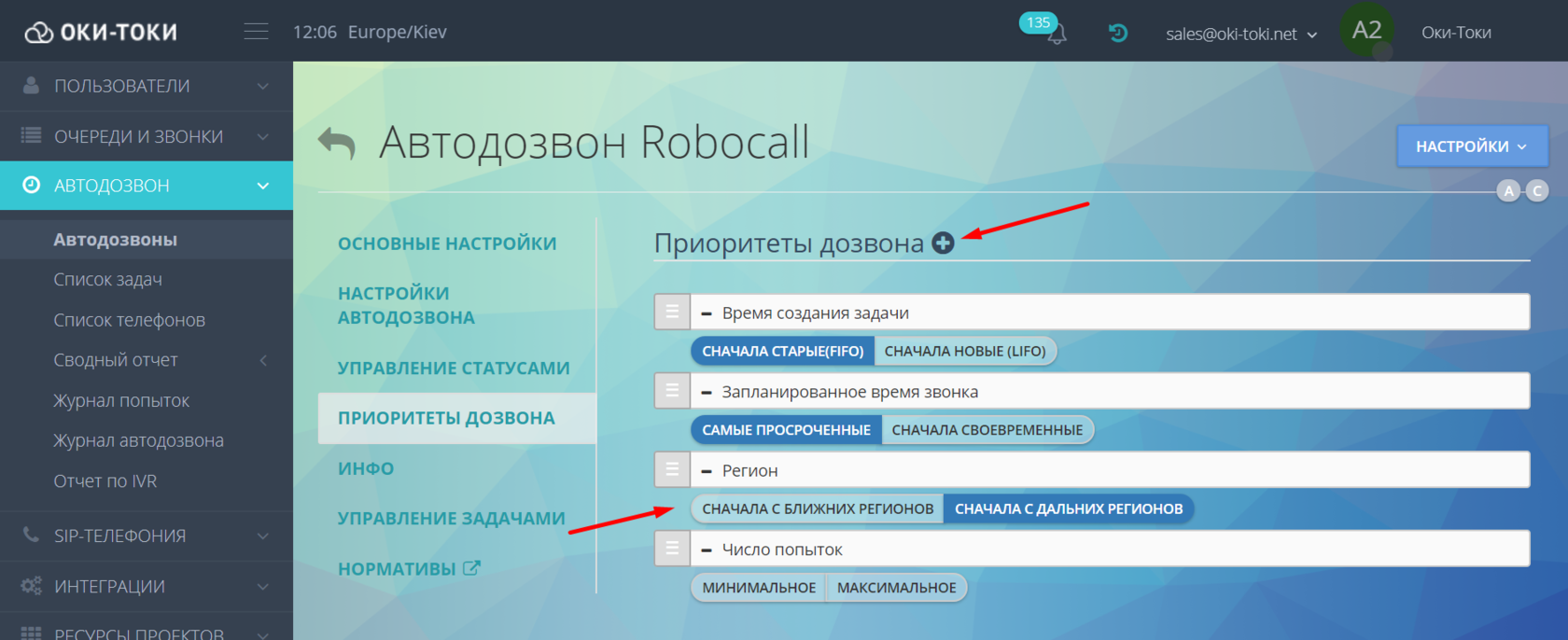 Address Book in the New Agent Place
We moved the 'Address Book' widget to the new agent spot and interaction tools to the personal cabinet. Now, an agent can always have a list of necessary contacts for work at hand, be it a customer, manager, consultant, or partner.
'Sticky Callback'
We've introduced the 'Sticky Callback' feature! It can be utilized both when adding a task in the callback from CRM and while processing lost incoming calls. The contact can be assigned to a specific agent, or to the current user handling the customer card in CRM.
Details in this article.
Feature: Blacklist for outgoing calls
A year ago, we acquainted our clients with the capabilities of 'Lists' in this article. Now, we've expanded the capabilities of using the blacklist, by introducing it for manual outgoing calls as well. The queue can be connected to the blacklist in the 'Agent's place' tab.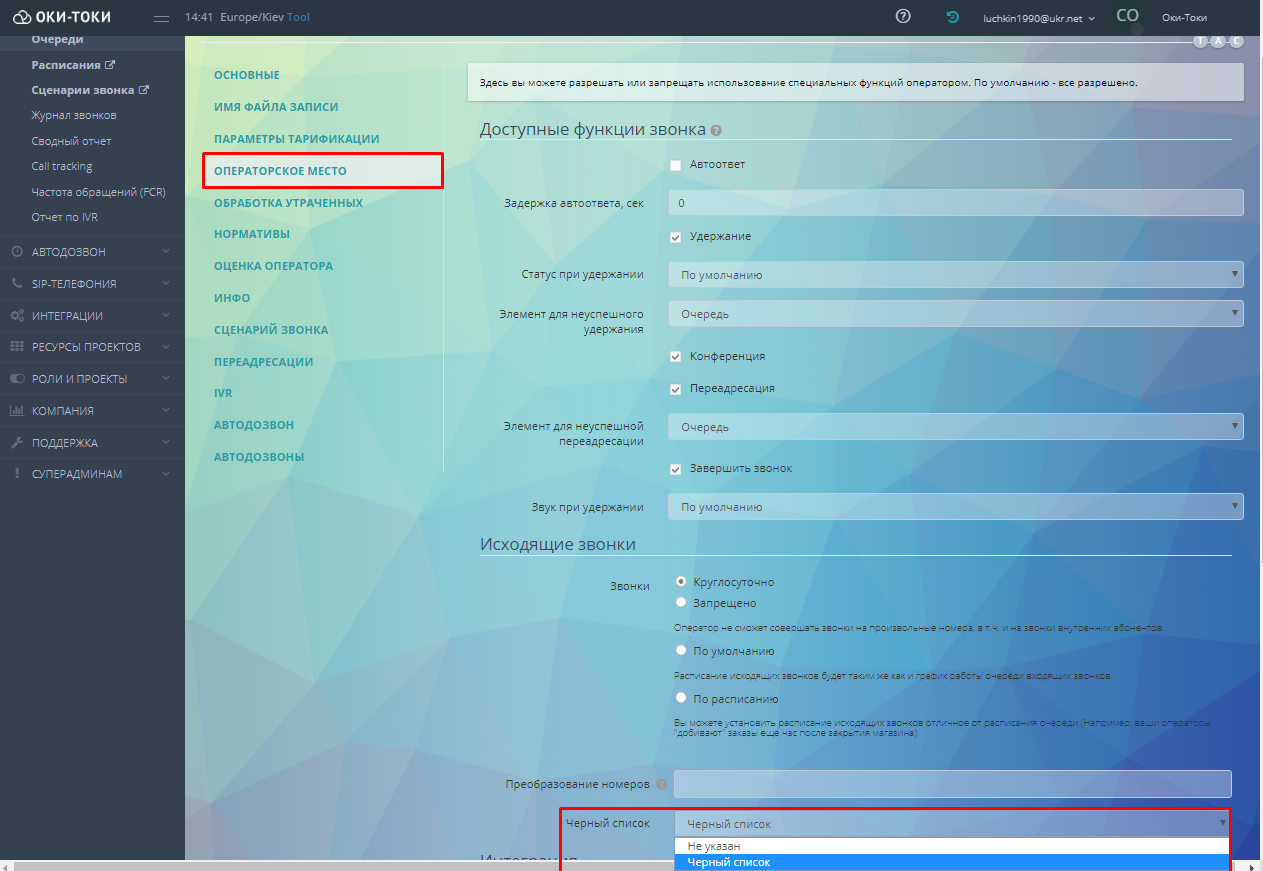 Integration with AMOCRM
Here is the first step to integration with AMO CRM! We have implemented one of the most common use-cases – 'creation of a deal and contact' in AMO CRM through the use of a webhook. For instance, suppose there is a database, you need to call and create a deal in the external CRM based on the customer's responses. Enjoy!
New article 'How to top up your Oki-Toki balance'
Step-by-step instructionHow to Top Up Your Oki-Toki Cloud Service Balance.