Report export options
There are 3 report upload formats available: MS EXCEL, Google Sheets, HTML. Choose the one in which you usually work with data. We read Google sheets.
(new!) Download Transcripts
Upload audio archive. Important! For this procedure, you will need to link a cloud drive (Yandex, Google, Dropbox) in the \"Integration\"/\"External Resources\" section.
It is possible to separate the upload of recordings to an external disk for certain projects, thereby securing the user's access of one project to another. More about projects here.
Report access control
You can close or open access to the report for a group of users using \"icons\" at the top right of the screen. Select the roles that can view this report. Read more about the roles here.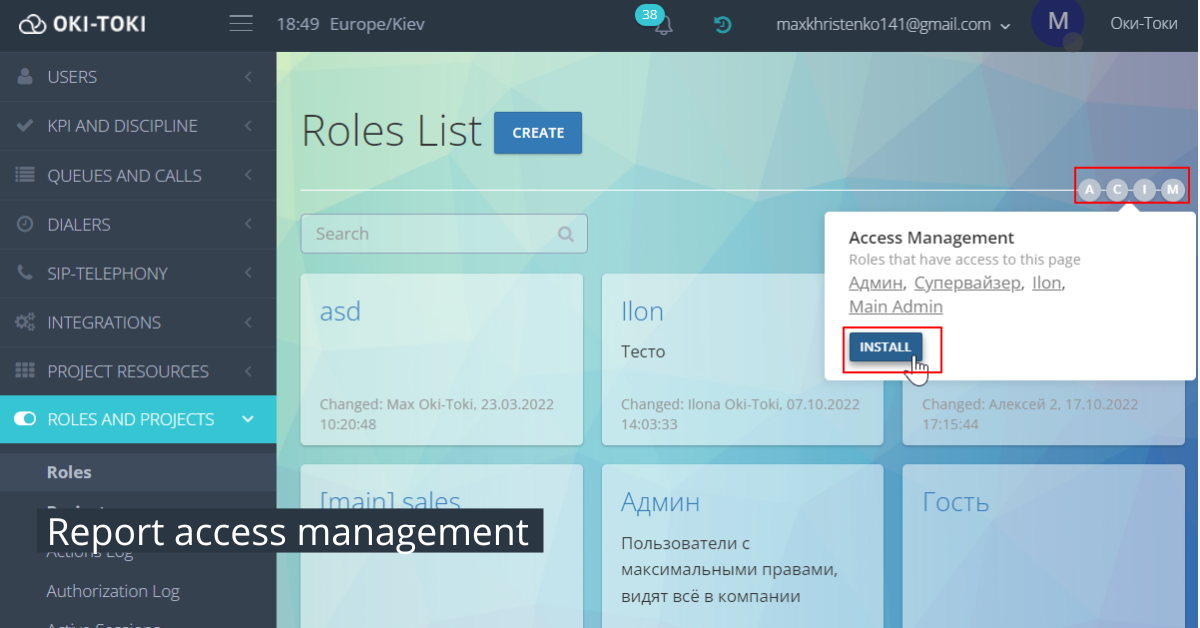 Getting reports via API
Implementation of API report export provides great opportunities for integration, creating convenience in working with them. We have convenient documentation, with which you can set up uploads with external services or your own server. The section is located in the \"Integration\" menu called \" API Documentation \".
Ability to share links to reports
If you need to provide report data to a colleague in Oki-Toki, you can create a journal, copy the finished link from the browser line and send it to him by any available text messenger or mail.
Report templates for frequent and recurring activities
In Oki-Toki, you can create report templates with specified parameters, they will significantly speed up the work process. To do this, select the required filtering conditions and click "Create a new template" next to the required template type (Public/Personal).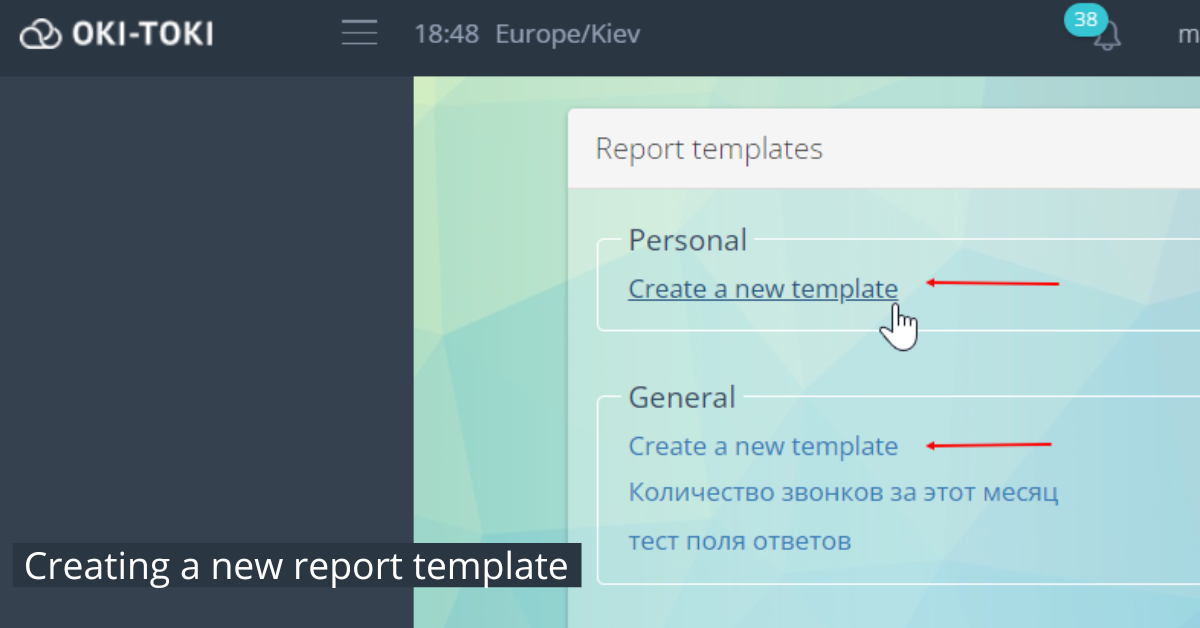 Then enter a name for the template and save it to apply the above selected settings.
I hope this note was helpful, and if you still have questions, technical support will be happy to answer them!
Andrey Fedyakin